Looking for a Riese & Müller eCargo bike but don't want to wait? We can save you the three month lead-time with one of our demo models.
We have four demo eCargo bike models from Riese & Müller that are available for purchase (in-store pick up only), including: (1) our Packster 70 (SOLD), (2) Load 60, (3) Load 75, and (4) Transporter2 65. All four have low mileage, will receive approx. 15-17% discount, and are ideal either for child transport or car replacement (or both!). To see our write-up on the Packster 70 click here; here is a link to our write-up for the Transporter2 65; click here for more info on the Load 60; and click here for more info on the Load 75.
If you have any questions, please feel free to call or text at (312) 643-1670, email at [email protected], or pay us a visit!
Cheers,
Ben / J.C. Lind Bike Co.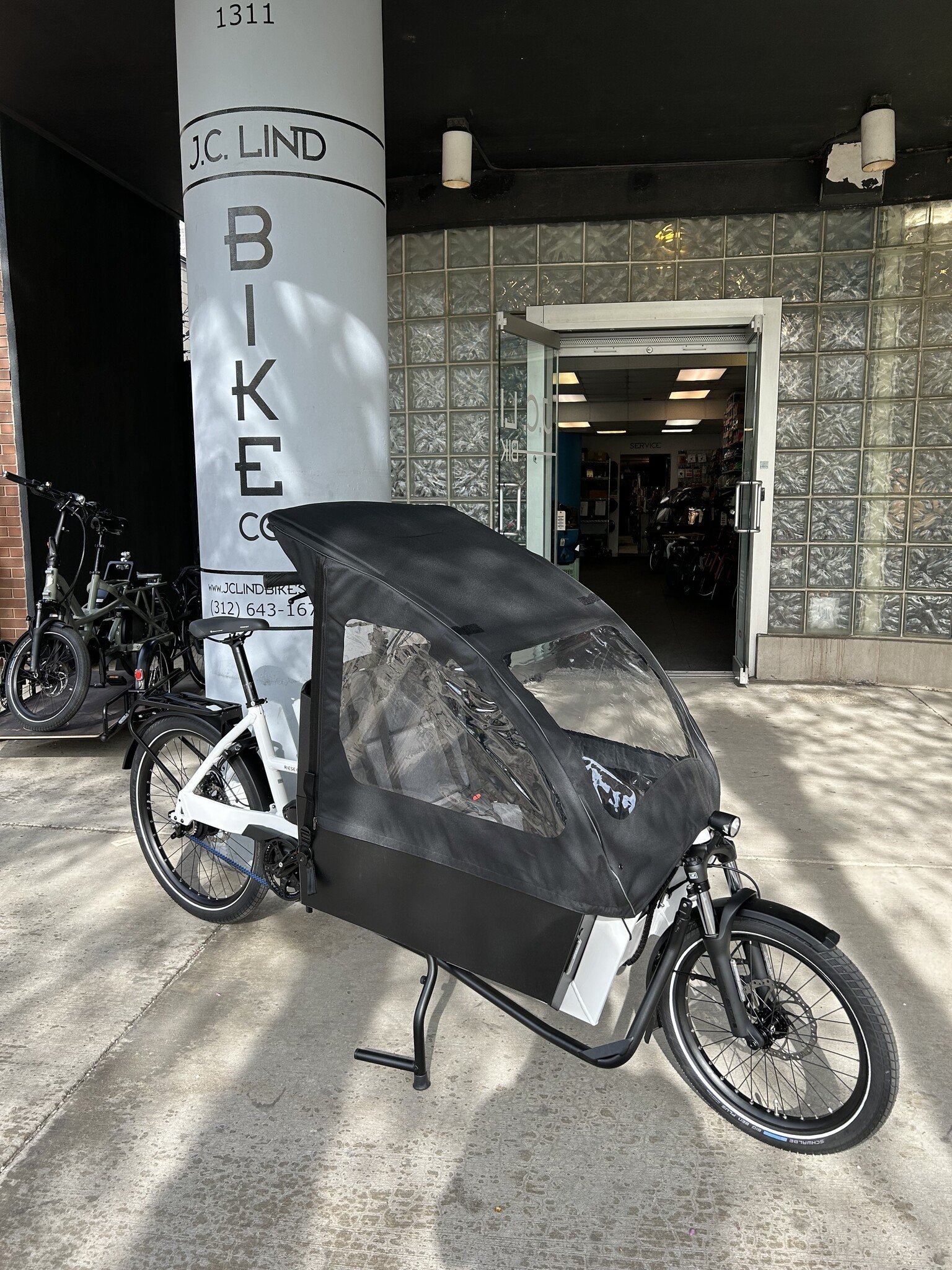 Retail price: $9,510
Sale Price: $7,920
Savings: $1,590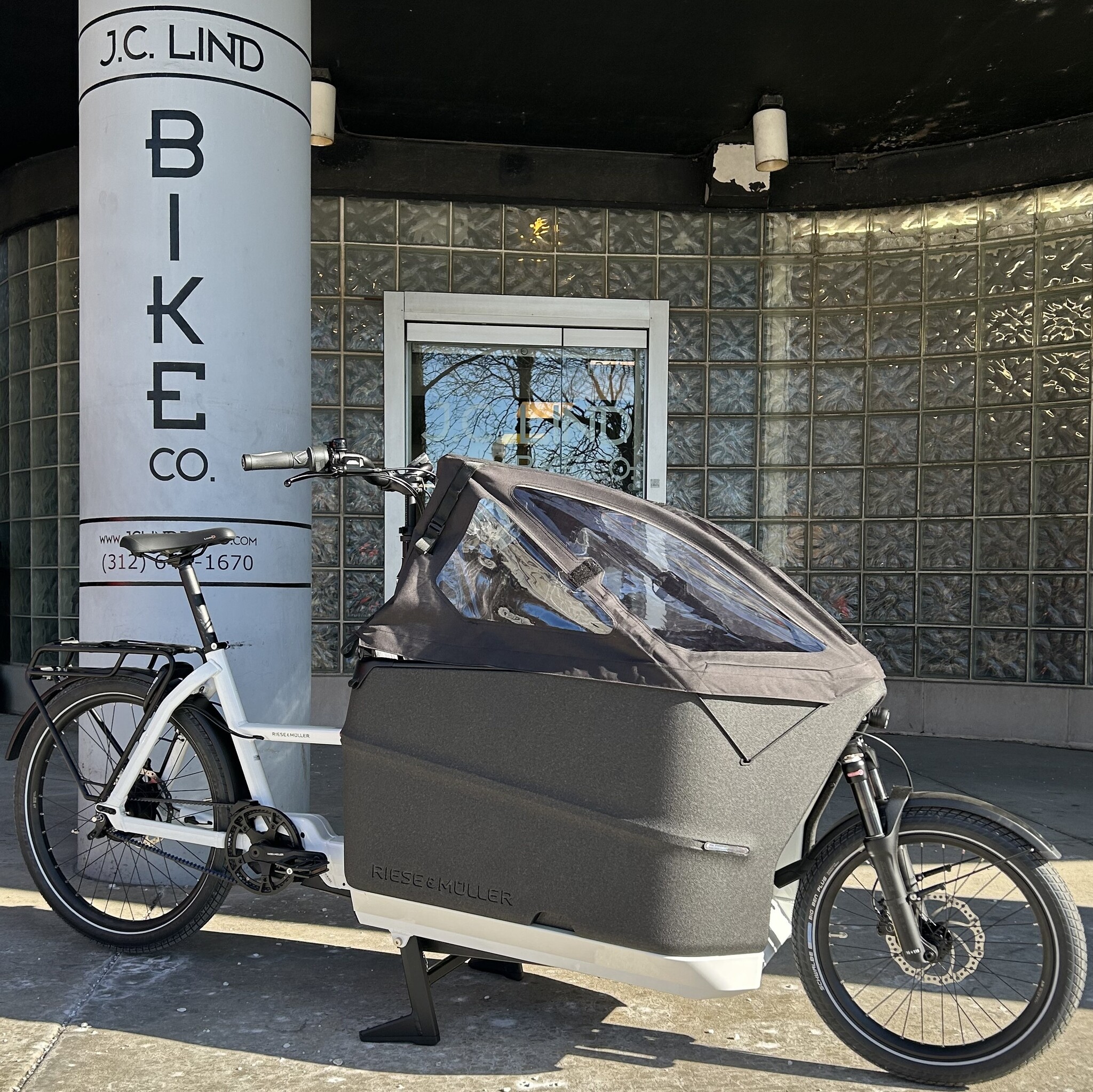 SOLD
Retail price: $11,715
Sale price: $9,798
Savings: $1,917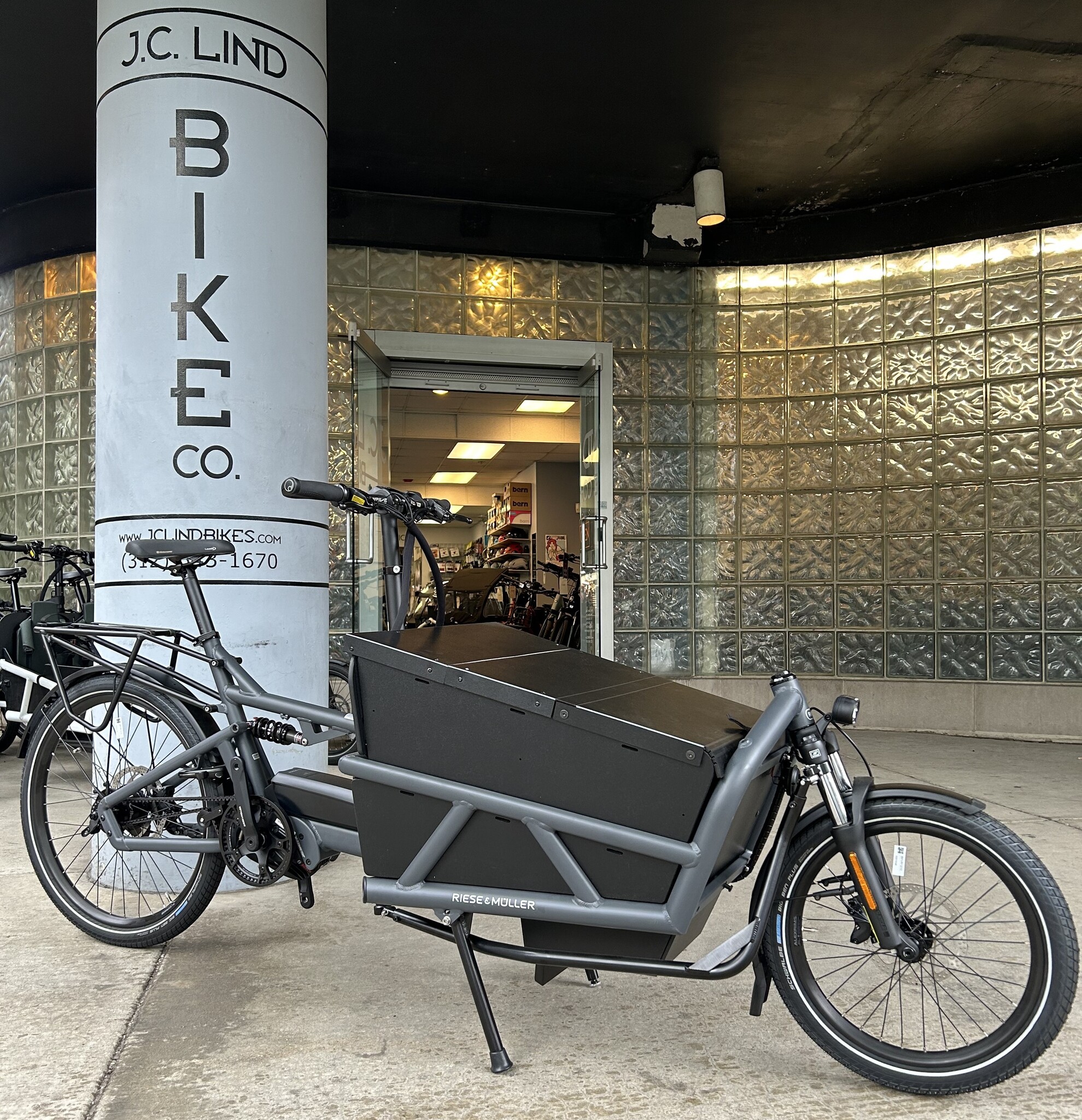 Retail price: $13,906
Sale price: $11,867
Savings: $2,039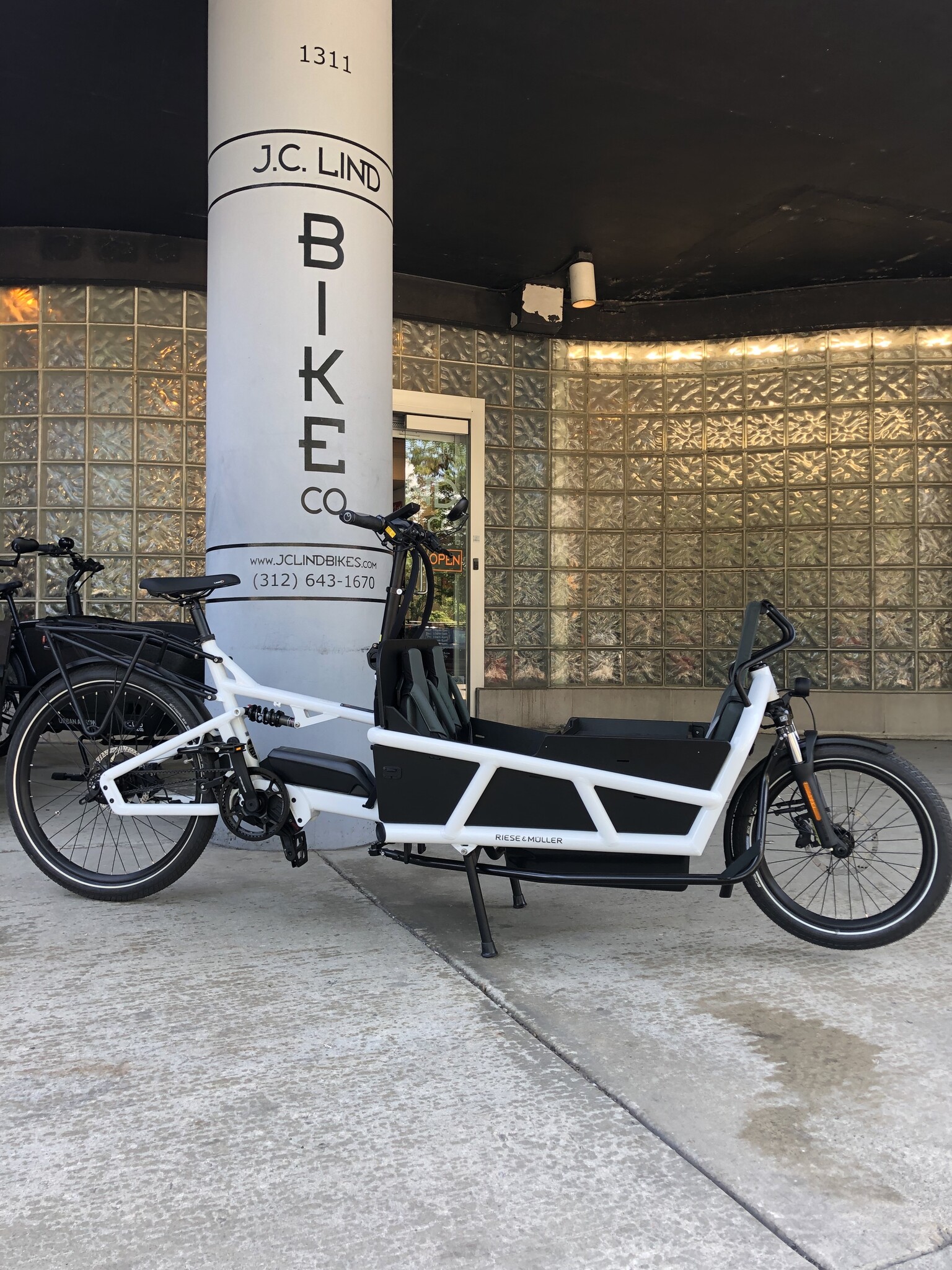 Retail price: $15,019
Sale price: $12,869
Savings: $2,150