Did you know you could get your bike locks keyed alike? Yeah! I know, right?! ABUS offers this option on their premium locks. You can buy a group of locks all at one time or add locks that share your existing key.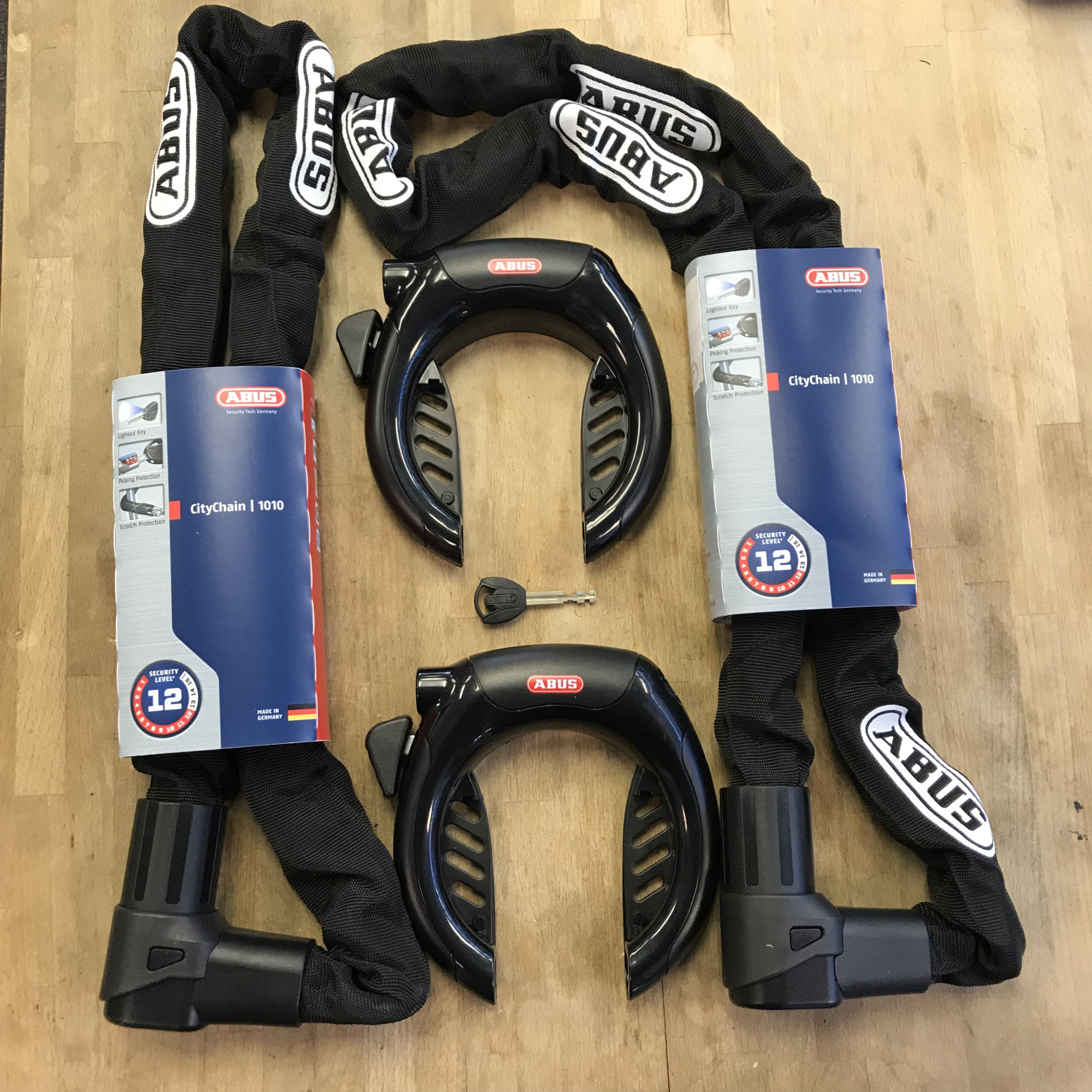 There are a lot of advantages to having your bike locks keyed alike. For instance, many of our customers are families who have multiple bikes that are shared among them. With keyed alike locks, each one of them can access any of the bikes with one key. Or when they go out as a group, they've got some backup in case one person forgets their keys.
If you have a bunch of bikes and like to keep a lock with each bike, there's no more confusion on what key goes with what lock. Additionally there are fewer lock serial numbers to keep track of.
If you keep your bike locked outside with multiple locks (three for me!) having one key that opens all locks is awesome.
The recent cold spell is a reminder of just how frustrating fumbling around with keys can be. The lesson: fewer keys is better.
If you're a creature of habit like I am and put the same things in the same pockets each time you leave the house, you don't need to stop and think about which keys you need to be taking. Just grab your one set of keys and know you've got it covered.
There are a few things to keep in mind if you're planning to get ABUS keyed alike bicycle locks.
All ABUS keyed alike locks come directly from Germany. In other words there is some lead time to get new locks. You should plan on about 3 weeks for delivery. We do keep some bundles of locks in stock, but not every combination, and we can't split apart bundles.
Again, you can add new locks with the same key-way. So if you need one lock right now and still want multiple locks that share keys, you only need to wait for the additional locks.
Locks to be keyed alike have to use the Plus or X-Plus keys. Note also that these two keys are different styles and are not cross compatible. All the locks need to be one type. Plus or X-Plus. Not both.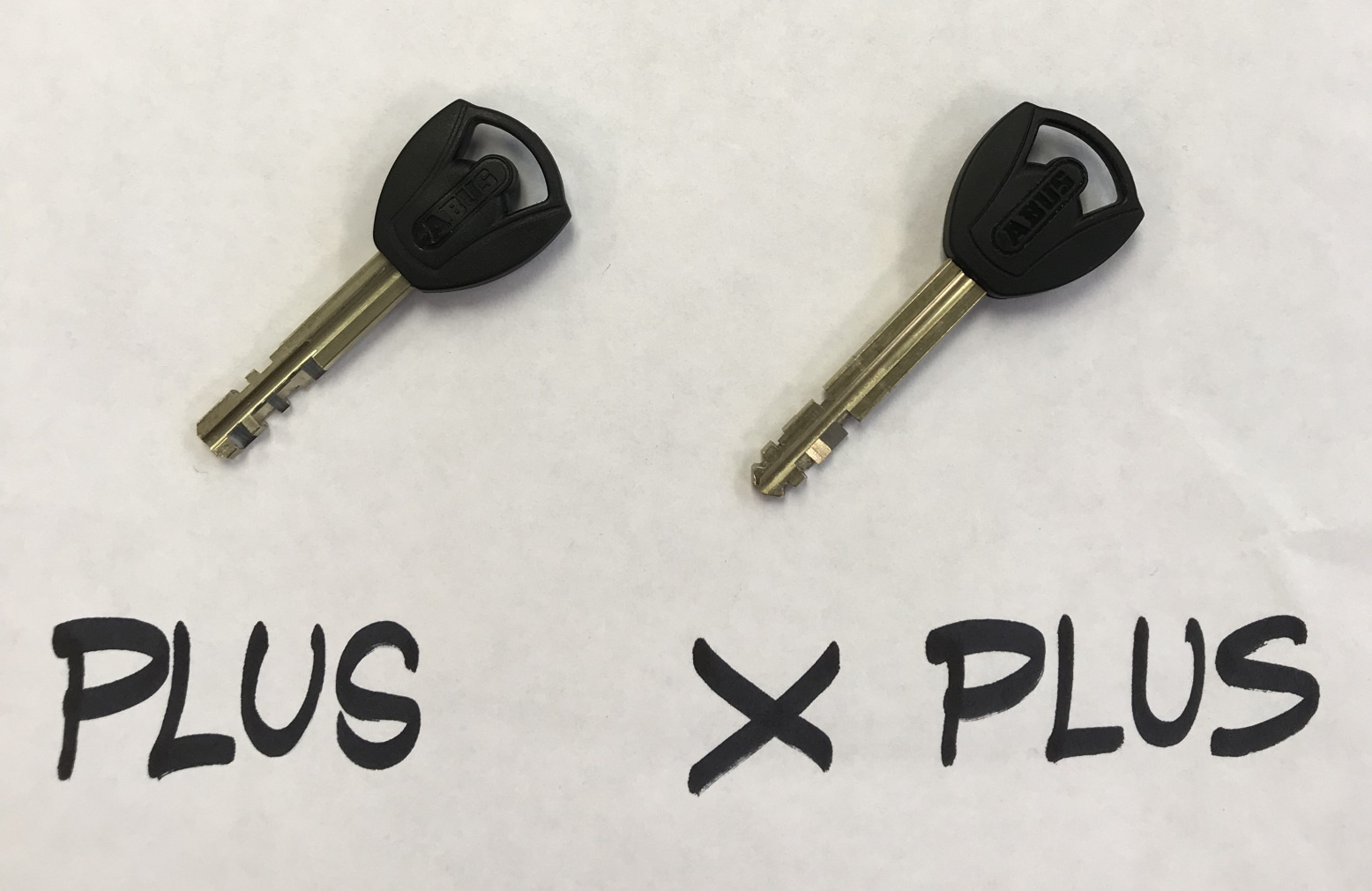 We usually recommend the Plus key. It offers the most versatility and is the only type available for frame locks.
Each lock comes with two keys. Just like the standard non-keyed alike versions. This means you should have plenty as spares.
However, these don't fit every bike. Specifically the new ABUS frame lock (Pro Shield Plus 5950) doesn't fit all bikes. As of early 2018 this is the only frame lock that is available keyed alike.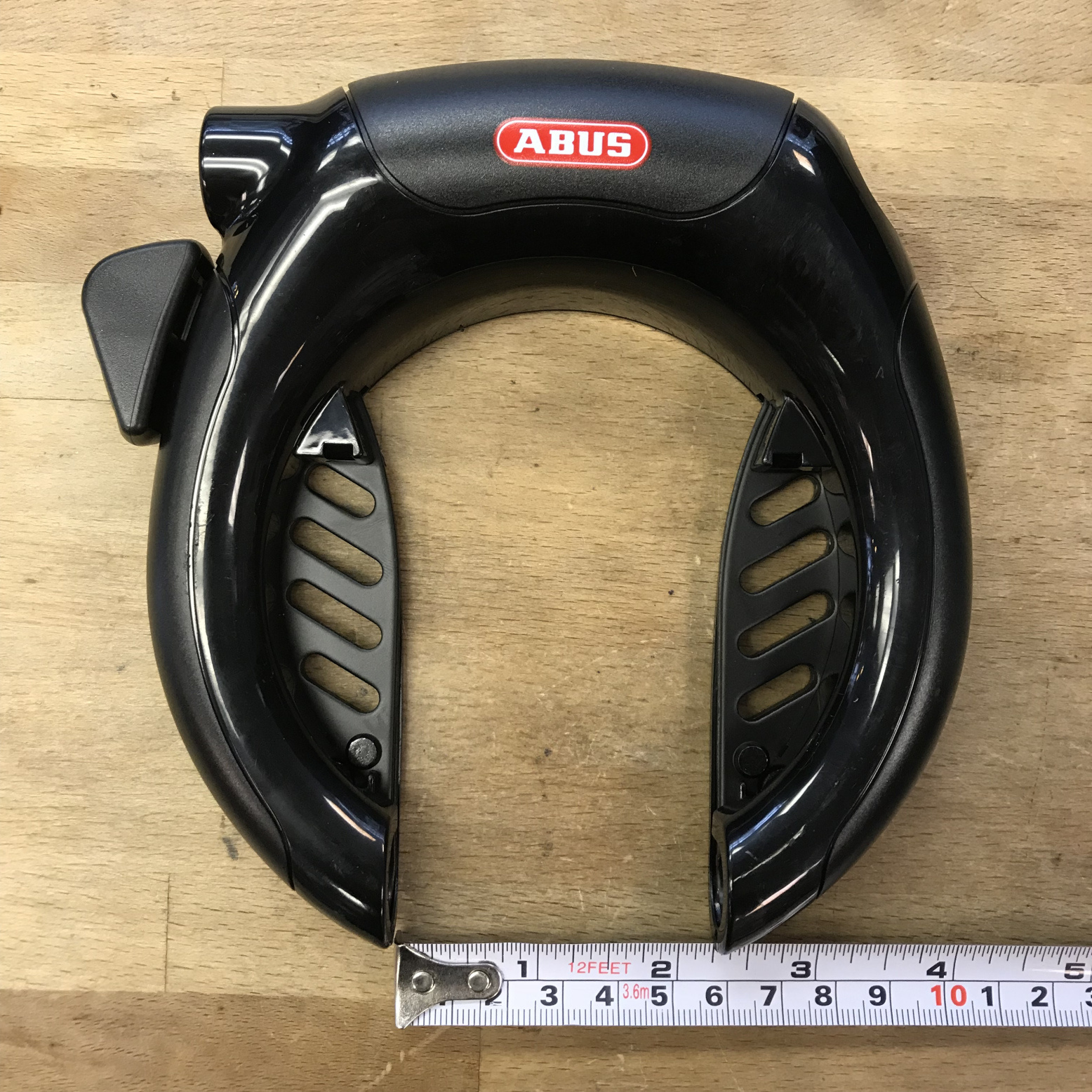 Because the opening is slightly more narrow, it doesn't play well with every bike. Specifically the Workcycles Fr8 & Kr8 bikes require some modifications and potentially a different rear tire. We've discussed this with ABUS USA and hope to have more options in the future. In the meantime, the frame lock will fit most classic city bikes.
Drop us a line if you'd like to get set-up with keyed alike ABUS locks.