The new Barbour x Brompton Special Edition bike's have arrived at J.C. Lind Bike Co.
Barbour x Brompton
Global lifestyle brand, Barbour, has been based in South Shields in the North East of England, since 1894. Their exceptional craftsmanship and enduring style have won them fans across the world. Nothing rivals their original waxed jacket—a go-to for everyone from farmers to film stars.
Brompton folding bikes put the fun back in city travel. Invented by founder, Andrew Ritchie, in 1975. The bike is expertly engineered to fold down small, and travel anywhere. Each one is hand built in the London Factory. Ready for adventures across the globe.
The Barbour x Brompton collaboration draws on a shared heritage in British design and manufacturing. And making products with real purpose. Representing a history of craftsmanship and innovation. Iconic designs are re-imagined. For everyday journeys on and off the Brompton folding bike.
Barbour was made for getting outdoors. So, the Special Edition Brompton bike is too. Spec'd for adventure with a 6-gear set-up for the city and beyond. An all-weather C17 Brooks saddle. Schwalbe Almotion multi-surface tyres. Bags made by Barbour that fit perfectly on the bike. A custom Amble Sands paint finish.
Colours from nature
Inspired by the beautiful stretch of shoreline near Barbour's base in South Shields, England. The Barbour x Brompton Special Edition frame and forks are in an Amble Sands Gloss finish. The Brooks saddle in Silt Grey. A custom-serial plate pays homage to the landmark lighthouse. Edition-specific gold decals complement the natural tones.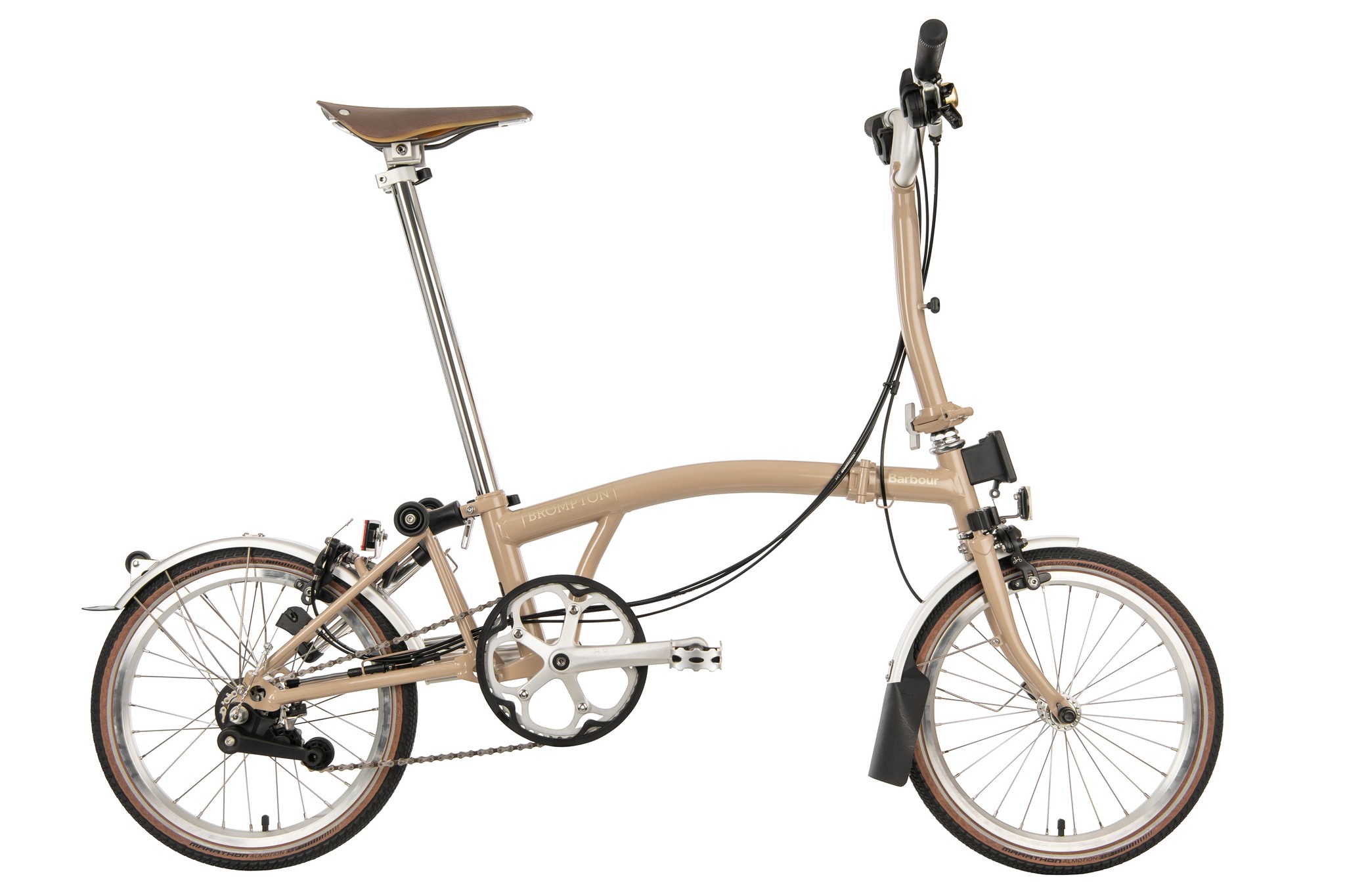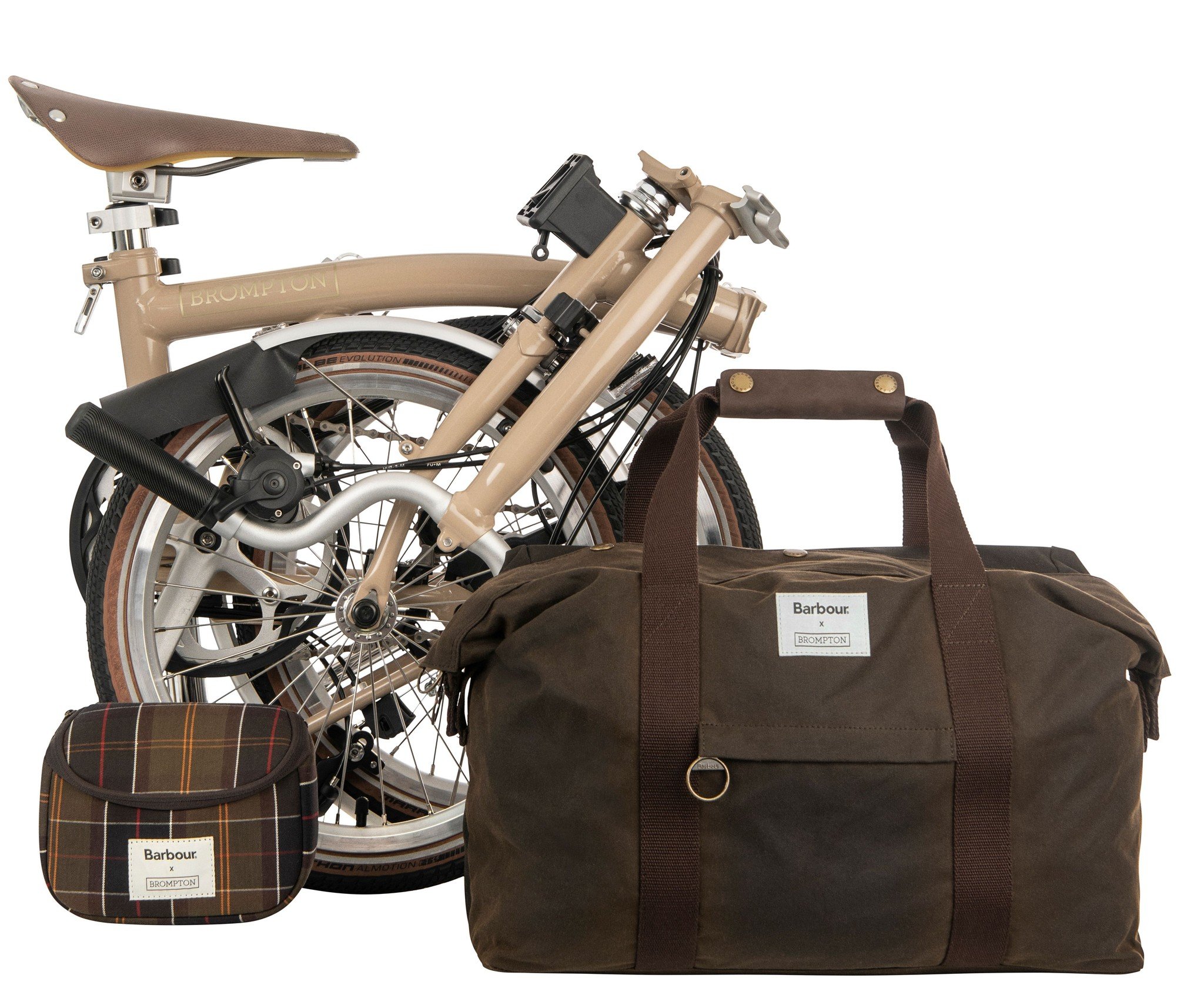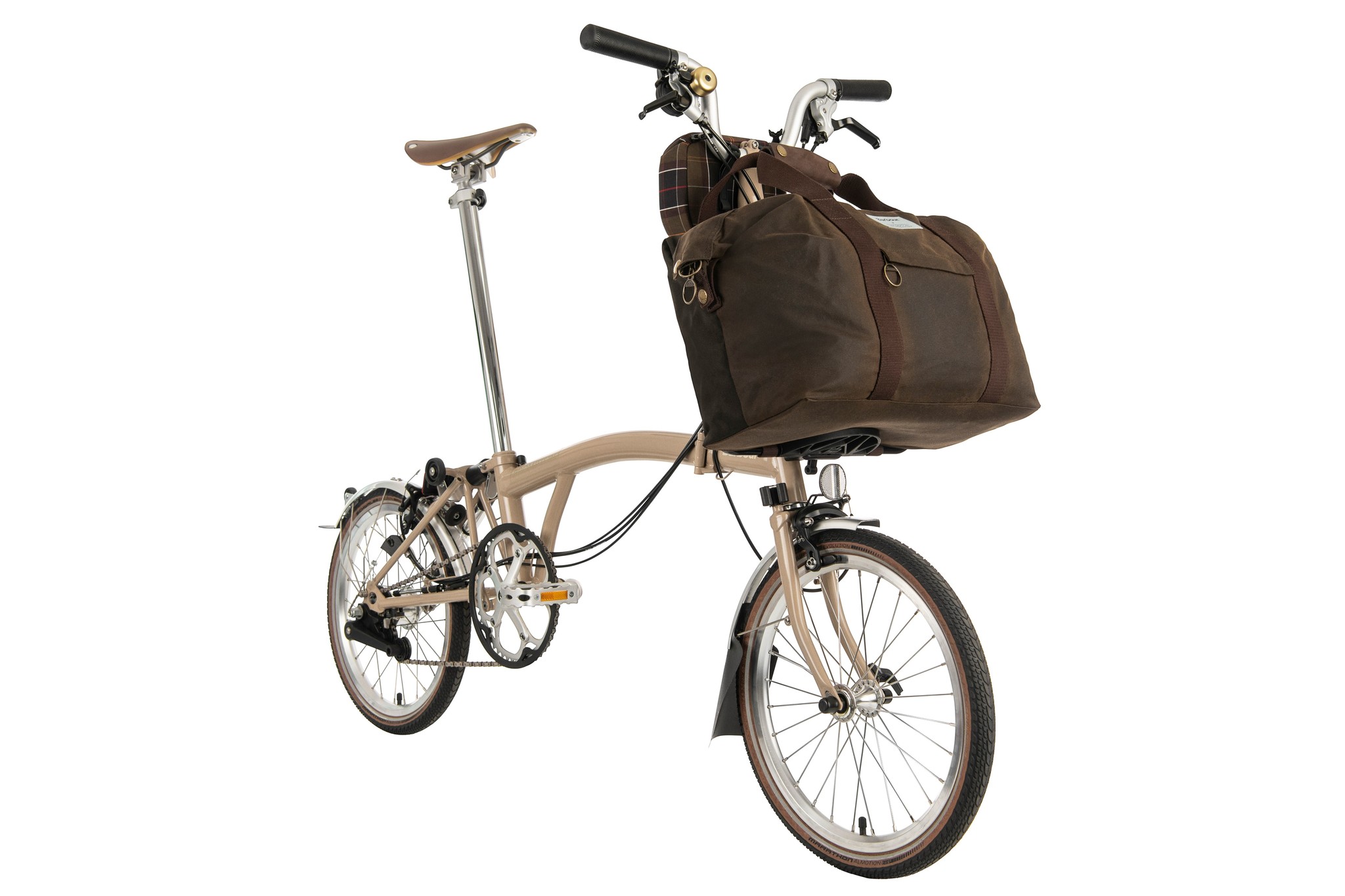 Brompton bags made by Barbour
A spontaneous weekend trip or travel in the city? The Barbour x Brompton collaboration bike allows you to bring everything you need. With a spacious 24-litre holdall and a compact Zip Pouch. Crafted by Barbour in their iconic fabrics. Designed for a perfect fit on the Brompton.
The classic Barbour holdall
Reimagined for the Brompton. This 24-litre bag fits securely on the front of your bike. Unclicks in seconds. And is easily carried. Made by Barbour using their iconic 10oz wax cotton fabric. With House Tartan lining and a leather handle grip.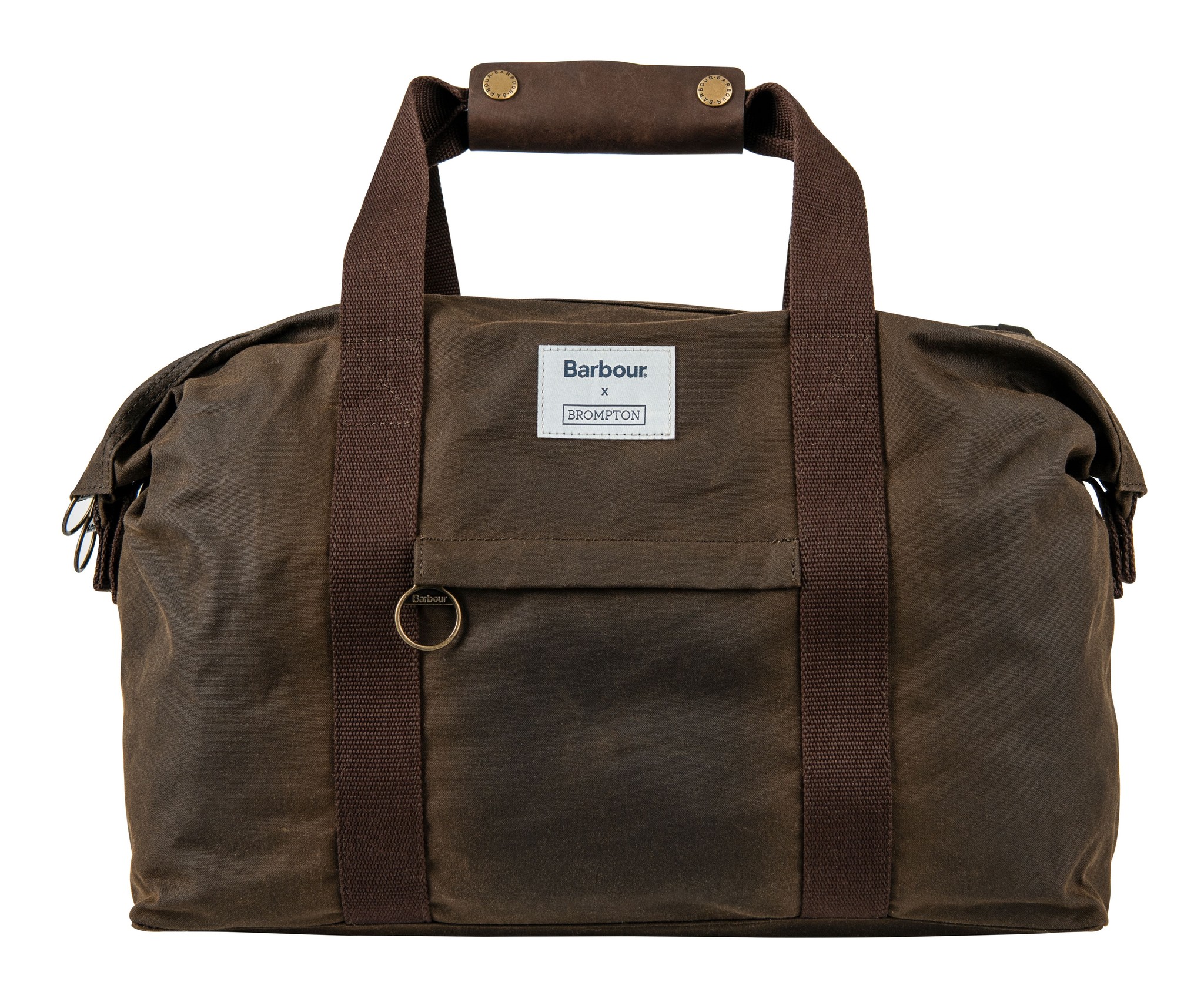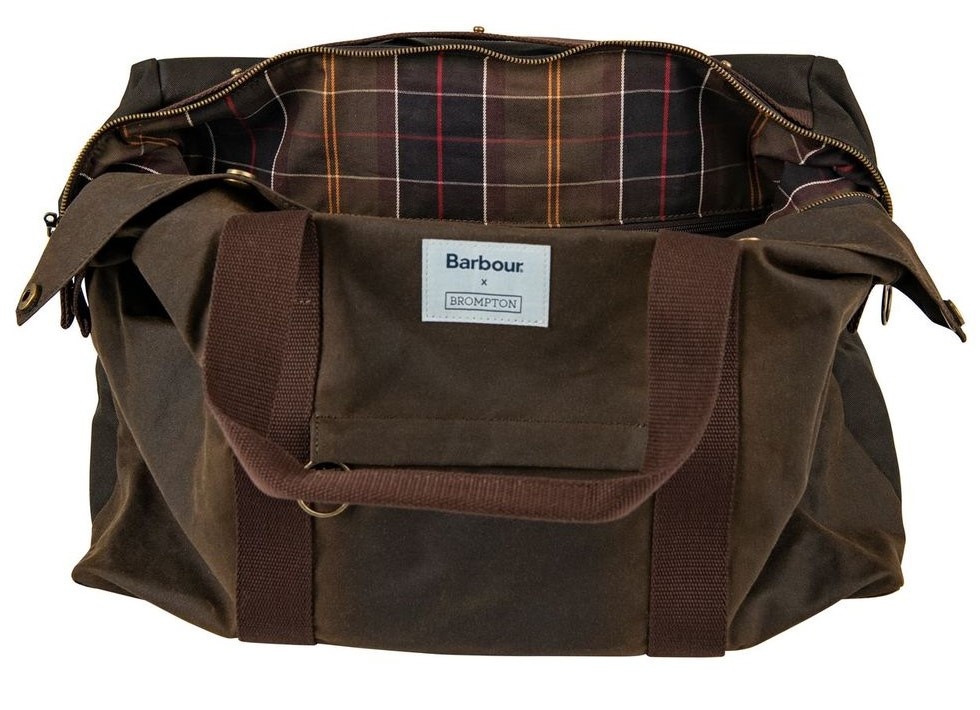 The Barbour x Brompton Zip Pouch
Made by Barbour in their iconic tartan check. Sized for carrying the essentials. In style. Fits to your handlebars or saddle.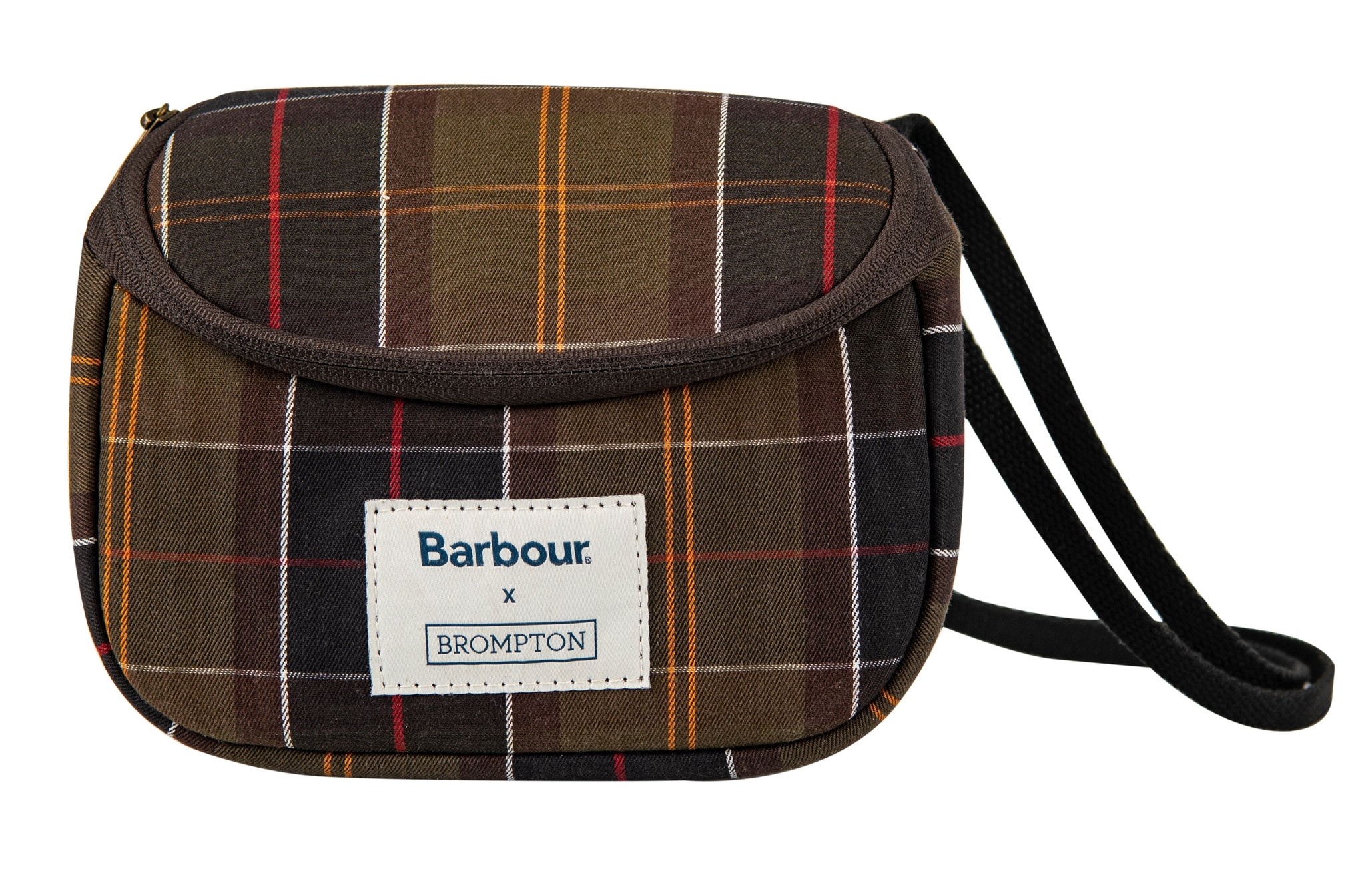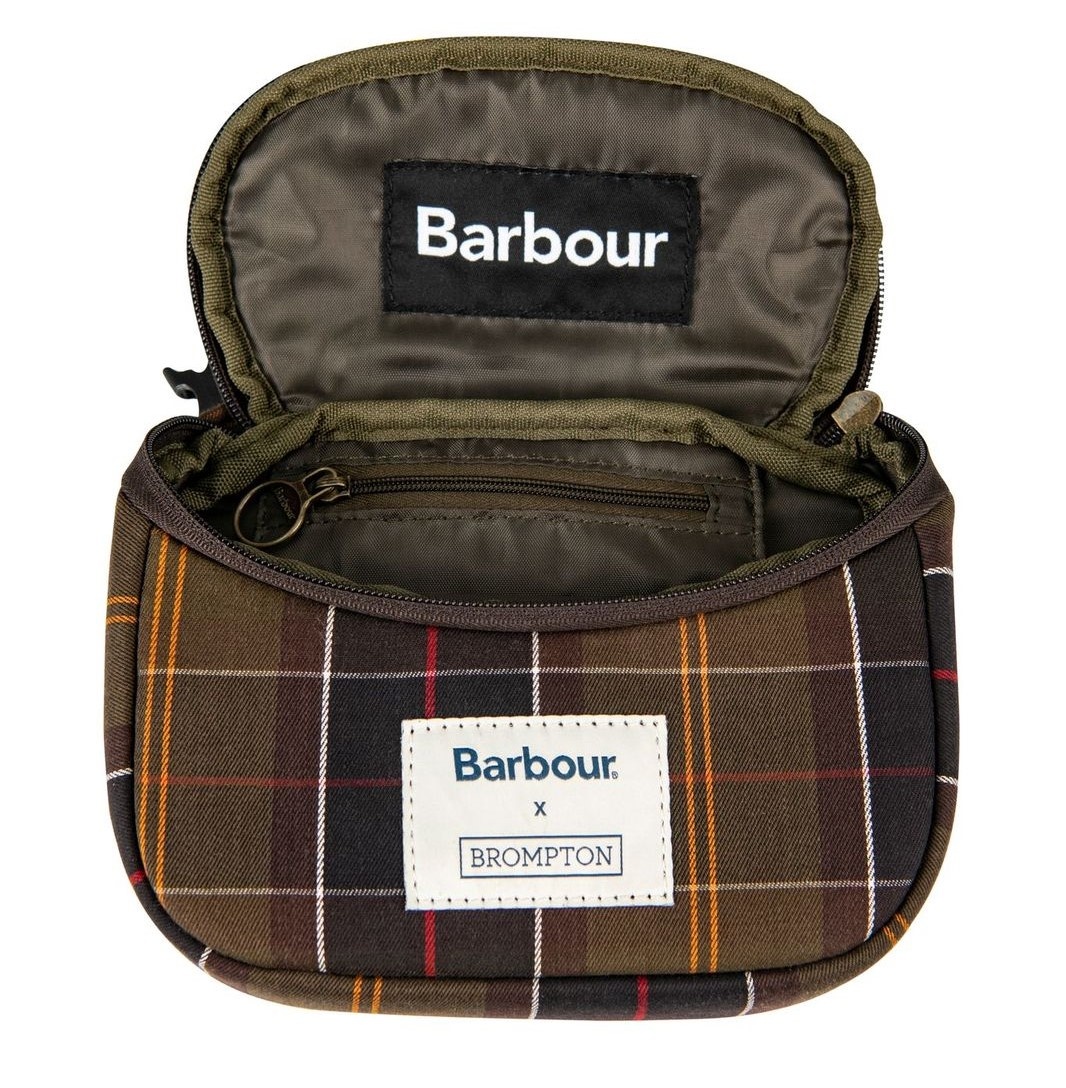 A Brooks C17 Cambium Saddle
Made for adventure. Crafted to last a lifetime. This Special Edition saddle uses natural rubber and recycled materials–which offer exceptional flex and all-weather performance. So you can enjoy long days in the saddle.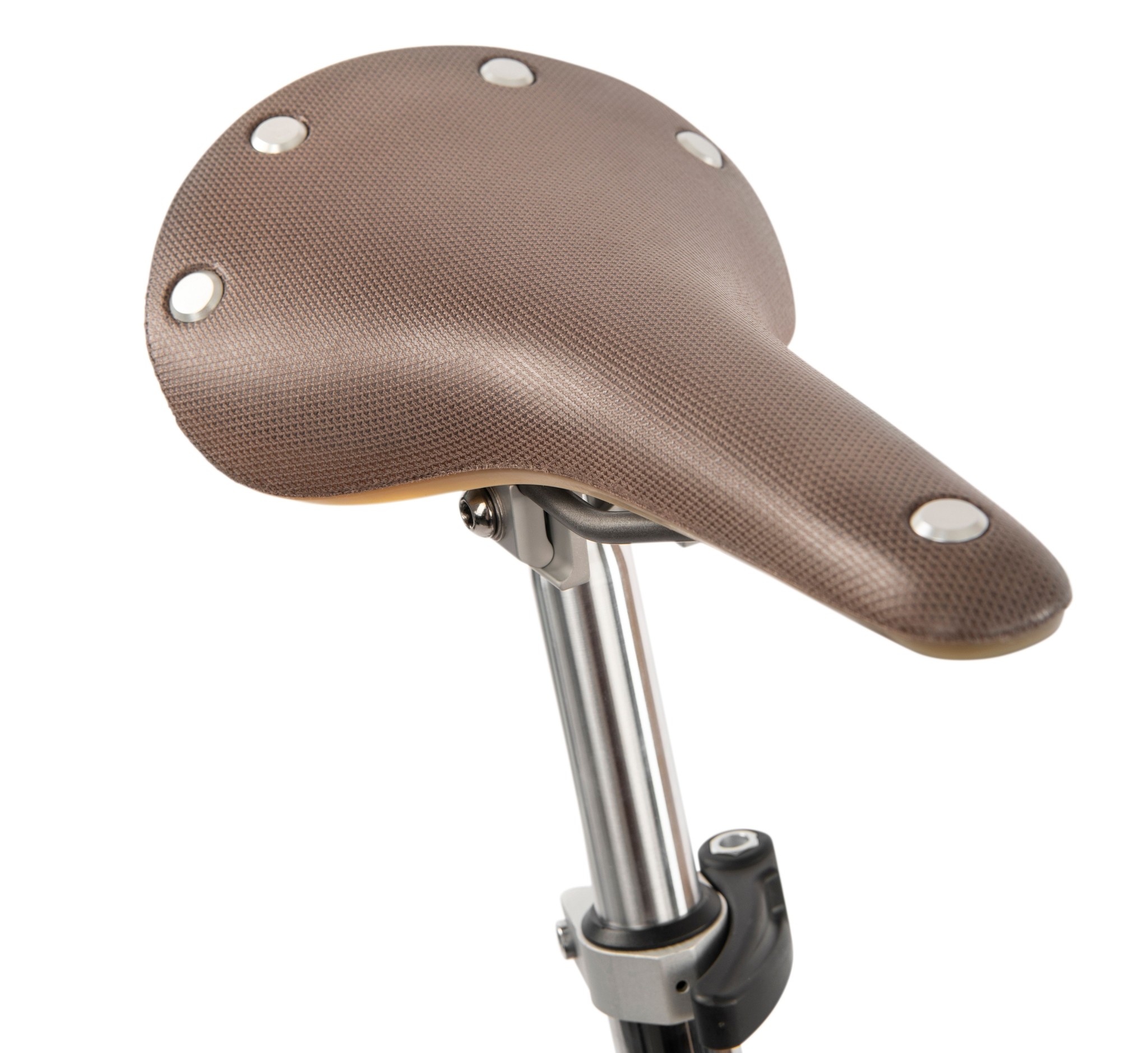 Tyres for exploring
The Barbour x Brompton bike is kitted with Schwalbe Almotion multi-surface tyres that can handle long days exploring. Wet or dry. Pavement or gravel. This pair adapt and roll smoothly. The V-Guard puncture protection and deep treads giving you everything you need.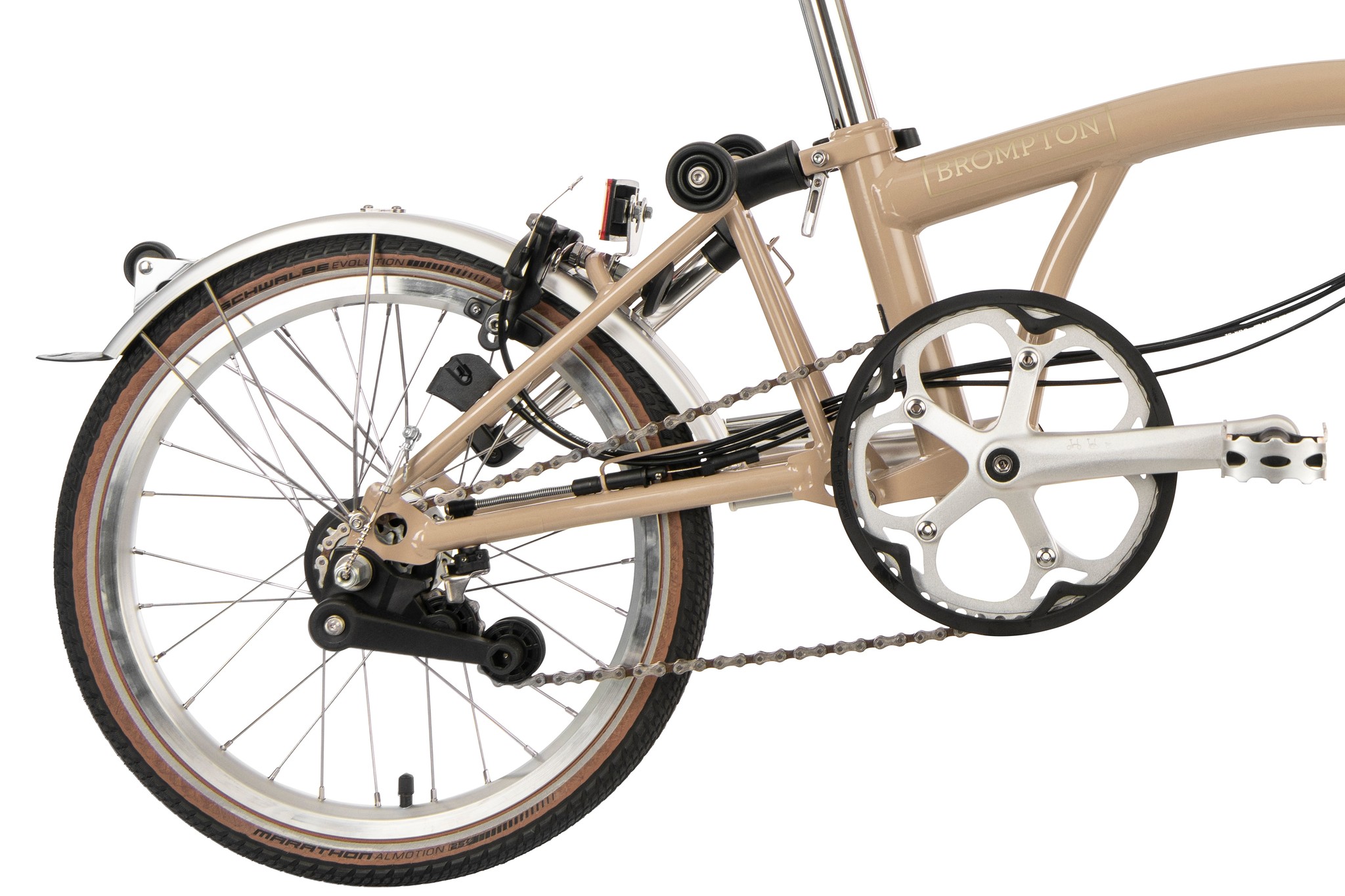 If you have any questions about the Barbour x Brompton Special Edition, please feel free to call or text at (312) 643-1670, email us at [email protected], or pay us a visit at the shop (1311 N. Wells in Chicago).