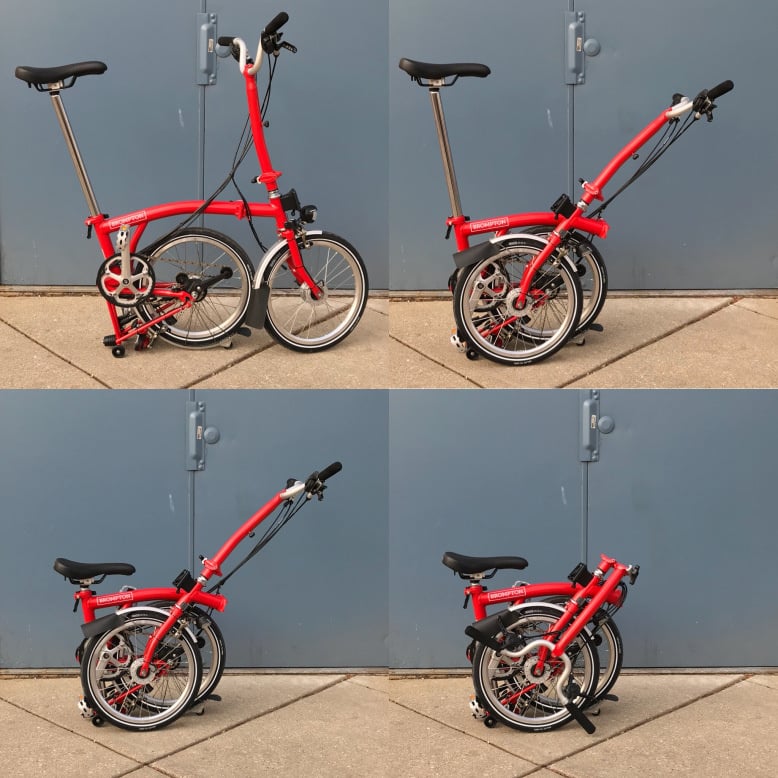 Happy to announce that we are now a stocking dealer for Brompton folding bikes.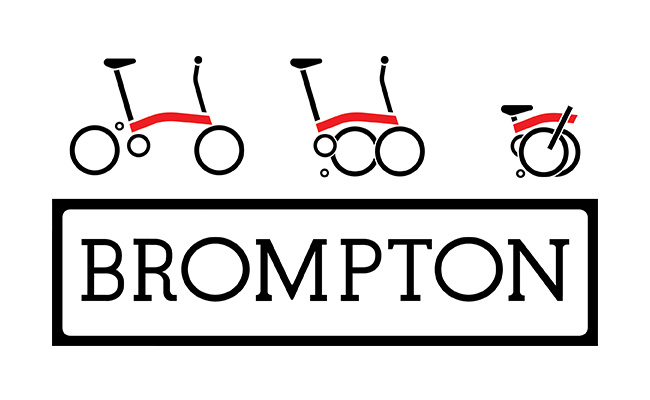 Here's the deal, it folds. As far as we know it's the smallest folding folding bike out there. You can bring one anywhere with you. It's small enough to actually carry. It's small enough to walk in and out of a grocery store with. It's small enough to stow in the corner of your apartment or under your desk. It's even small enough to fit in the overhead luggage bin on most airplanes. You could also bring one on just about any form of public transit. This is a real bike. An actual transportation bike. You can use a Brompton as your daily rider.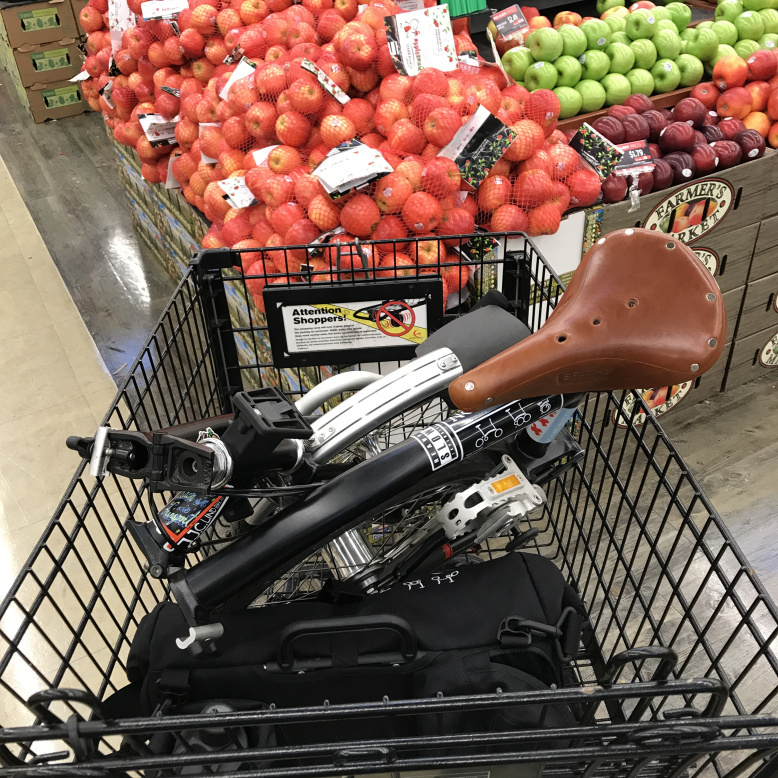 In most cases it's faster getting in and out of your frequent stops. You don't have to find a bike rack or fight a crowd of bikes to lock up. You will always have a bike on hand, at the ready. Since you can take a Brompton with you it's safe from theft and protected from the weather.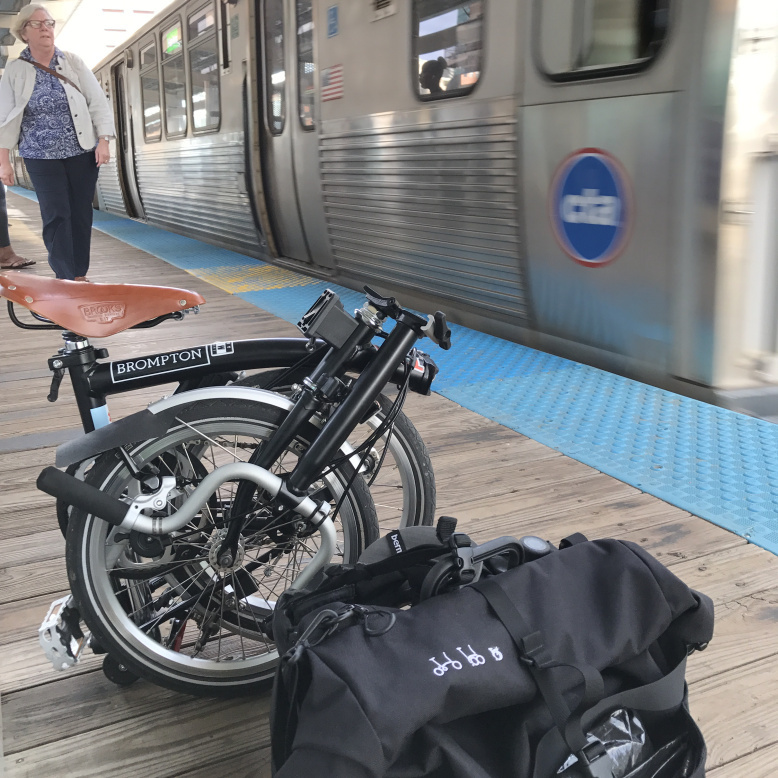 It makes your commute truly multi-modal, making on the fly adjustments to how you are getting around. You can bike or if for whatever reason it makes more sense you can fold up your Brompton, hail a cab or jump on public transit. No concerns of being caught without a bike and no worrying about the security of your rig.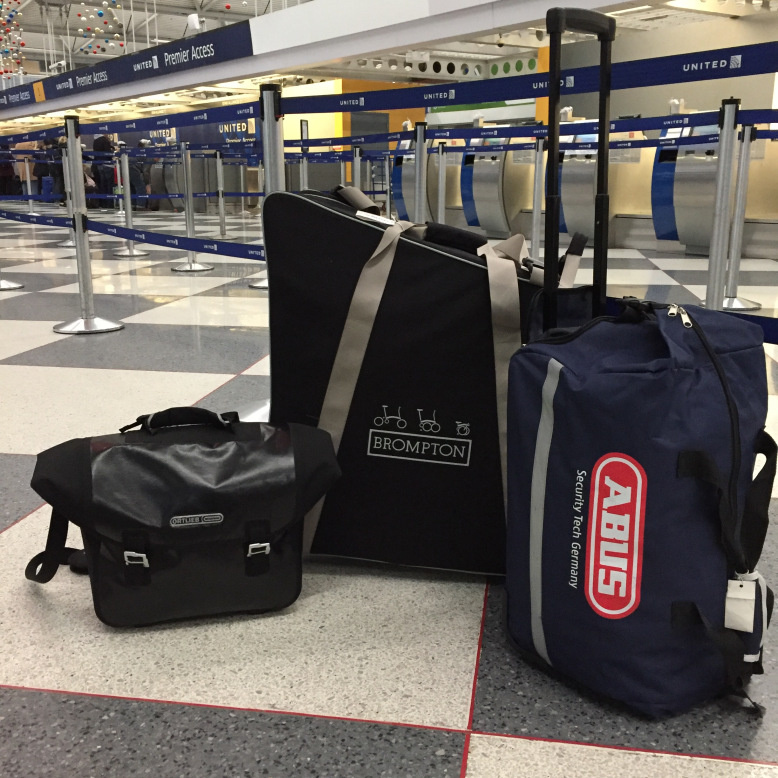 Traveling with one is a breeze. It won't be over-sized luggage. So you can bring it with you on your next vacation or business trip. And you won't waste your whole first evening putting your bike together.
They are great for sharing. One bike will fit many people. So if you have a friend or relative in need of a bike you've got them covered.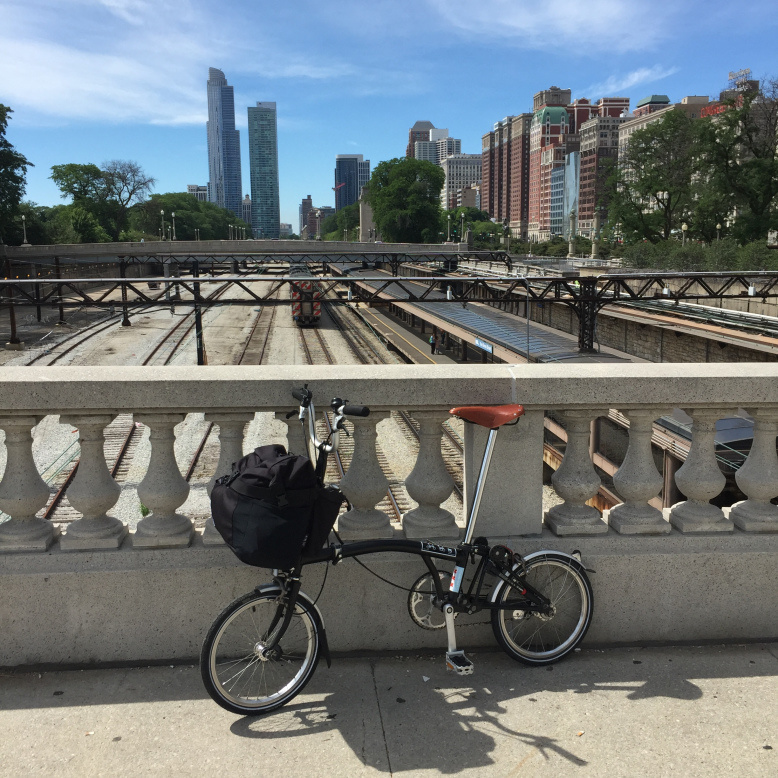 The bikes are nicely thought out. Brompton has looked at the small details. You can literally unfold & roll out the door with one. In addition there are cargo and storage solutions ready to go.
There is a wealth of information at your fingertips from the Brompton community who have been using these for decades. Chances are they already have solutions to almost every conceivable scenario.
Here's the set up we are going to bring in. Medium and upright bars. 6 speed gearing. Fenders. Dyno Lighting. And options for carrying stuff. This is probably gonna weigh around 25 lbs and will be priced in the neighborhood of $1,600-$2,000.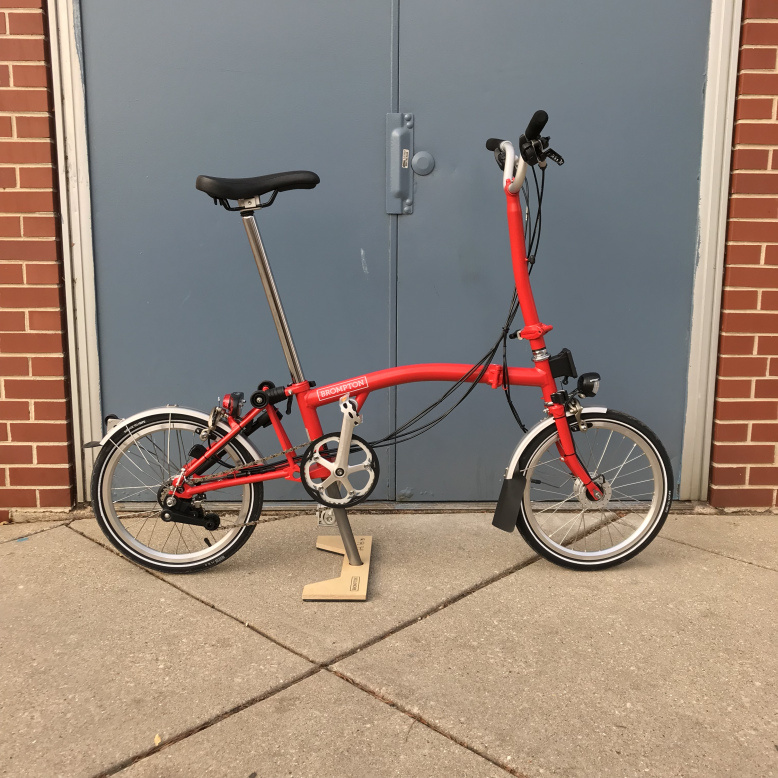 This being the first season with Brompton, we think that the set up outlined above is the best combination of price, weight and utility. In the future we may choose to expand our offerings. You can always create your own completely custom Brompton and we will have it for you in about 8 weeks.
Curious if a Brompton might be right for you. Come try one out.