Posted on
By Ben Phillips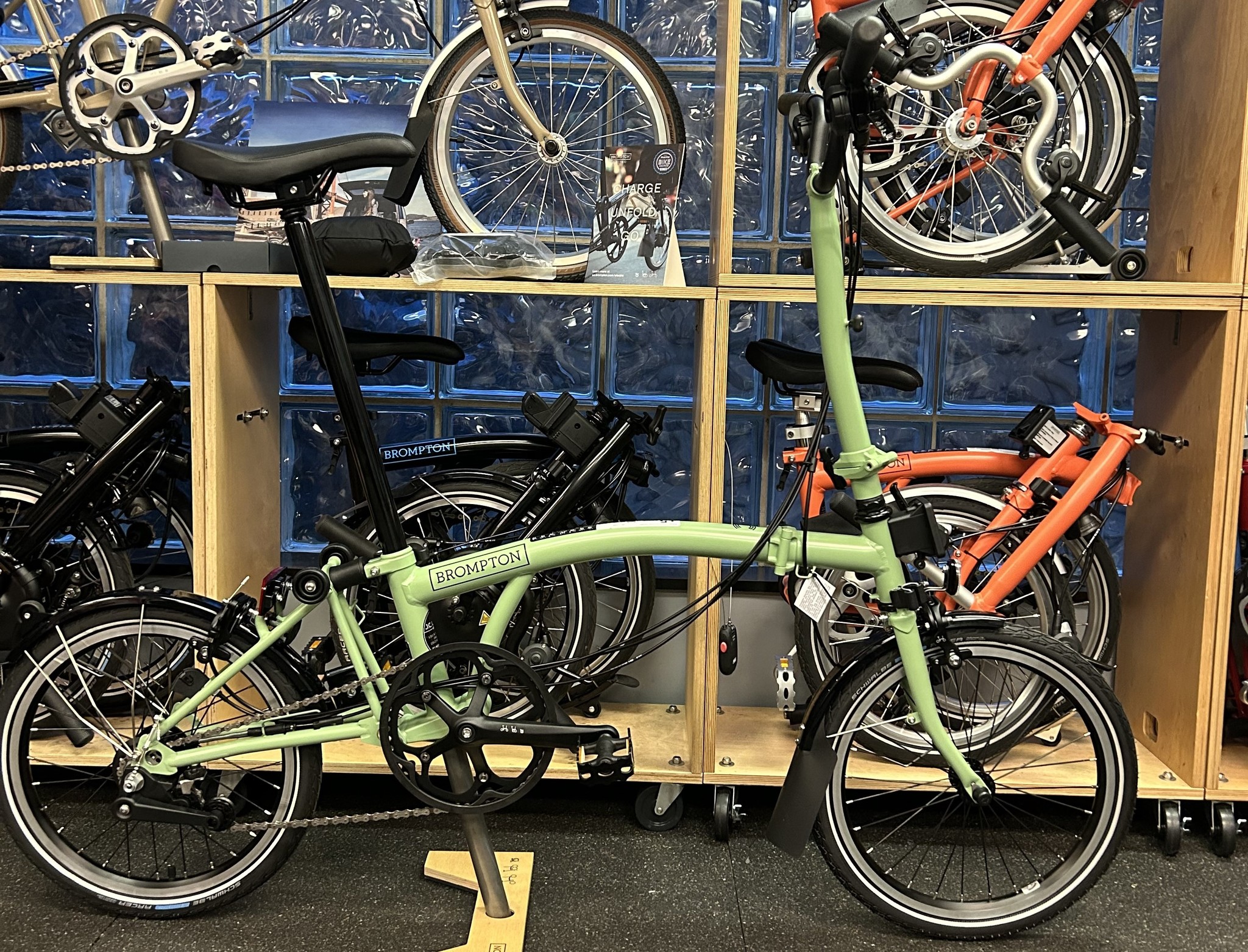 Our first Matcha Green Brompton C Lines have arrived!
So what's new with Brompton in 2023? The most exciting change is the addition of this beautiful new color, Matcha Green, shown above with black parts. I think it's a great addition to the Brompton color palette, and now all of a sudden I'm craving a matcha latte...
Speaking of black parts, all Brompton bikes will now come standard with black parts instead of silver. I'm intrigued about this change; should be cool to see what some of the classic Brompton colors like Racing Green and House Red look like with black parts. If you're in the market for a Brompton but have a preference for silver parts, we still have a good selection of model year '22 Brompton C Line's with silver parts in stock (at last year's price). Click here to see what we have!
Questions about Brompton? Feel free to give us a call or text at (312) 643-1670, email us at [email protected], or visit us at the shop. We have all three handlebar types available to test ride, plus the P Line, C Line Electric, and P Line Electric!
Thanks for reading, and I'll see all of you winter riders out there in the bike lane!
Cheers,
Ben / J.C. Lind Bike Co.