Posted on
By Jon Lind
Posted in Amsterdam, Amsterdam Diaries, Books About Dutch Bikes, Business Trip, Dutch Bikes, Dutch Culture, Expat, Holland, In the City of Bikes, Pete Jordan, The Netherlands, Travel, Travel Writing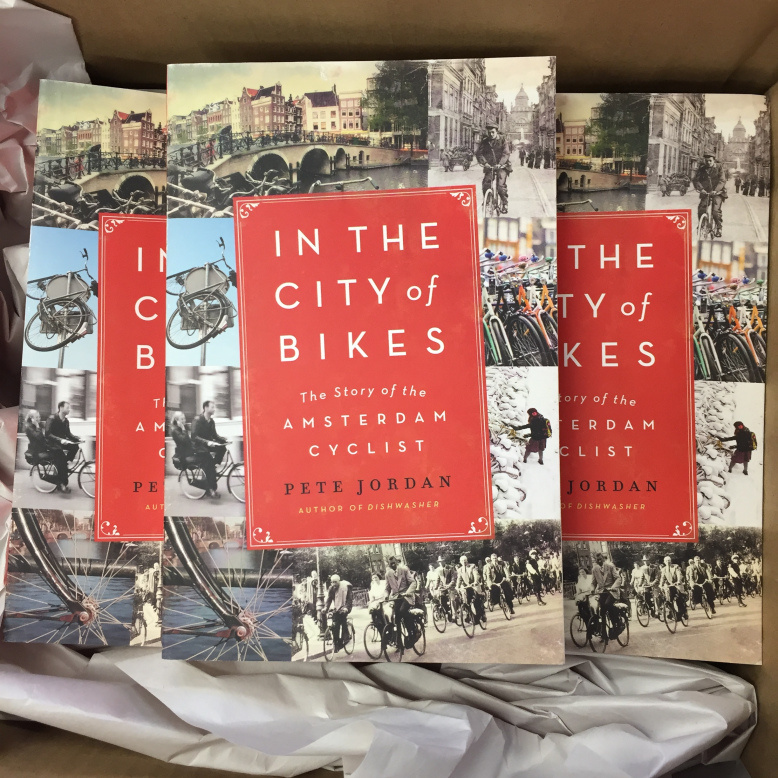 Back when I was making the schedule for this trip, my strategy was to get the supplier visits locked down first and then leave some open room for meeting other relevant, interesting people. High on my list of people I wanted to meet was Pete Jordan.
Pete Jordan is an American who has lived in Amsterdam since 2002. He is also the author of the book 'In The City Of Bikes: The Story Of The Amsterdam Cyclist'. This book first came to my attention from a customer's recommendation a few years ago. It is hands down the most entertaining and informative book I've ever read about Dutch bikes and the history of biking in Amsterdam. If you are into Dutch bikes, this is must read stuff here.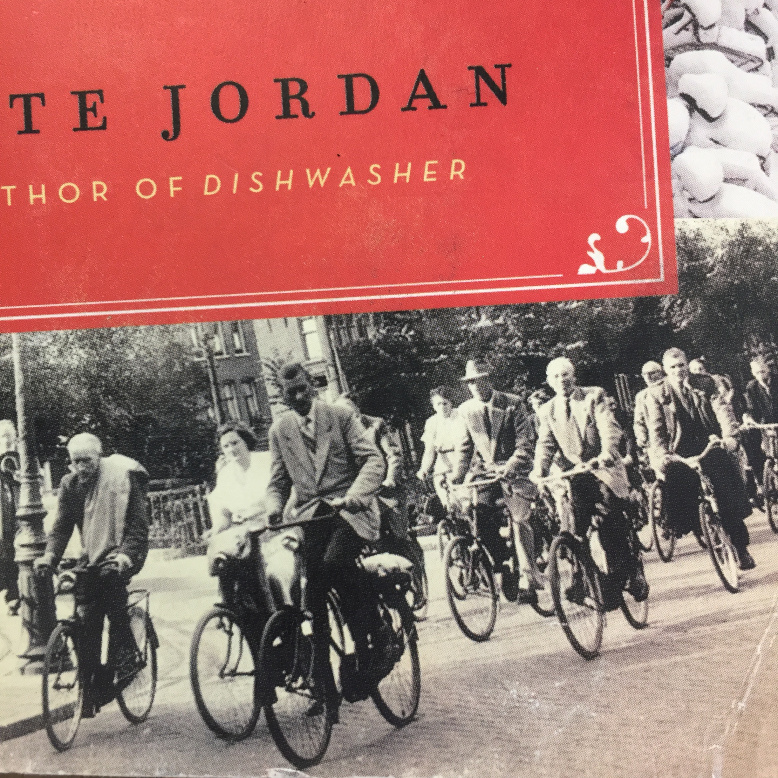 I've read Pete's book cover to cover twice now and I often go back to reference specific sections like Chapter 6 where he highlights the key factors that have lead to the Dutch obsession with bikes and how it contrasts with the United States' obsession with cars. I dwell on this section of the book a lot as someone who dreams of cities like Chicago someday resembling Amsterdam with a constant stream of bikes up and down every street. This chapter is a bit of a double edged sword; it's inspiring for me to read about the Dutch biking culture but equally depressing reading about how historically ingrained the car culture is in the US.
When I first finished his book, I was inspired to meet Pete someday. I really wanted to meet this fellow American expat who moved to Amsterdam and was as nuts about Dutch bikes as I was. Our lives followed similar trajectories up until a point; that point being when I decided to move back and sell Dutch bikes. Pete on the other hand decided to stay and make Amsterdam his permanent home.
I reached out to Pete a few months before my trip to try and arrange a meet up. I was really excited when I heard back that he was available and up for it. After I got to Holland we settled on a place and time and met for a coffee at de Wasserette (Dutch for The Laundry) in De Pijp neighborhood of Amsterdam.
We hung out for about an hour and had some great conversation. It was really cool and kind of strange; having read his book I felt like I knew him already and was catching up with an old friend. Pete is an easygoing and friendly guy, it certainly helped that we have such a strong commonality in our passion for all things Dutch bikes.
In addition to being an accomplished author, Pete also happens to be a talented photographer. I picked Pete's brain about how to capture and share the experience of Dutch biking. When I come to Amsterdam on these trips this is something that I always try to do but can be really difficult. I want to make this experience available in the virtual sense to the J.C. Lind family, where they feel like they are a part of the action. I mentioned to Pete how it can be frustrating when you either can't get your camera ready fast enough to capture a Mom biking by with 5 kids on her bike, or, right after you put your camera down the action you've been patiently waiting for rolls right past you. Pete made a good suggestion which is to narrow the focus of what you want to capture. So you tune your radar, turn it into a fun, challenging game and only pull your camera out for that preordained theme you've chosen to capture; ie. people transporting their Christmas trees on their bike. For a prime example of his strategy in action, check out this post from the Workcycles blog (Beldoppen: Why Only Some People Can Be Artists) about a really cool photography project of Pete's.
I took the above photo the day after I met with Pete as this particular street came up during our chat. This is De Lairessestraat, a long straight street that runs the entire length of the linear Vondelpark (Amsterdam's iconic city park). It is an arterial street, highly trafficked by many modes of transport as you can see. It also happens to be a street that has what in Dutch terms is inferior bicycle infrastructure. Cyclists have no protections from motorized traffic and have to share a narrow space with parked cars to their right and trams/cars/buses to their left. Pete mentioned that Amsterdam's city hall is currently discussing potential improvements to make this street safer for cyclists. Just like here in the states, they have the same NIMBY (Not In My Back Yard) folks who object because they don't want to lose their parking spots. However, Pete pointed out very casually that this being Amsterdam the city council ultimately will side with the cyclists.
It was encouraging and refreshing to hear such places exist where the local government prioritizes cycling. It hasn't always been this way in Holland. One of the key takeaways from Pete's book for me was that the Dutch biking culture is not something that just came naturally or without any resistance or effort, the Dutch have had to fight long and hard for it.
I recommend checking out the above YouTube video of Pete's appearance on David Letterman while he was promoting his first book 'Dishwasher: One Man's Quest to Wash Dishes in All 50 States'. Not only is the video hilarious but it will also give you a great introduction to Pete. I haven't read 'Dishwasher' yet but I just ordered a copy and it is next up in my reading list.
We have 'In The City Of Bikes' in stock at The Shop and I gotta say, I get almost as much joy from selling a copy of Pete's book as I do from selling a bike. Thank you kindly, Pete, for taking the time to meet with me, I hope to see you again the next time around.
The sun is starting to set on this trip, stay tuned for my final entry where I'll wrap things up.