Originally posted: April 6, 2018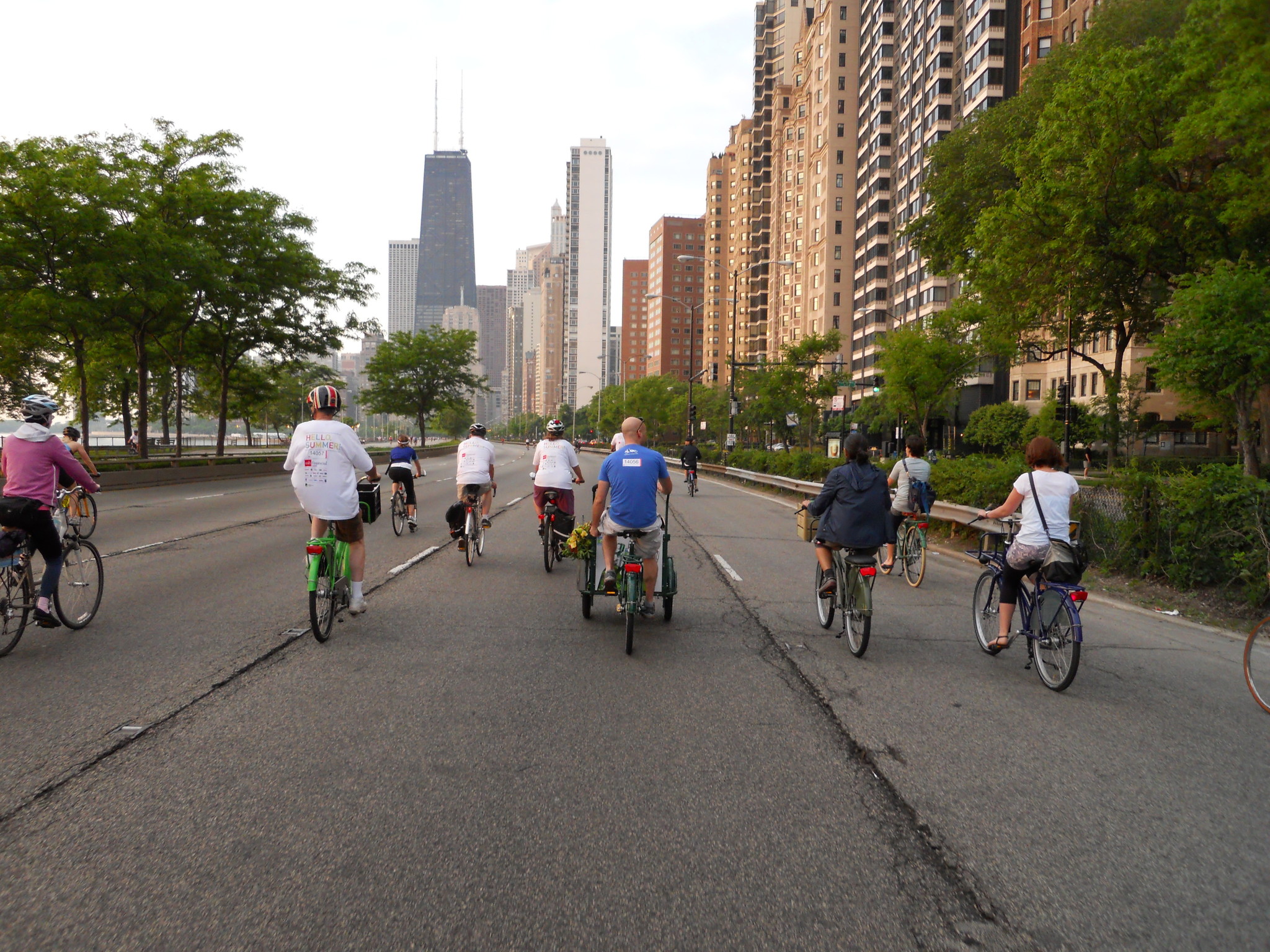 Come join us for Chicago's ultimate group ride and help us form the largest posse of Genuine Dutch Transport this country has ever seen! If you've never done Bike The Drive before, you are in for a treat. Biking down a quiet and car-free Lake Shore Drive is a memorable experience. So check one more thing off of your Chicago bucket list and join us!
What is Bike The Drive?-
If you're not familiar, Bike The Drive is an annual event put on by Active Transportation Alliance (Chicago's non-profit agency whose goal is to make the Chicagoland area more bike and pedestrian friendly). It is always the Sunday of Memorial Day weekend. It is sadly the only chance of the year to experience the peace and calm of a car-free Lake Shore Drive. The proceeds of the event form the largest source of funding for Active Transportation Alliance. I've done it three times and it is always a blast and a fantastic way to welcome the official start of summer here in Chicago. For more information on Bike The Drive and Active Transportation Alliance check out these links:
http://bikethedrive.org/
http://activetrans.org/
Our Route-
We will meet up at the shop (J.C. Lind Bike Co. – 1311 N. Wells Street – Chicago, IL 60610) on Sunday May 27, 2018 at 5:00am for pre-ride bike checks, coffee, donuts and stretching. Then we will hit the road around 5:45am. We will enter Lake Shore Drive at the Fullerton Ave check point and head north towards the Bryn Mawr rest stop for our first break. Then we will head south to Grant Park (between Monroe and Jackson) for another break. From there we will make our way south to the Museum of Science & Industry and then back up north for the post-ride festival in Grant Park with approx. ETA of 10:00am.
Things to keep in mind-
Our pace will be a very slow and relaxed one
You are welcome to break off from our group at anytime
Total distance will be around 35 miles if you do the entire ride described above
Kids are welcome, either as passengers on a cargo bike or as independent riders
Kids as passengers do not need to register. Kids as independent riders do need to register
Pack plenty of water and don't forget the sunscreen
How to sign up-
text or call the shop (312) 643-1670 to let us know you are in and we will follow up with more details on the group registration process
registration is $43 per adult and $17 for youth riders (17 years old or younger)
cut off to register with our group is Friday May 4th
if you have already registered for Bike The Drive and want to join us, please do! Just let me know so I have a good headcount and enough coffee and donuts for everyone
For more information-
Some pictures from our last Bike The Drive back in 2010-