Brighten up your ride with a special release of one of Brompton's archived colors!
The Brompton C Line Explore in Hot Pink is now available at J.C. Lind Bike Co.!
This special edition re-release of the Brompton archived Hot Pink color will only be available in a Mid handlebar, and we're only ordering a few for our stock.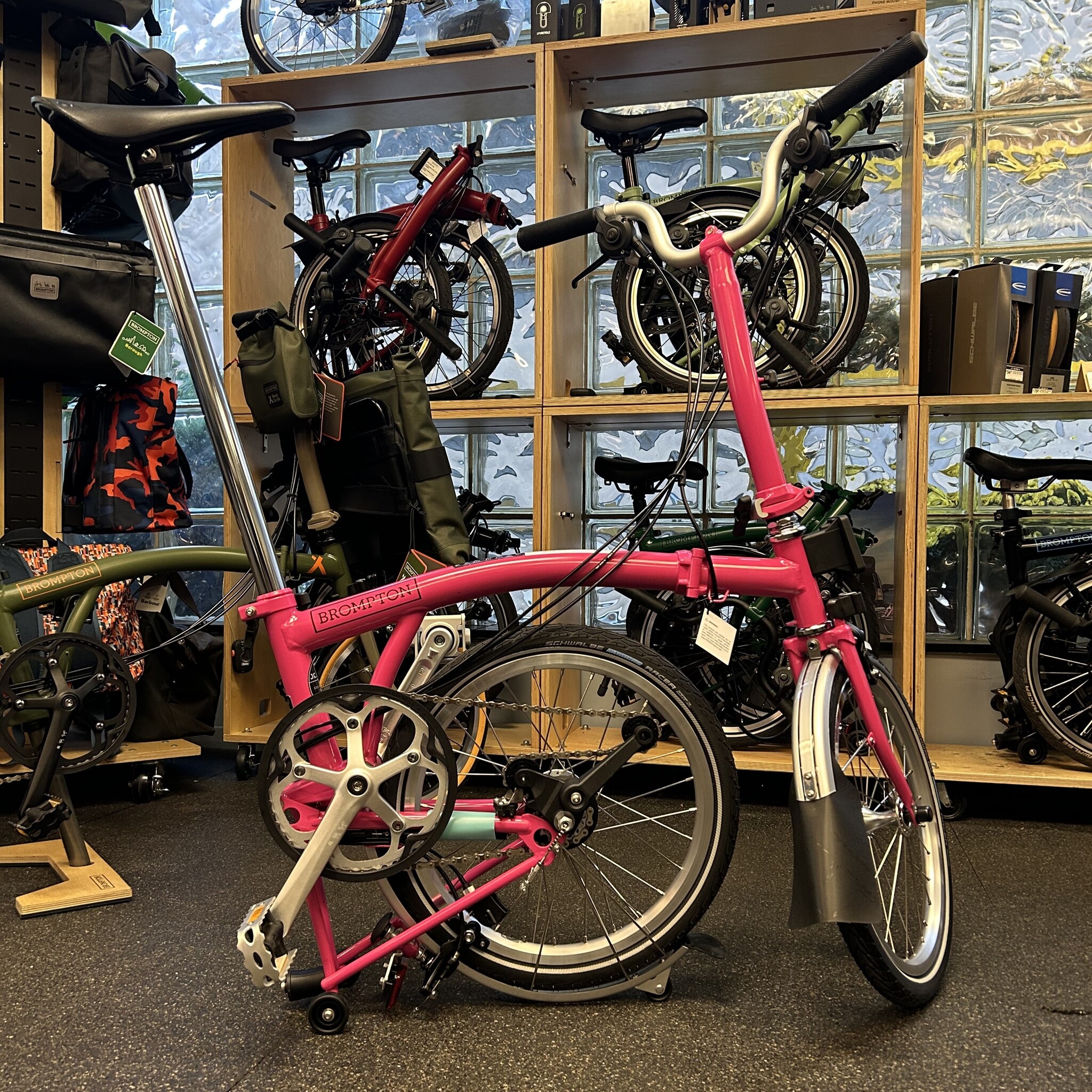 Aside from the color, this bike is a standard Brompton C Line with 6-speeds, fenders, and comes standard with the Brooks Cambium C17 all-weather saddle. We primarily stock the 6-speed Brompton due to the versatility it provides on either flat or hilly terrain; ideal for anyone planning on traveling with a Brompton.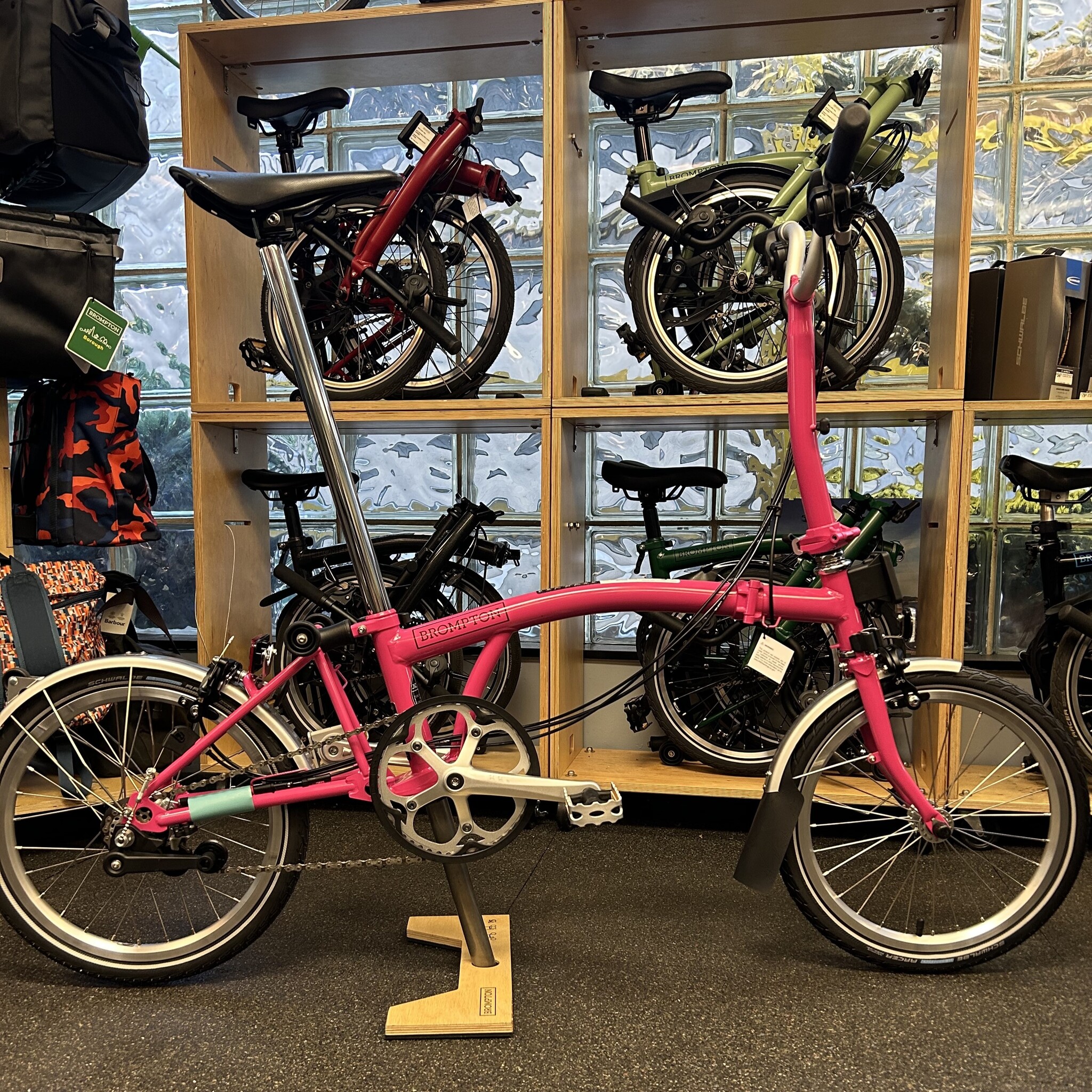 Got questions about the Hot Pink bike or Brompton in general? Please feel free to call or text at (312) 643-1670, email at [email protected], or come in for a test ride!
Thanks for reading, and see you in the bike lane!
Cheers,
Ben / J.C. Lind Bike Co.