We've been a Workcycles dealer since 2013. Up until now we could only get their Azor produced city bikes in gloss or matte black. Like the old saying goes, you can get it in any color you like as long as it's black. Well to be more specific you could get these bikes in just about any color as long as you were willing to pay a pricey custom color fee. That is until now...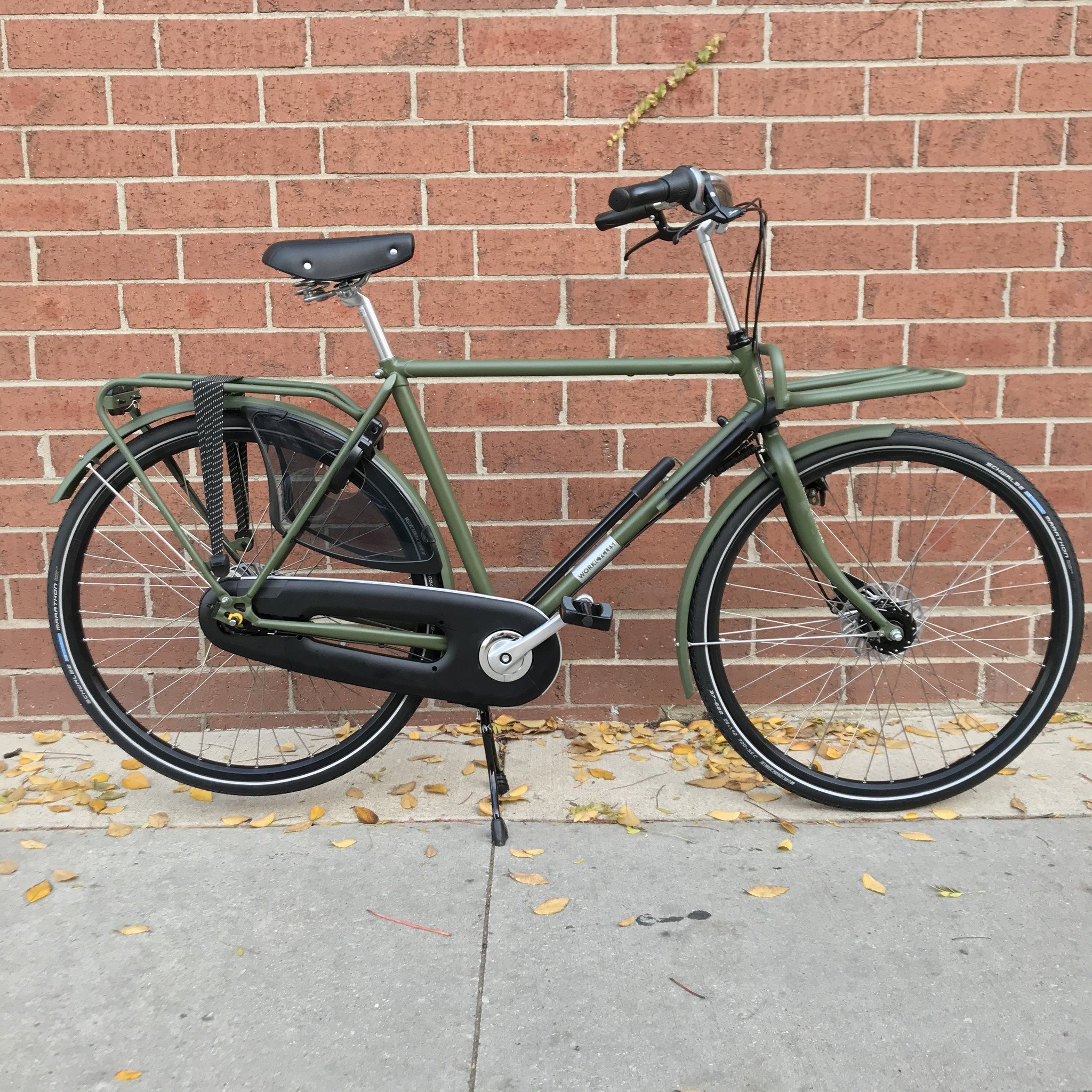 I'm very excited to show you the new stock colors available on the Workcycles Secret Service bikes.
Gloss anthracite blue...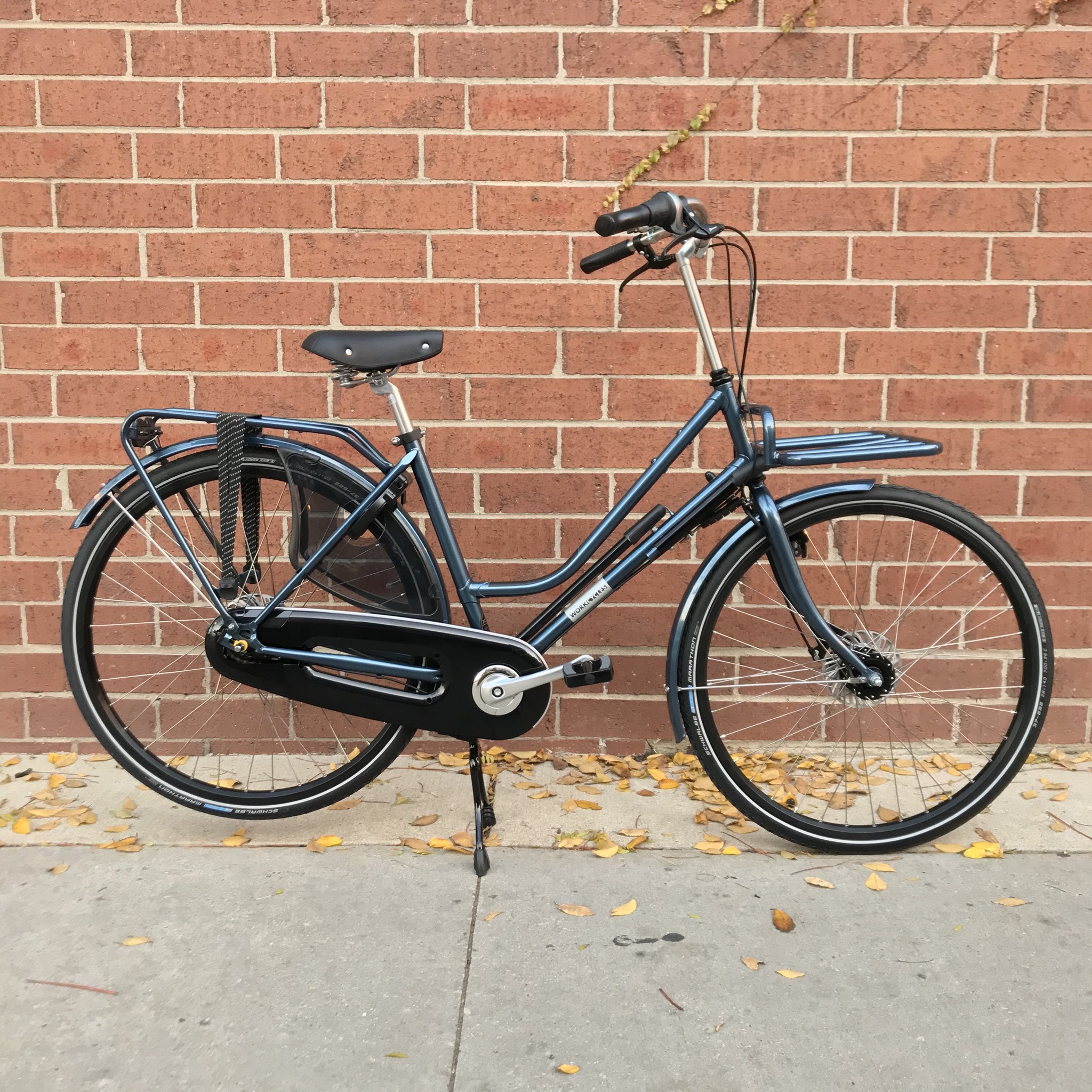 and matte olive green...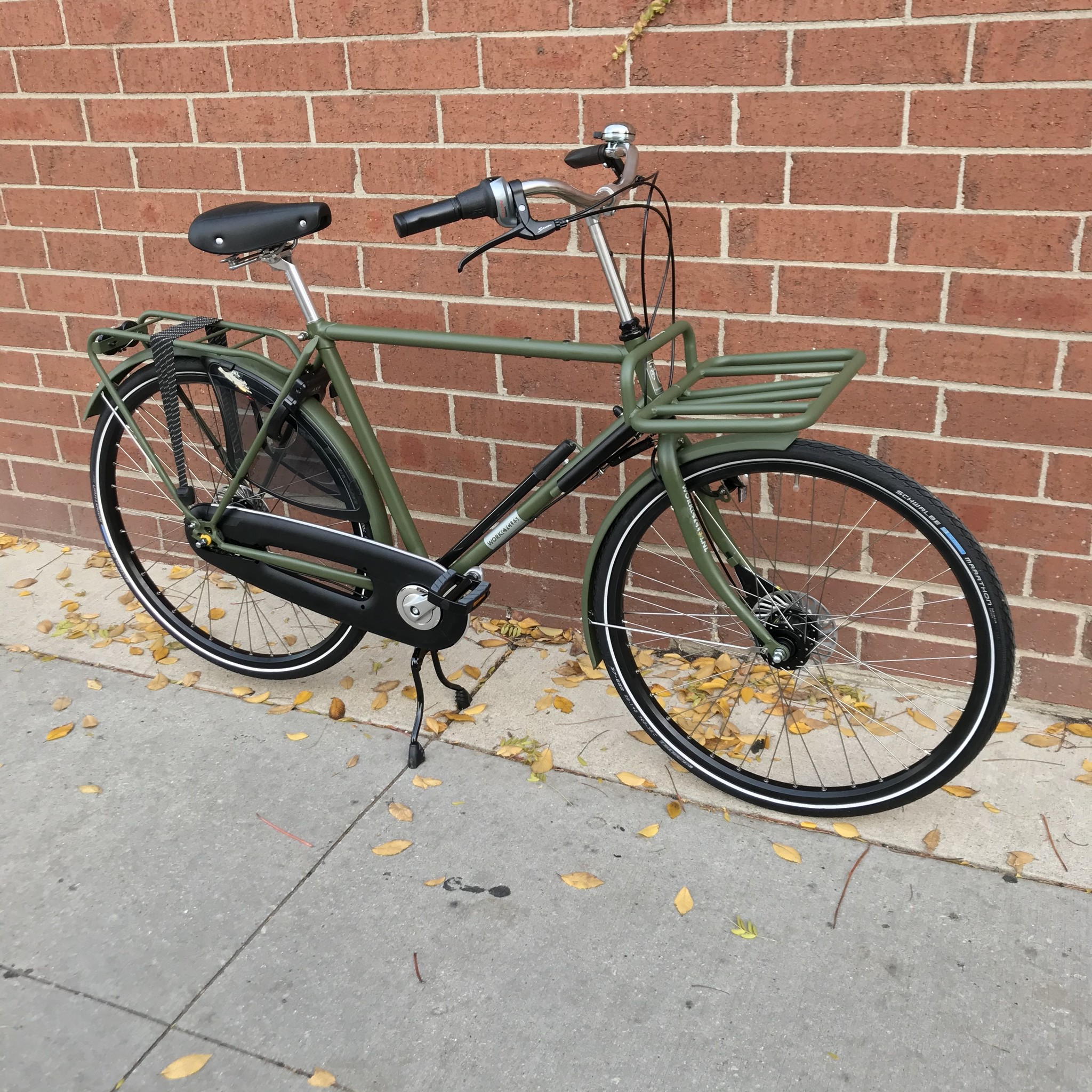 Oh and black will now be matte finish only. You can special order gloss black for a fee. However any inventory we bring over ourselves will be of the matte variety.
One other change, we used to sell all Workcycles city bikes with Brooks leather saddle standard and front carrier rack optional. That has been flipped and the front carrier comes standard and Brooks is optional.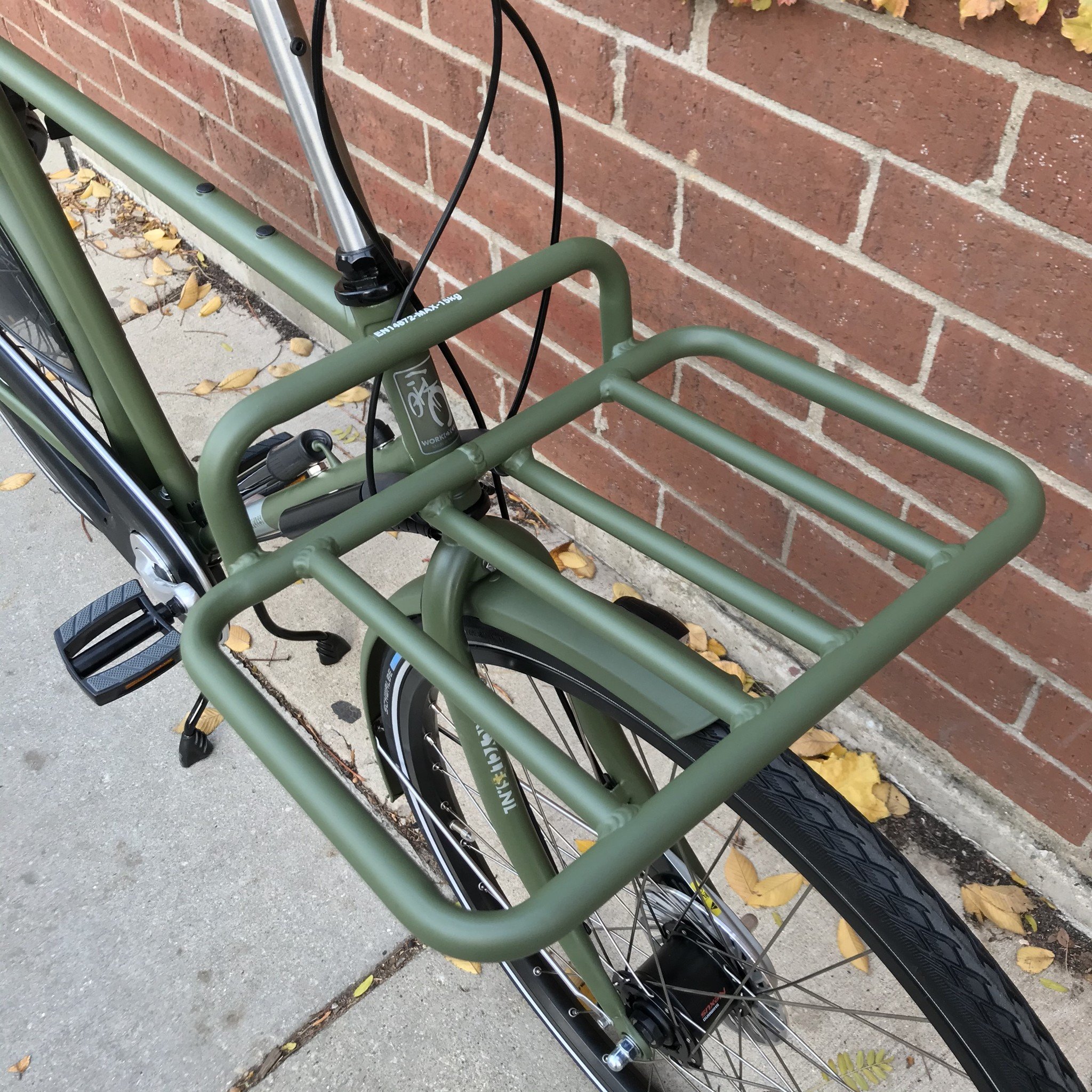 The front carrier is a game changing feature that exponentially increases the functionality of these bikes. They are also removable in seconds so if it's not something you need for a particular ride (or to help you lift these beasts up or down a flight of stairs- something my wife does on a daily basis) it's super simple to take off when needed.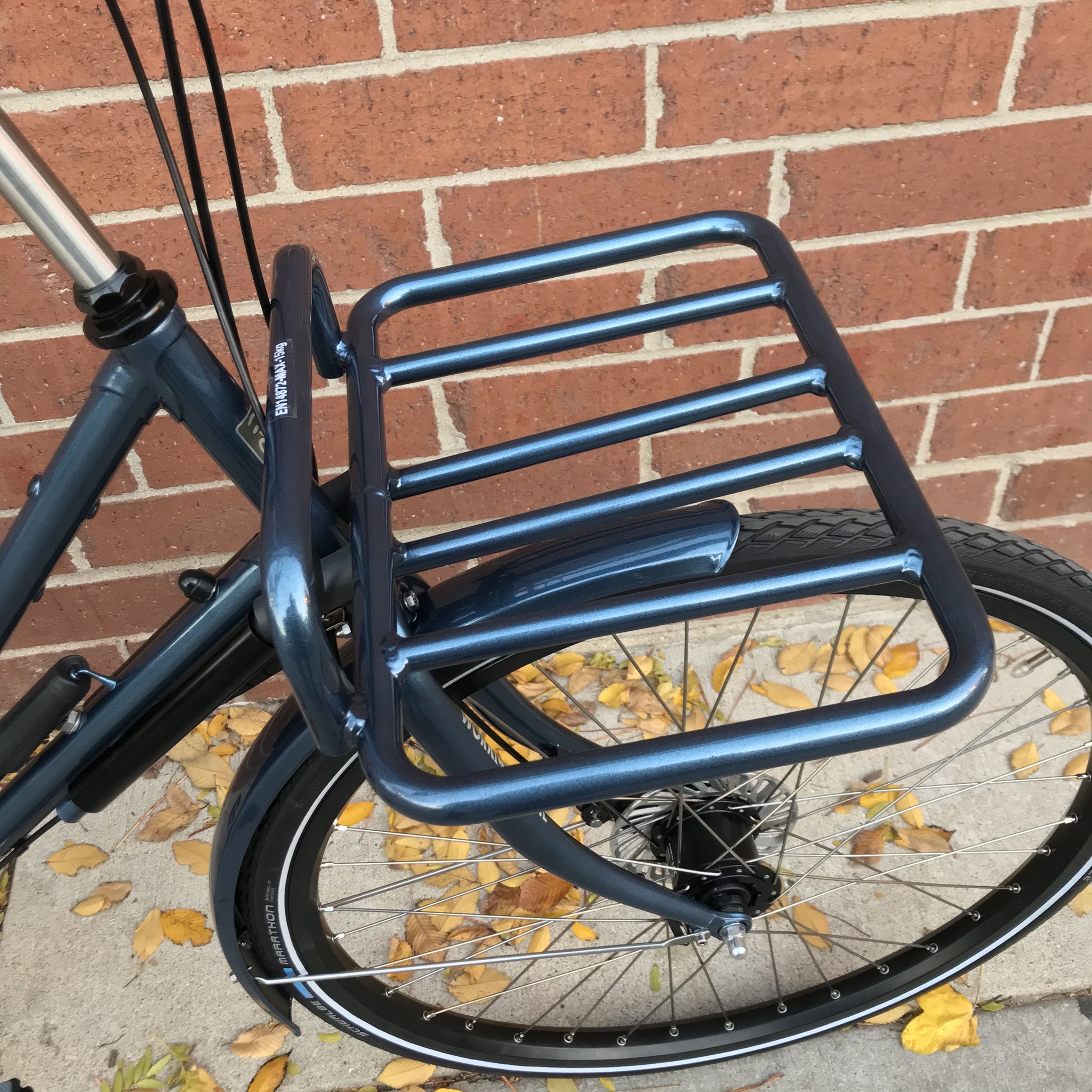 This idea of making it standard was also motivated by the new colors as I was not feeling up for the additional inventory challenge of having enough of each new color rack in stock for when a customer of a particular color wanted one.
It's worth noting that these new colors are particular to the Secret Service model and not the Oma or 2-Tube Transport (more on these below). But for now here's some more images of these new colors...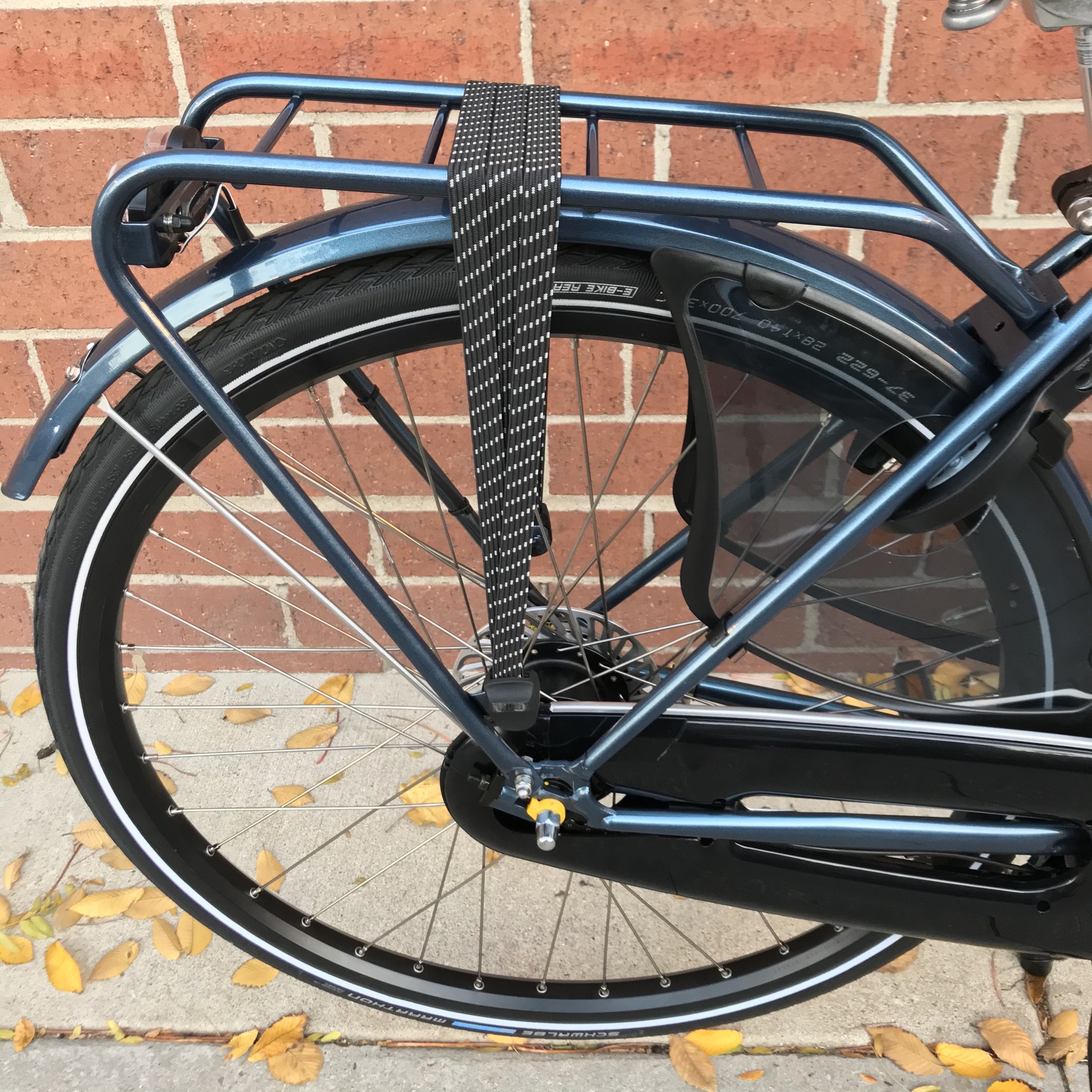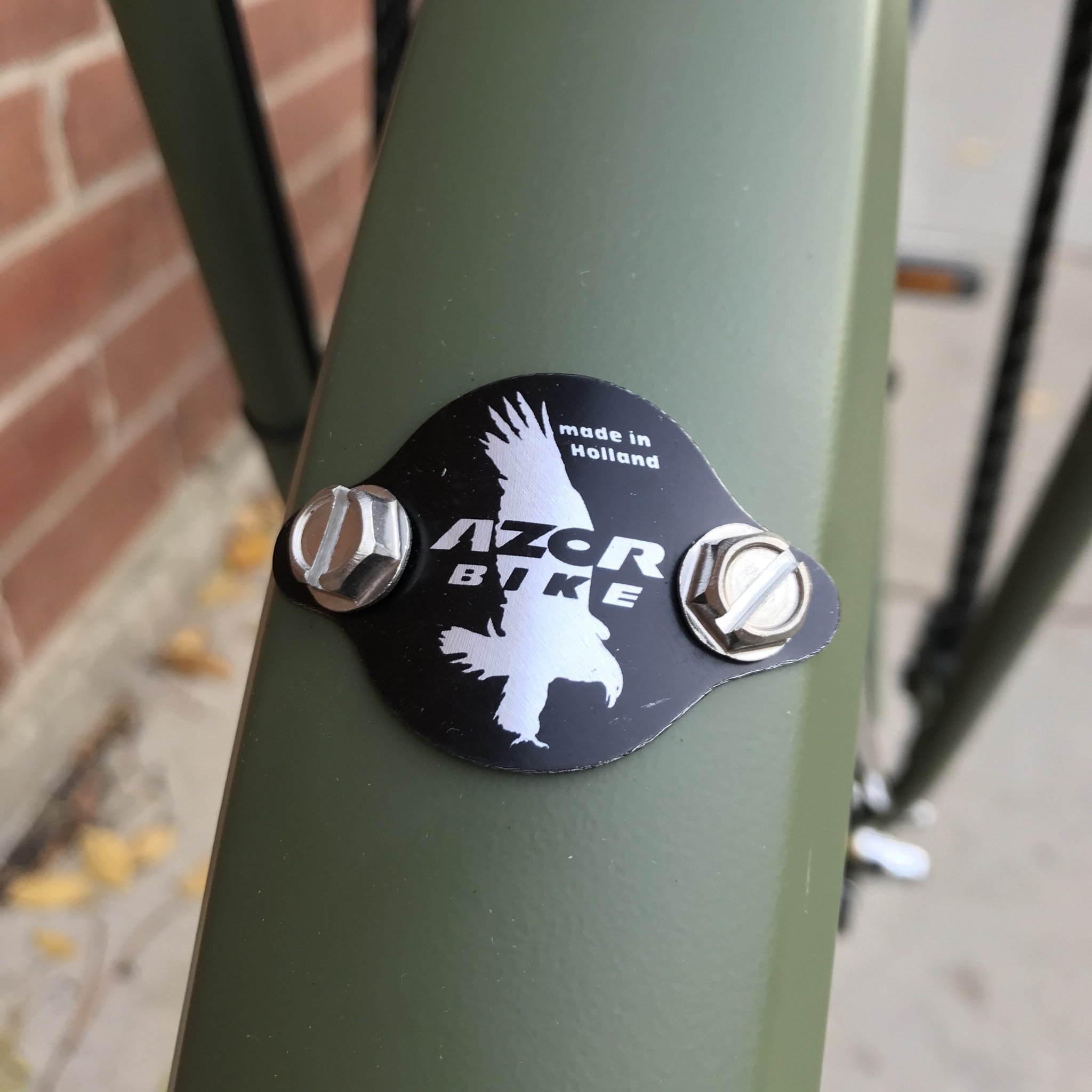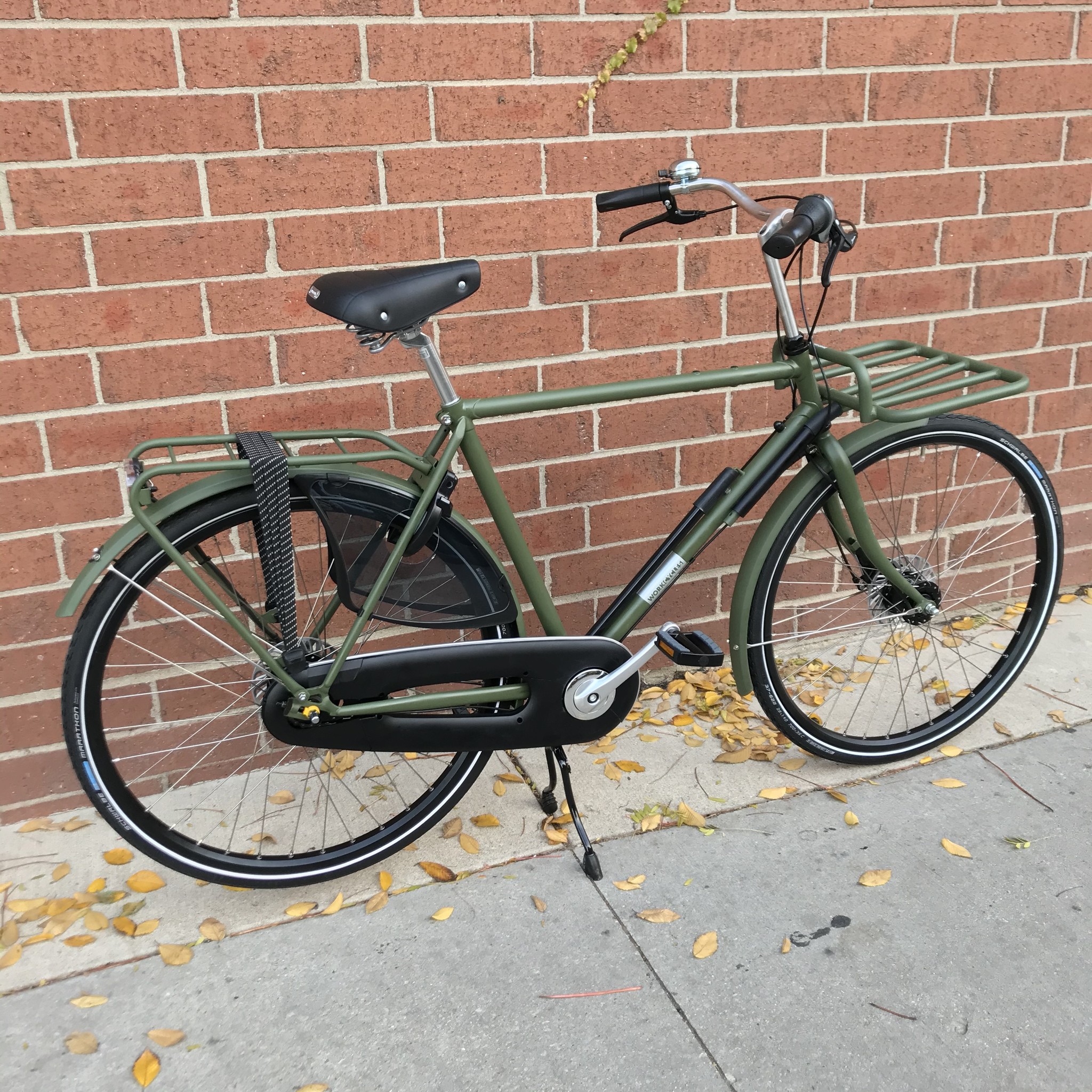 The Workcycles Oma, is now available in matte black, matte grey, metallic green and violet. And the 2-Tube Transport is available in the same colors (minus violet-although that would be a sweet looking bike). As of the time of this writing we do not have any Oma models in stock. But we do have one 2-Tube Transport which is a 61cm in matte black. Here is an image of a 55cm matte black that we sold recently...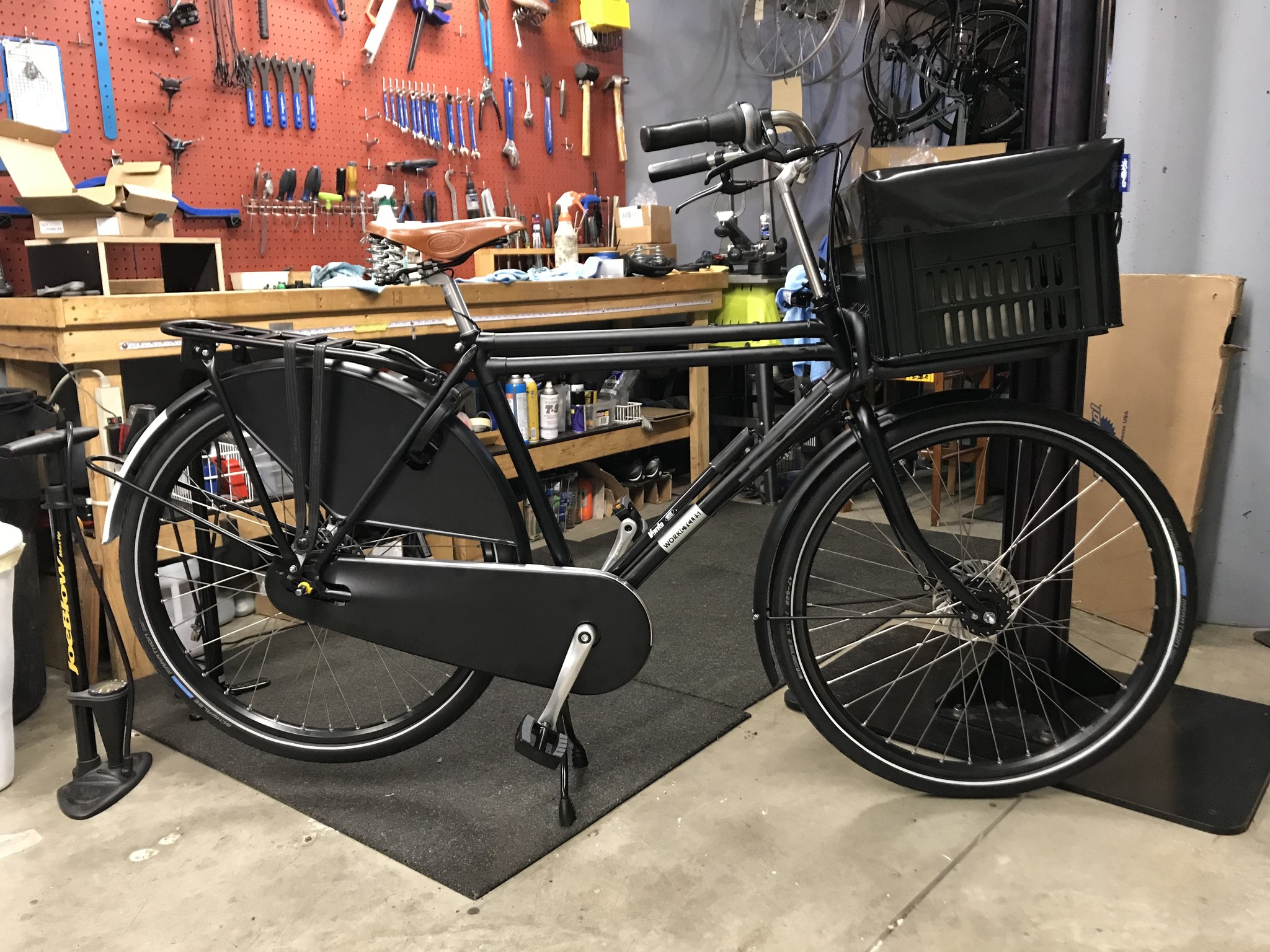 Well that's all for now. Workcycles produces the highest quality, most durable and practical city bikes around and it's really nice that you can now get one of these in a color other than black.