This is the Gazelle Heavy Duty NL. It comes in step through in this sand color and step over in grey. Both with a nice matte finish.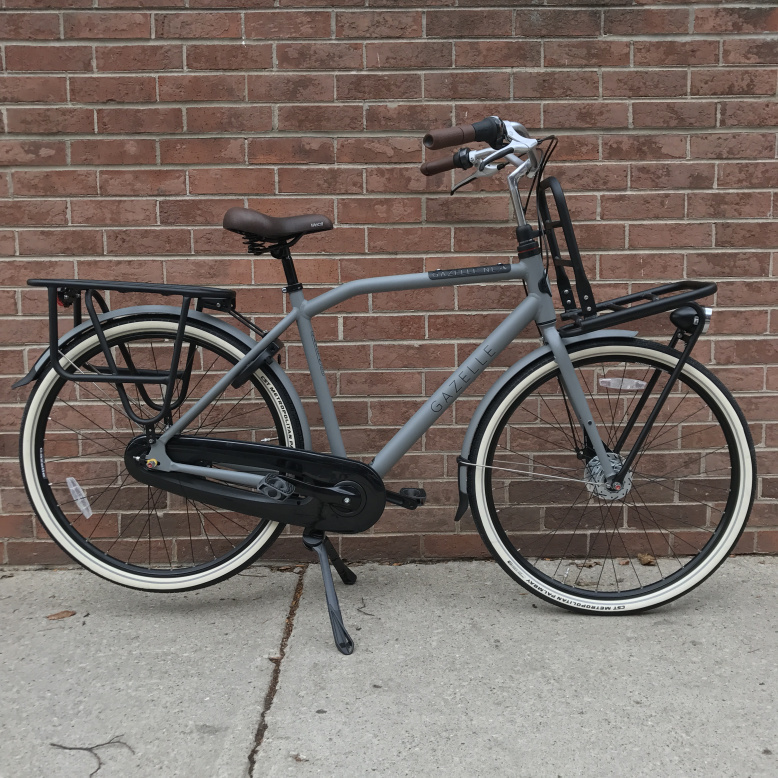 The original MSRP is $950 which is a great price in and of itself. Act now and you can save $200 and get one for only $750 which is undoubtedly the best price we've ever been able to offer on a fully featured Dutch bike.
When I say act fast I mean it, as these bikes will no longer be available through our Gazelle USA distributors after we sell through the limited inventory that we have right now.
When I say fully featured Dutch bike, here is a run-down on what I'm talking about…
Stout 2 leg kickstand, in this case the Ursus Jumbo.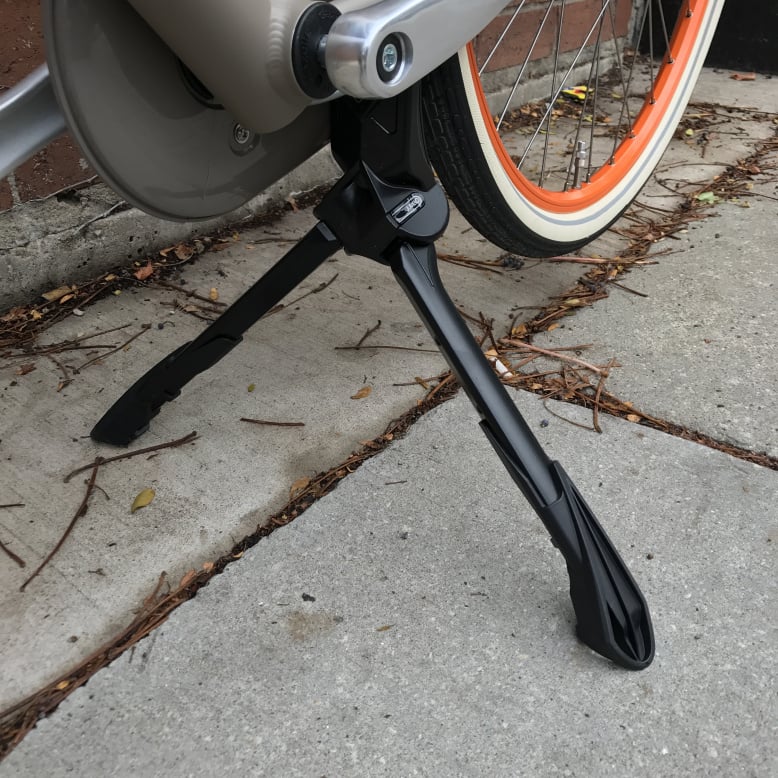 Full fenders, of course.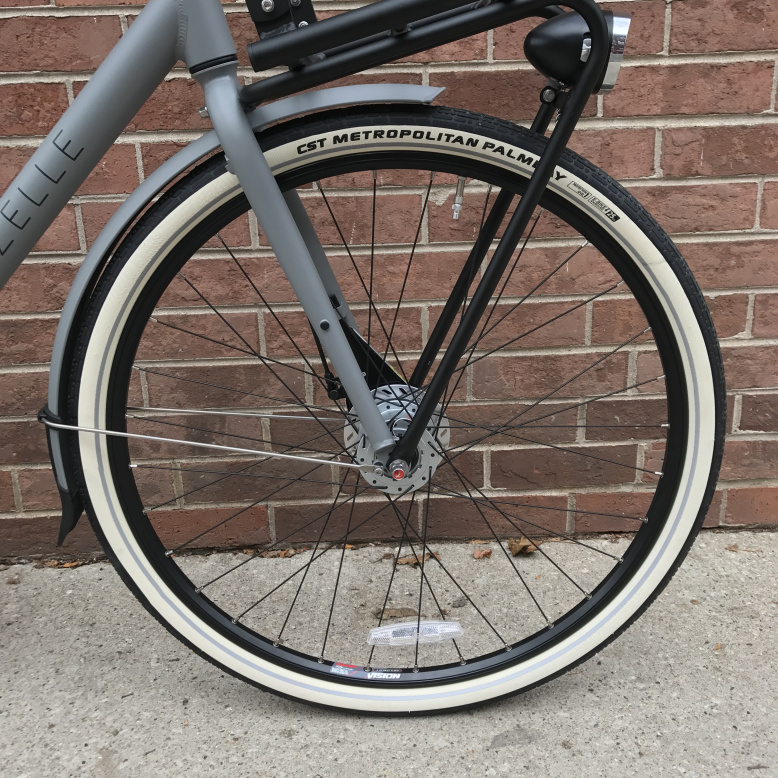 Low maintenance 7 speed Shimano internal gear hub.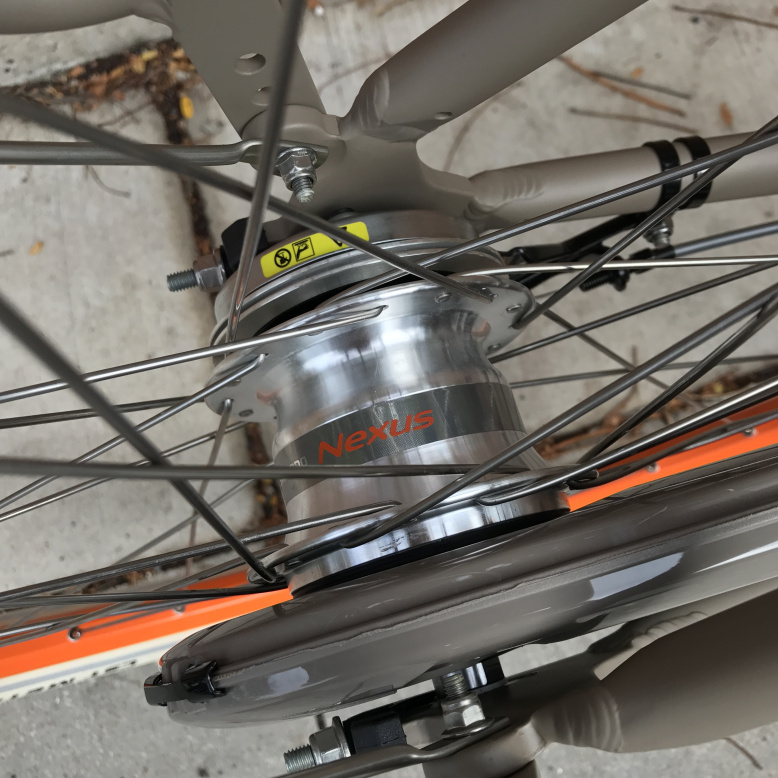 Front and rear Shimano roller brakes make for a low fuss, low maintenance braking system.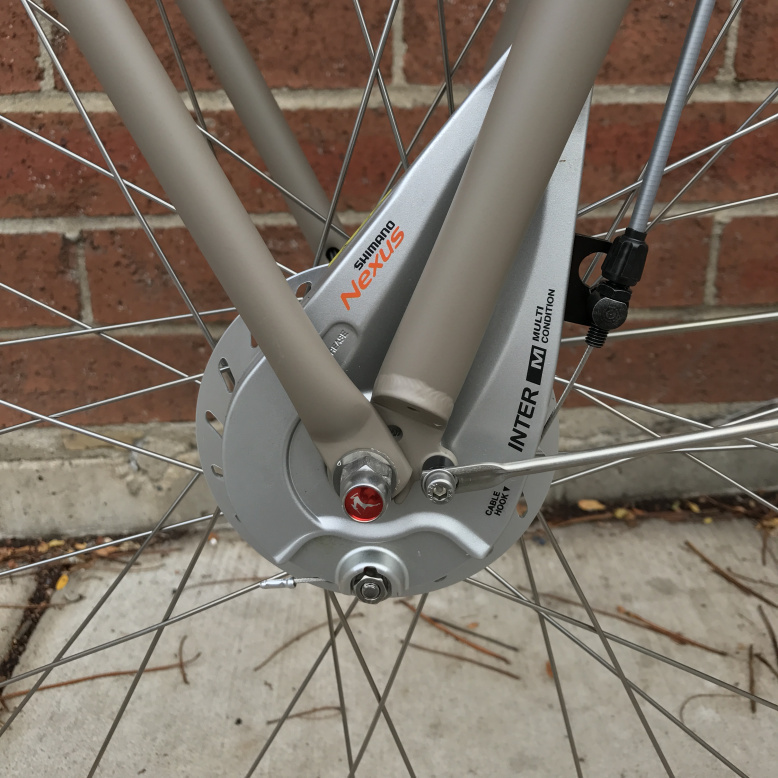 But wait, there's more. It also comes with a Shimano dynamo front hub which powers the head light. And it comes with a rear battery powered light.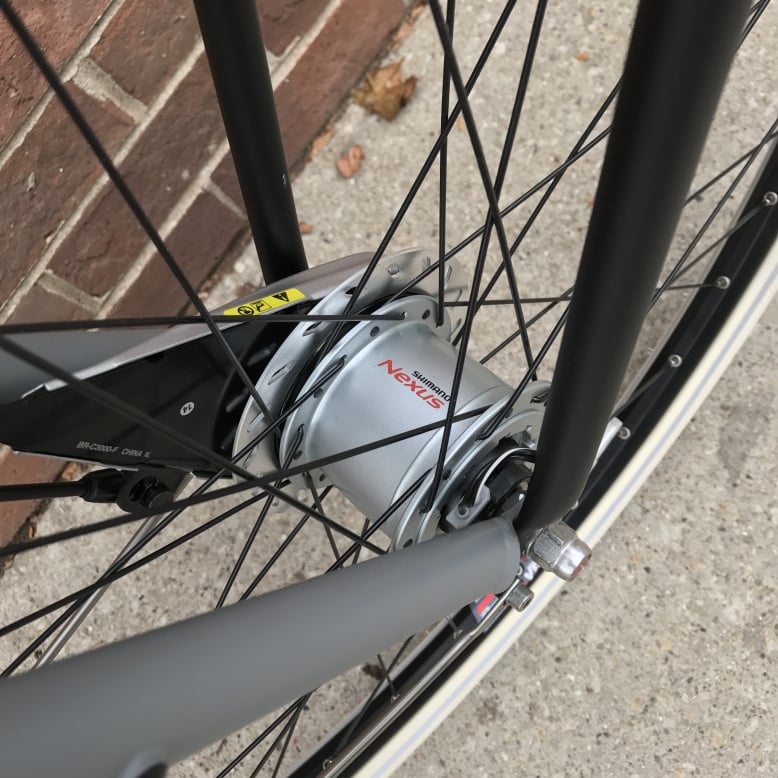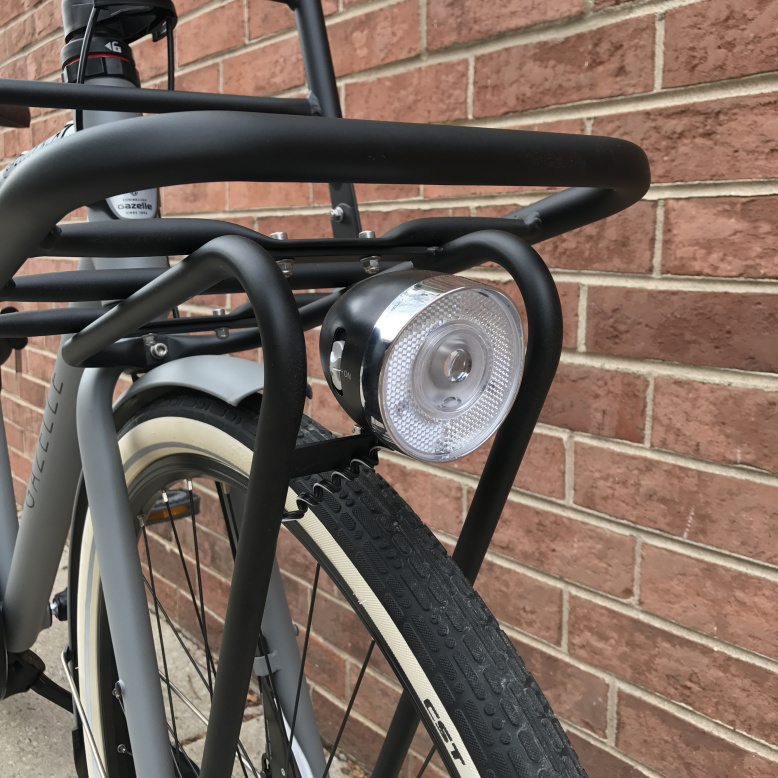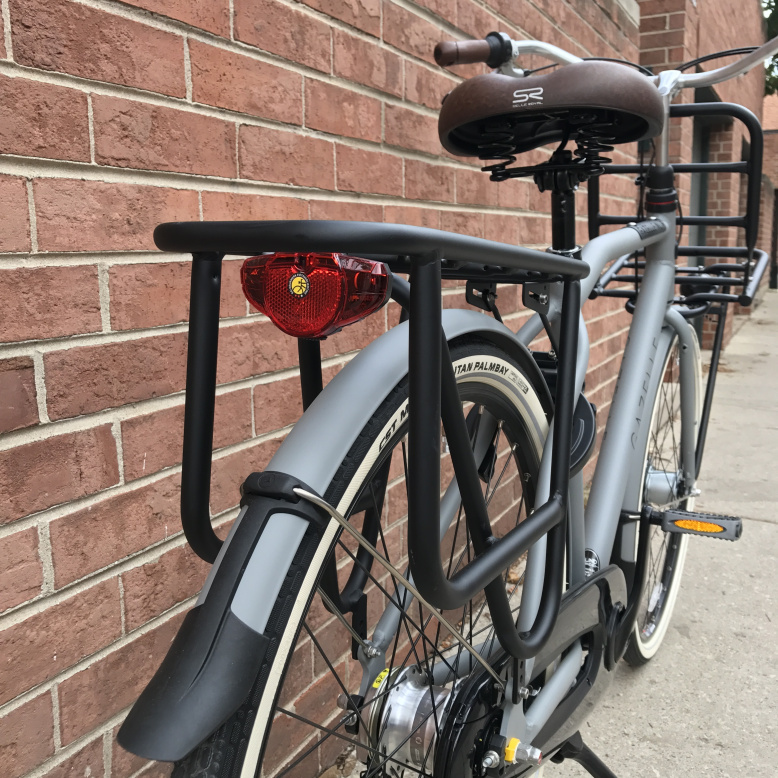 The Gazelle Heavy Duty NL comes with front and rear cargo racks. The front rack has a weight capacity of 10 kg (22 lb) and the rear rack 25 kg (55 lb).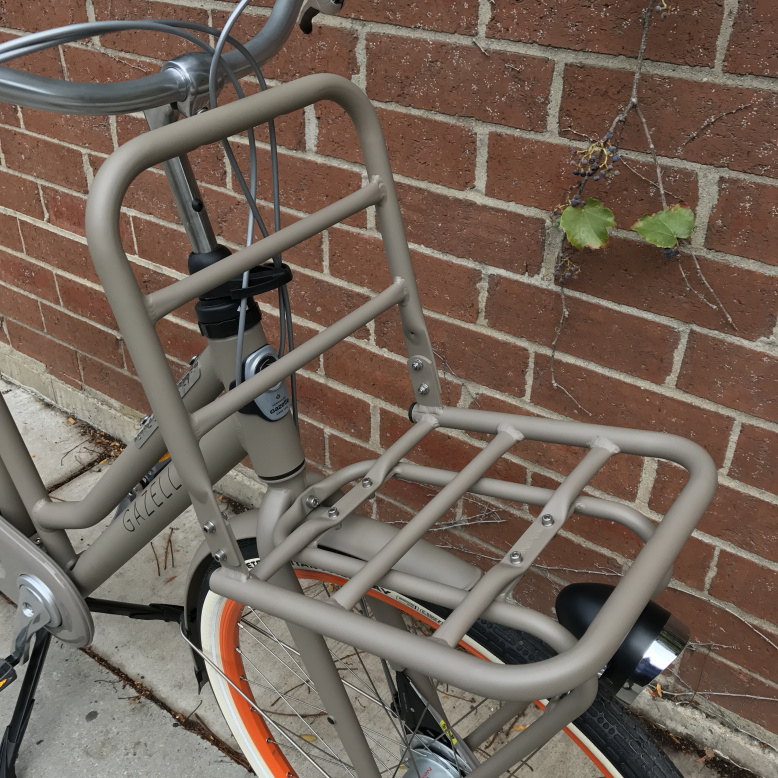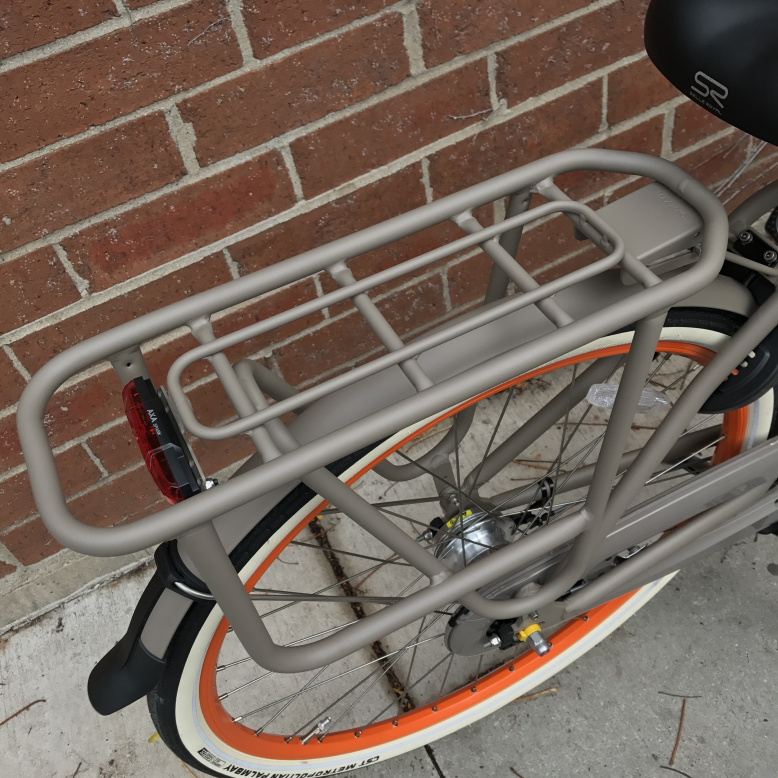 Also, the rear racks have the Yepp Easyfit window so this bike is a solid option as a one child transport bike.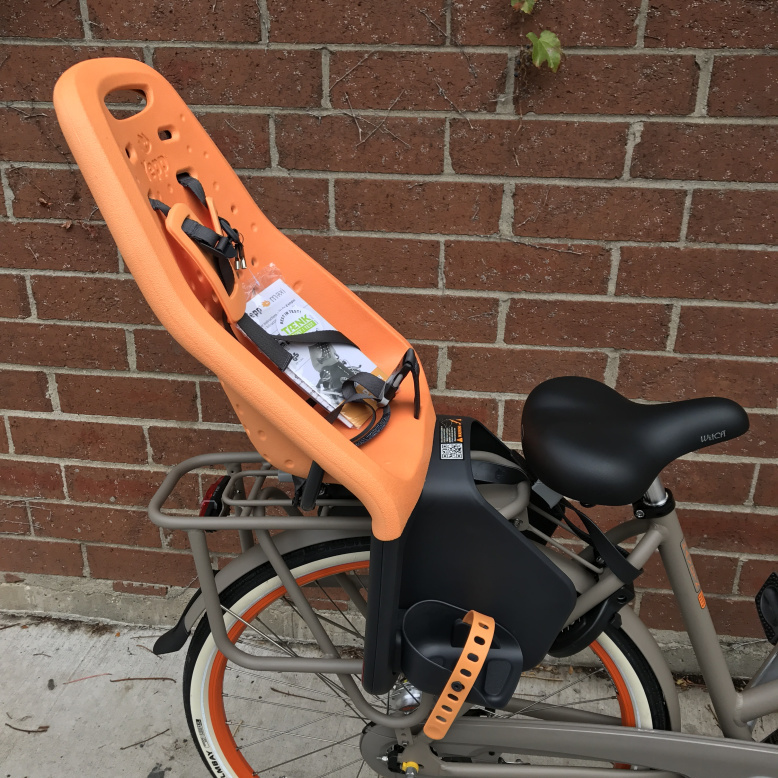 It's worth pointing out that even though the step over model comes with the same Easyfit window we would strongly discourage you from choosing this bike to transport a child as mounting and dismounting any step over bike with a child on the rear is not a good call.
Like any good Dutch bike it comes with a frame mounted wheel lock.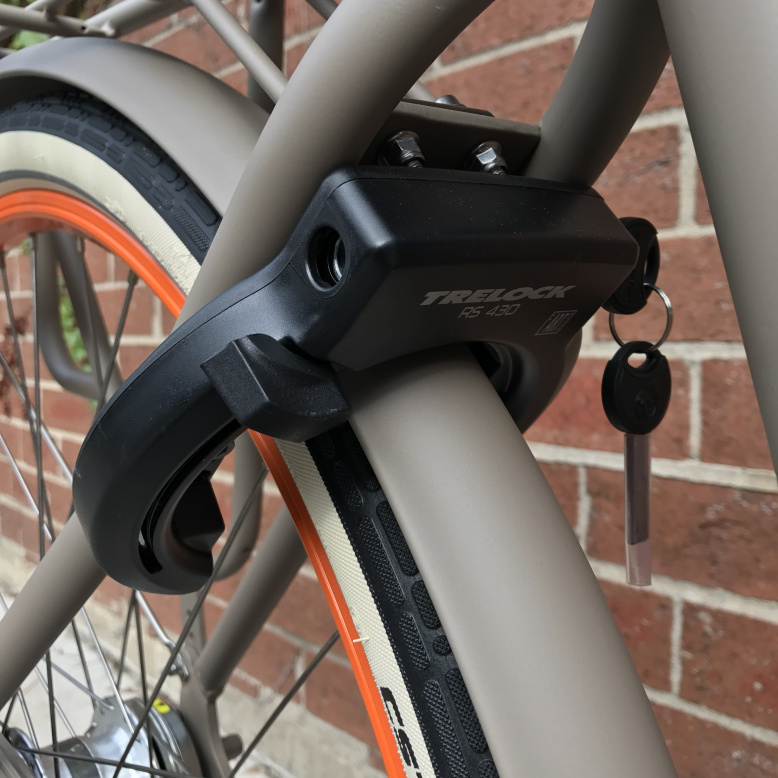 Back to the drivetrain, it has a fully enclosed chain case which is a game changer in terms of minimizing maintenance and makes it so you to never need to worry about your clothes coming into contact with a greasy chain.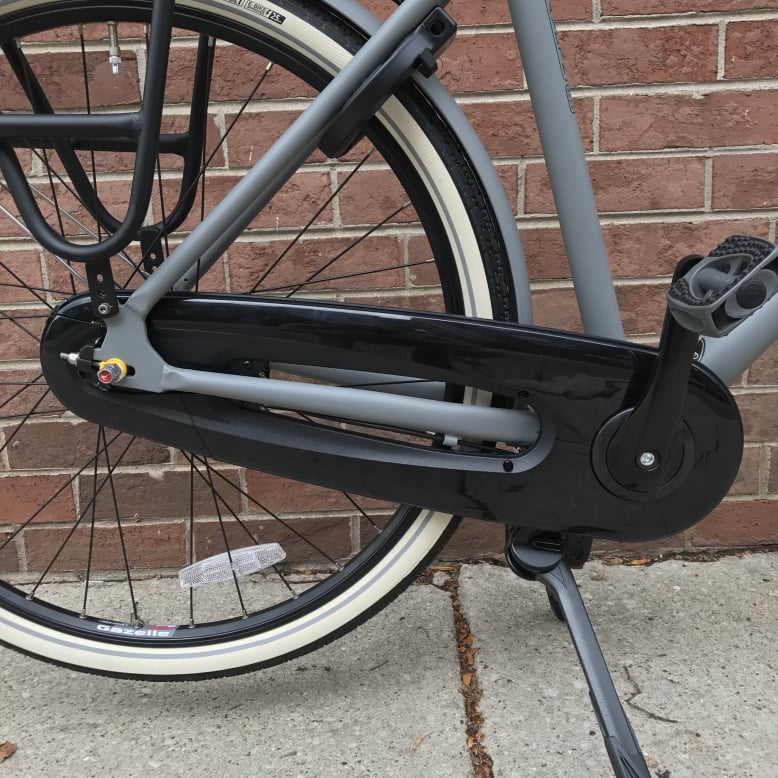 Internally routed cables give the bike a nice and clean look.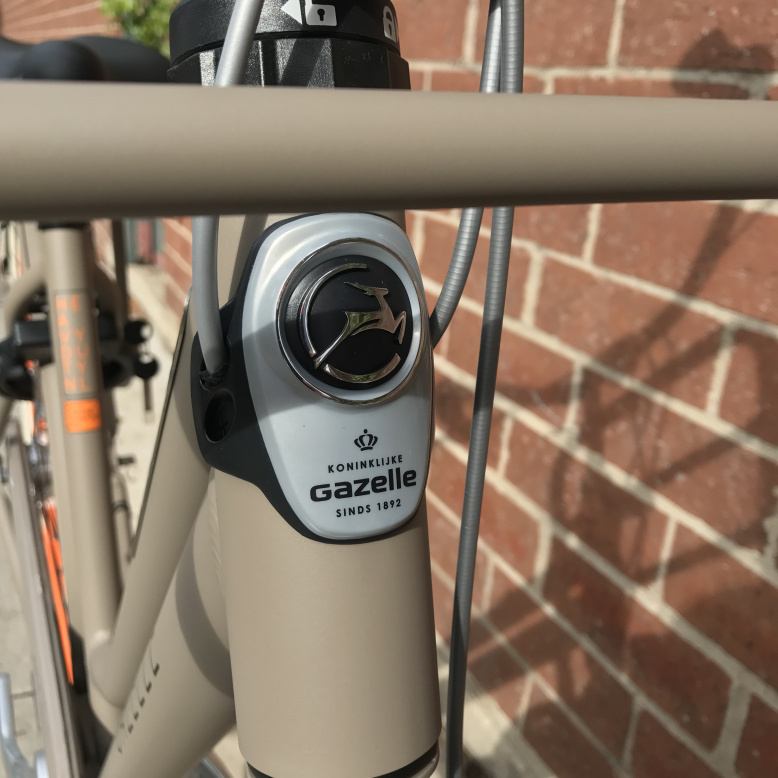 It comes with a headset locking mechanism that keeps the front wheel from flopping around when the bike is parked.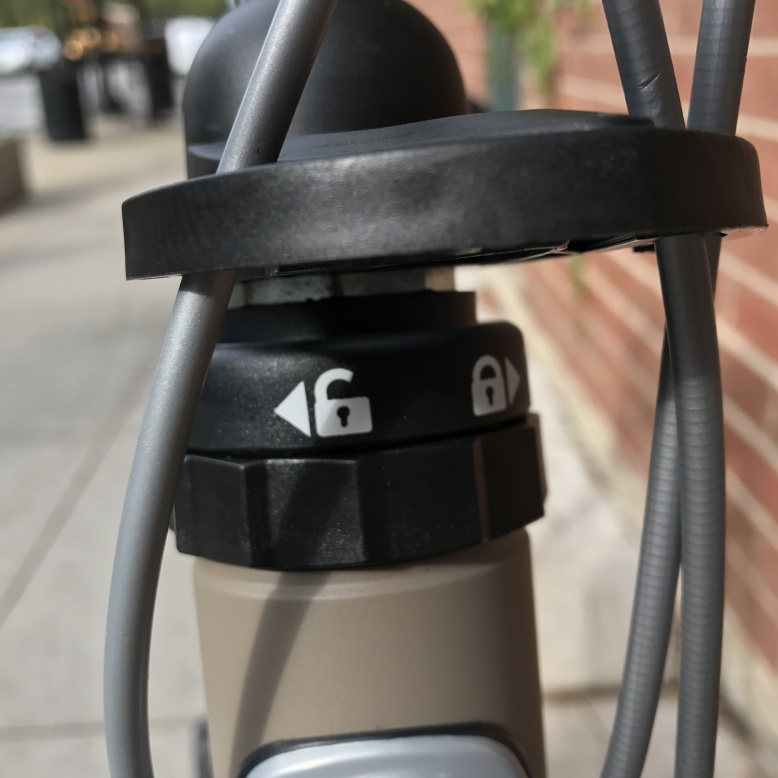 It comes with cruiser style swept back handlebars and has a fairly open cockpit with comfortable ergonomic handgrips and a bell cleverly integrated into the left grip.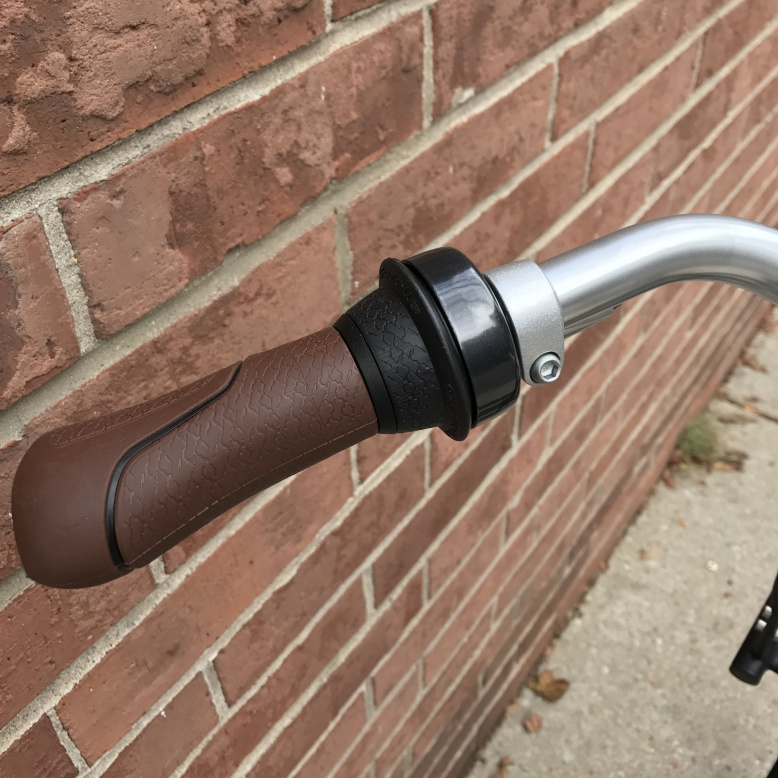 In stock right now we have the step through model in a 49cm frame which should fit riders 5'2″ to 5'6″ and the step over model in a 54cm frame which should fit riders 5'5″ to 5'9″.
The term I keep coming back to on this bike is 'no-brainer' as you really can't go wrong here when you consider how much bike you are getting for the low price of $750.
Interested in trying one of these out, please come visit us at The Shop and take one for a spin around the block.
Don't snooze and lose as this deal won't last forever.
-Jon