Posted on
By Jon Lind
Posted in Amtrak, Bike Touring, Bikes on Trains, Dutch Bikes, GAP Trail, Gazelle Bikes, Gazelle Tour Populair, Greater Alleghany Passage, Inspirational, Ortlieb, Rails to Trails, Travel, Travel Writing, Waterproof Bags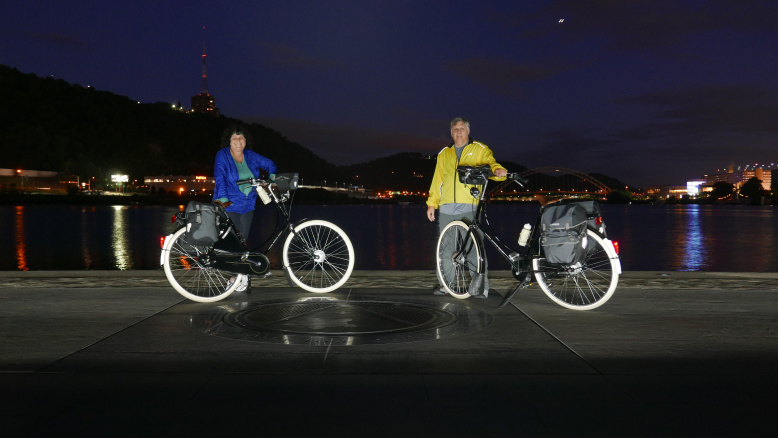 This past Spring we sold a pair of Gazelle Tour Populair bikes to Bill and his wife Mary. I remember Bill mentioning that they intended to do some touring with their Dutch bikes. I thought the idea was rad, albeit a little unconventional since these bikes are more ideally suited for short trips in flat cities.
I've never done any bike touring myself, although I love hearing from people about their bike travels and reading about them online (like this one, which I discovered from a recent TwoTone Amsterdam newsletter). So my lack of experience with bike touring has nothing to do with a lack of interest, quite the opposite. I would just chalk it up on the long list of things I'd do if I wasn't busy running The Shop during the nice weather months.
So I was pretty excited when I received an email the other day from Bill with pictures from their recently completed bike tour on their Tour Populair bikes. I was intrigued to learn more about their trip and asked Bill a few questions and he was kind enough to oblige and let me share their story here on our blog. So here goes…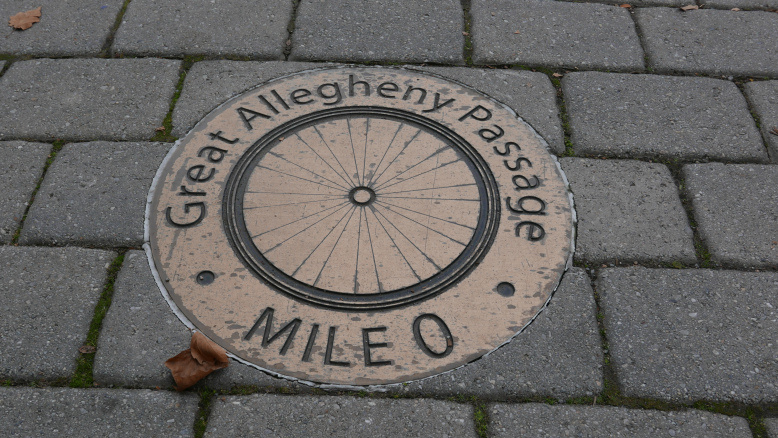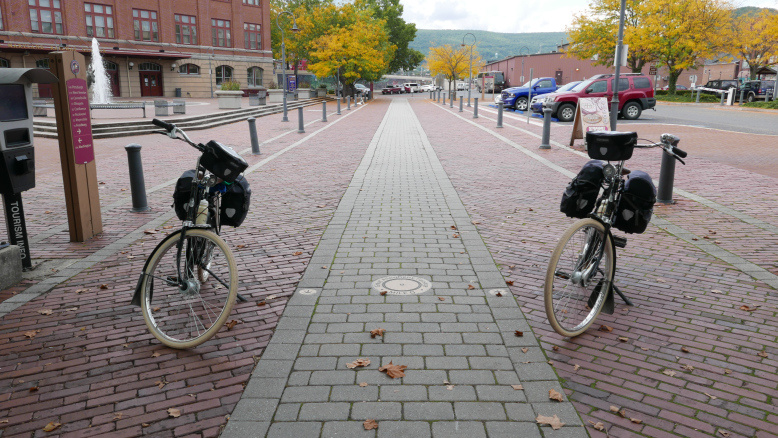 Jon: We normally sell the Tour Populair as an in town city transport bike. What
made you decide to actually tour on a Tour Populair?
Bill: Always wanted to do a multi-day tour and with the comfort and easy riding of the Tour Populair I thought it would be doable as long as we did a bike trail and not normal traffic roads. We also chose the bikes because my wife has had some back and shoulder issues and this is really the first bike she has ridden that was comfortable. She wanted a recumbent bike but I didn't like the idea of transporting that type of bike and the longer profile on the road to me seemed like a safety issue with car traffic. Also the recumbent bikes are a lot more expensive and really aren't any better quality.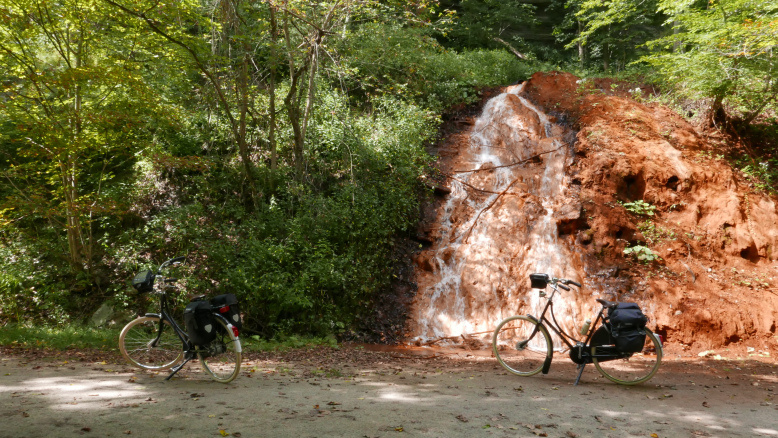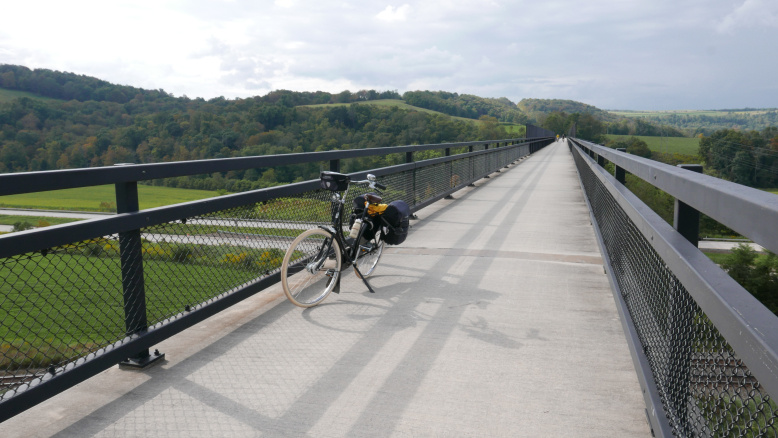 Jon: How did the bikes perform based on what you were expecting going into the
trip?
Bill: The bikes preformed great as long as you understand that you are not riding a fast bike, just a very comfortable bike. With bike trails made from old railroad routes we have the benefit of normally not having much in the way of hills. Obviously Holland is very flat and the bikes perform best staying away from the hills. Being on a multi-day tour is not a training ride and accepting that we wanted to enjoy the trip and not cover a lot of miles each day is really important. Another advantage to this type of bike was that adding weight for items you need to take is not as much of an issue as with a lighter bike. Many normal bikes loaded with gear become un-stable and difficult to stop and handle, with the Tour Populair we did not experience any of this, the difference in riding the bike with 25 additional pounds on it is really not that noticeable.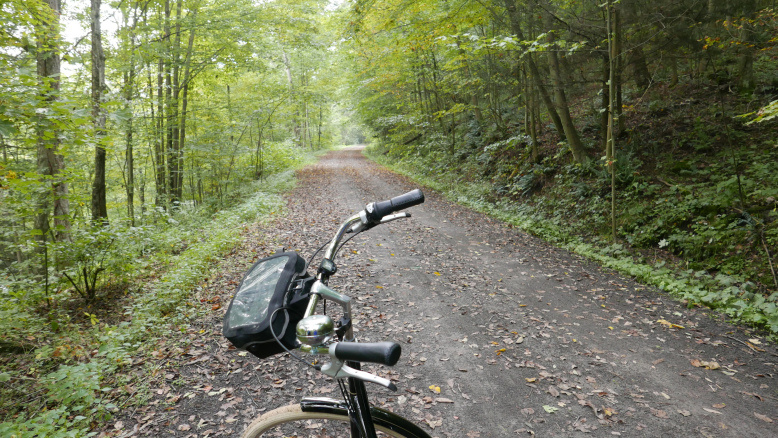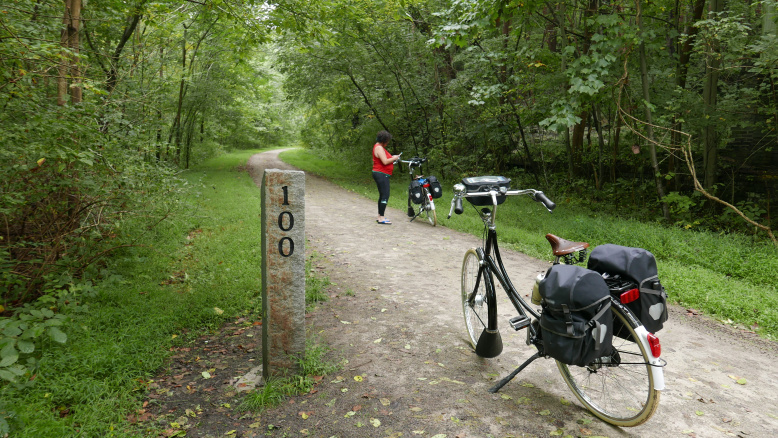 Jon: What trail or trails did you ride on?
Bill: We rode the GAP Trail, (Greater Allegheny Passage) from Pittsburgh, PA to Cumberland, MD The trail length is 150 miles which we did over a five day, four night period. We took our bikes from South Bend, IN to Pittsburgh on Amtrak and then returned from Cumberland to South Bend on Amtrak. It was a great way to go and bikes were $20 each / each way. Our longest day was 35 miles, shortest was 26 miles. Riding South from Pittsburgh the trail is up-hill until the Eastern Continental Divide, making the last 24 miles down-hill. The up-hill was a bit taxing but it is gradual, not more than a 2% grade but it is continual so we took lots of stops and there is a lot to stop and look at on the route. Most days we started between 9:00 and 10:00 and arrived at our B&B or Hotel by 3:00 to 4:00. Lots of miles of 6-8 mph. You could ride the route the other direction but then the first day is all up-hill at a much steeper incline that what we rode. Our last day was very little up-hill and 24 miles of coasting!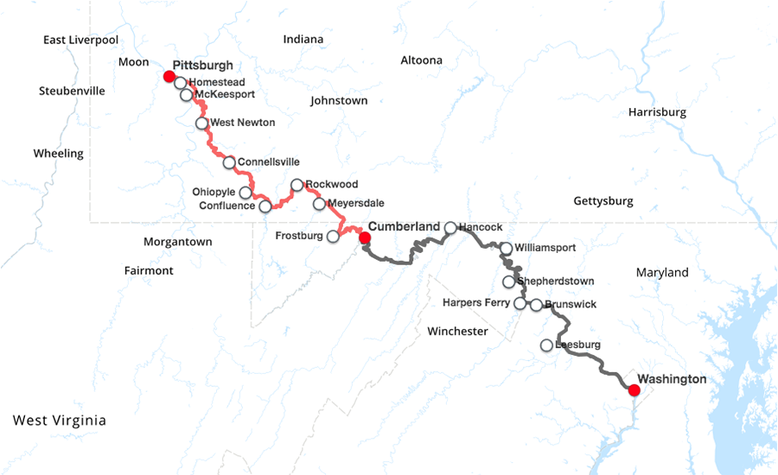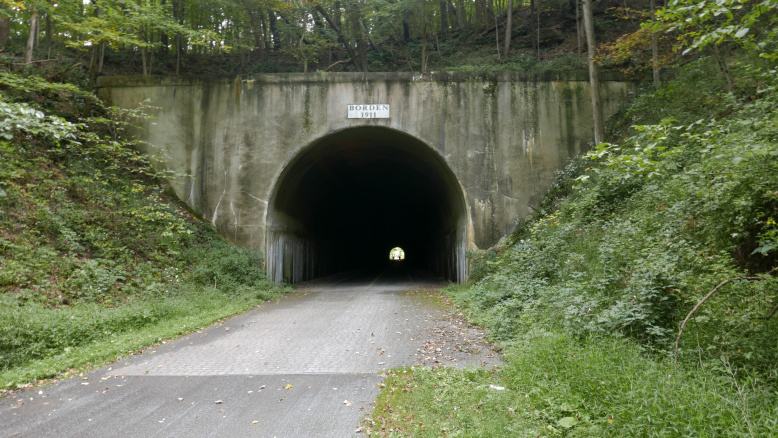 Jon: How much gear did you have with you and how did you carry it?
Bill: We carried clothes, snacks, personal items and some tools for the bikes which we never had to use. We both had Ortlieb Ultimate6 S Classic front bags. We used one pair of Ortlieb Sport-Packer Plus panniers that are normally a small front bag, these went on my wife's bike. I used a pair of Ortlieb Bike-Packer Plus panniers on my bike. We had plenty of room for everything we needed and the bags were great both on the bike and as luggage on the train ride. Although we didn't see any bikes like ours being used on the trail we did see plenty of Ortlieb bags in use, by far it was the most popular brand we saw.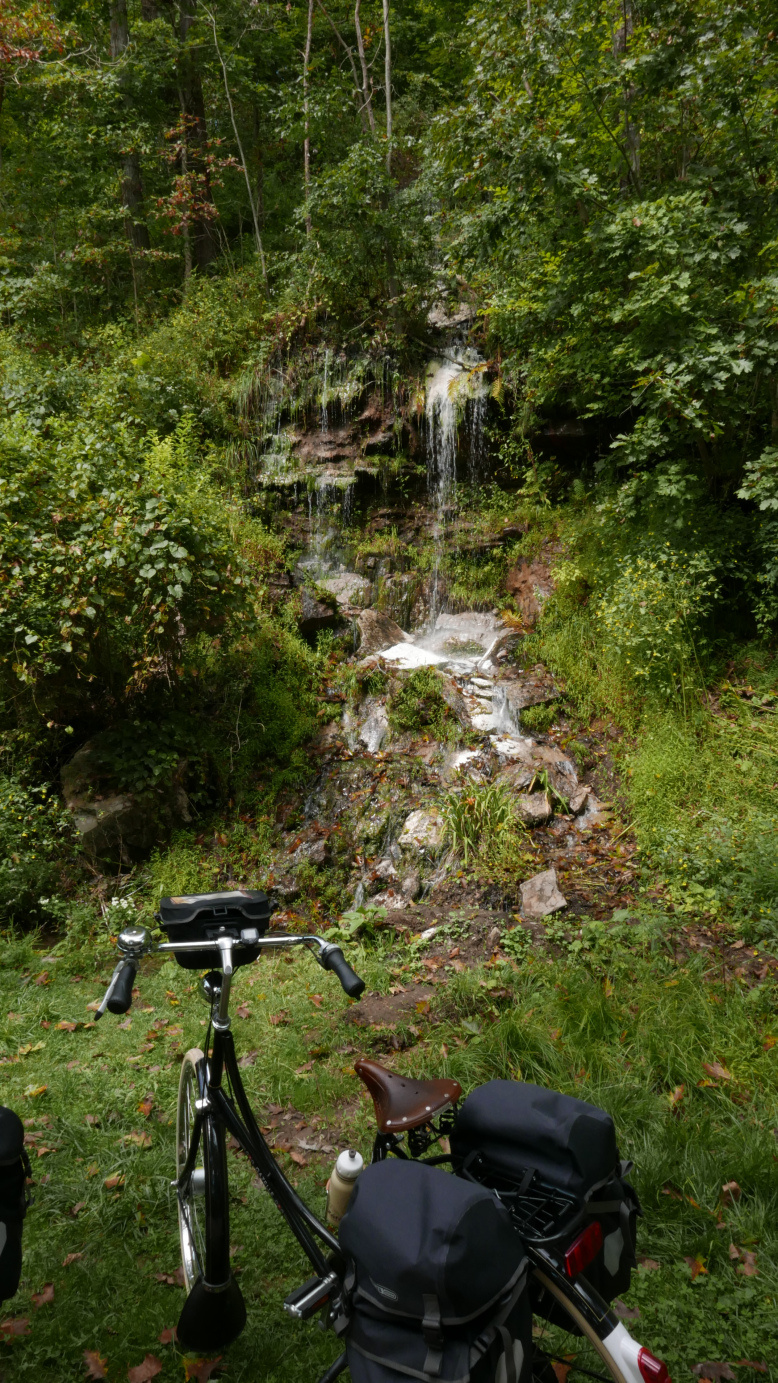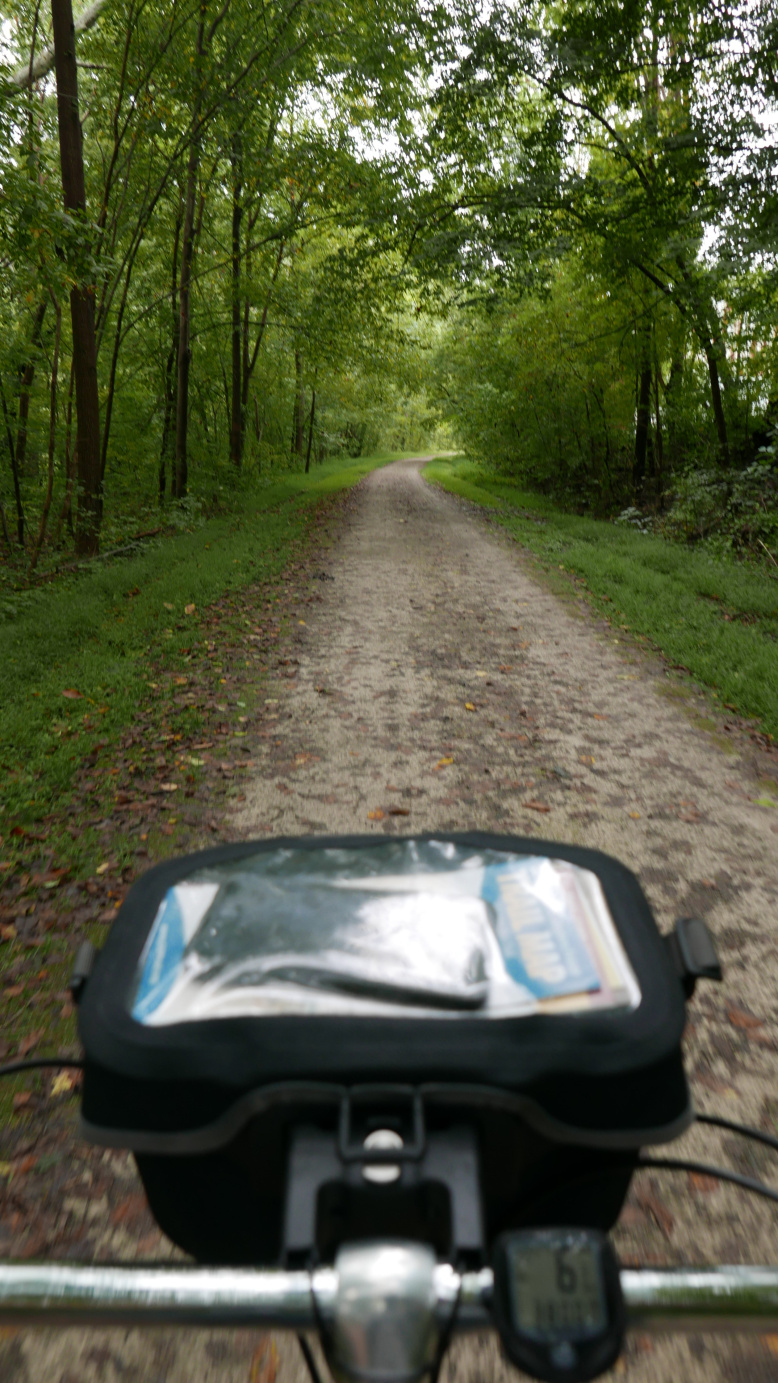 Interested in doing a similar trip? Here is a website (http://www.bikecando.com/) that Bill found to be extremely useful when they were planning theirs. It has a lot of information on both the GAP Trail (Greater Allegheny Passage) as well as the C&O Canal Towpath trail which heads east all the way to Washington D.C.
Many thanks to Bill and Mary for sharing their adventure. You've certainly gotten me to look at the Gazelle Tour Populair in a whole new light.
Happy trails!
-Jon
Photo Credits: Bill (all photos except map which is from gaptrail.org)