Posted on
By Ben Phillips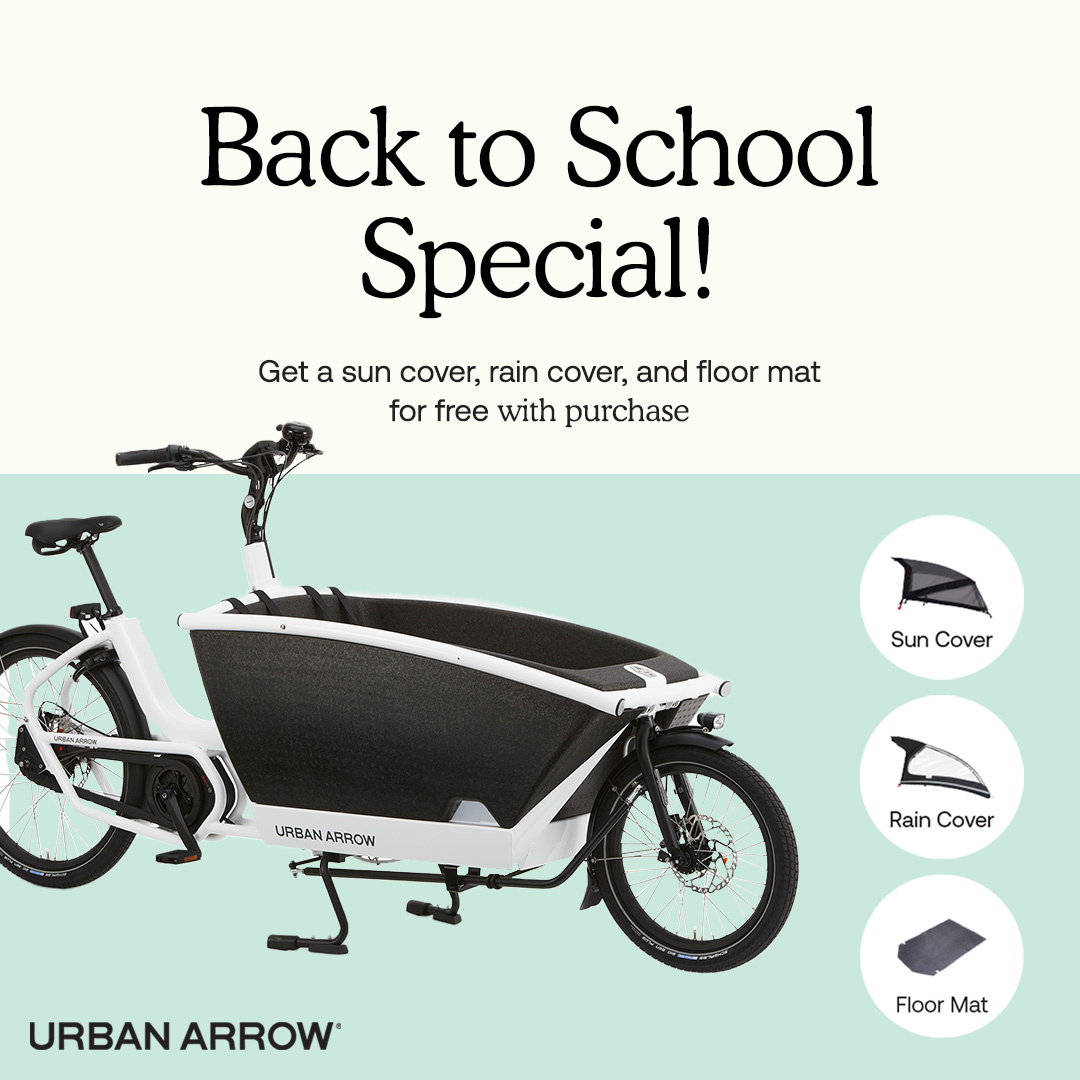 Head back to school in style this autumn, with the Urban Arrow Back to School Special! Starting September 1st, when you buy a new Urban Arrow Family, you'll receive a sun cover, rain cover, and floor mat for FREE (an $800 value). This limited time offer only lasts until October 31st!
Click here to see our current inventory. If you don't find what you're looking for, please give us a call at (312) 643-1670 and we can look in to ordering one for you.
Interested in coming in for a test ride? Click here to see our hours. Luckily, we have a school parking lot across the street from us so you can test ride with your kids without having to worry about traffic.