Are you considering joining the ranks of happy cargo biking families you see riding around town? If so, now is a great time to pull the trigger as you can save $400 on one of the best options out there.
For the past decade, the Dutch cargo bike company Urban Arrow has been developing and refining what we consider to be the most practical and thoughtfully designed electric assist family Bakfiets on the market. The current, standard model is the Urban Arrow Family UA4. It retails for $5,999 and is available to test ride and purchase at our shop. Here is an image of the UA4...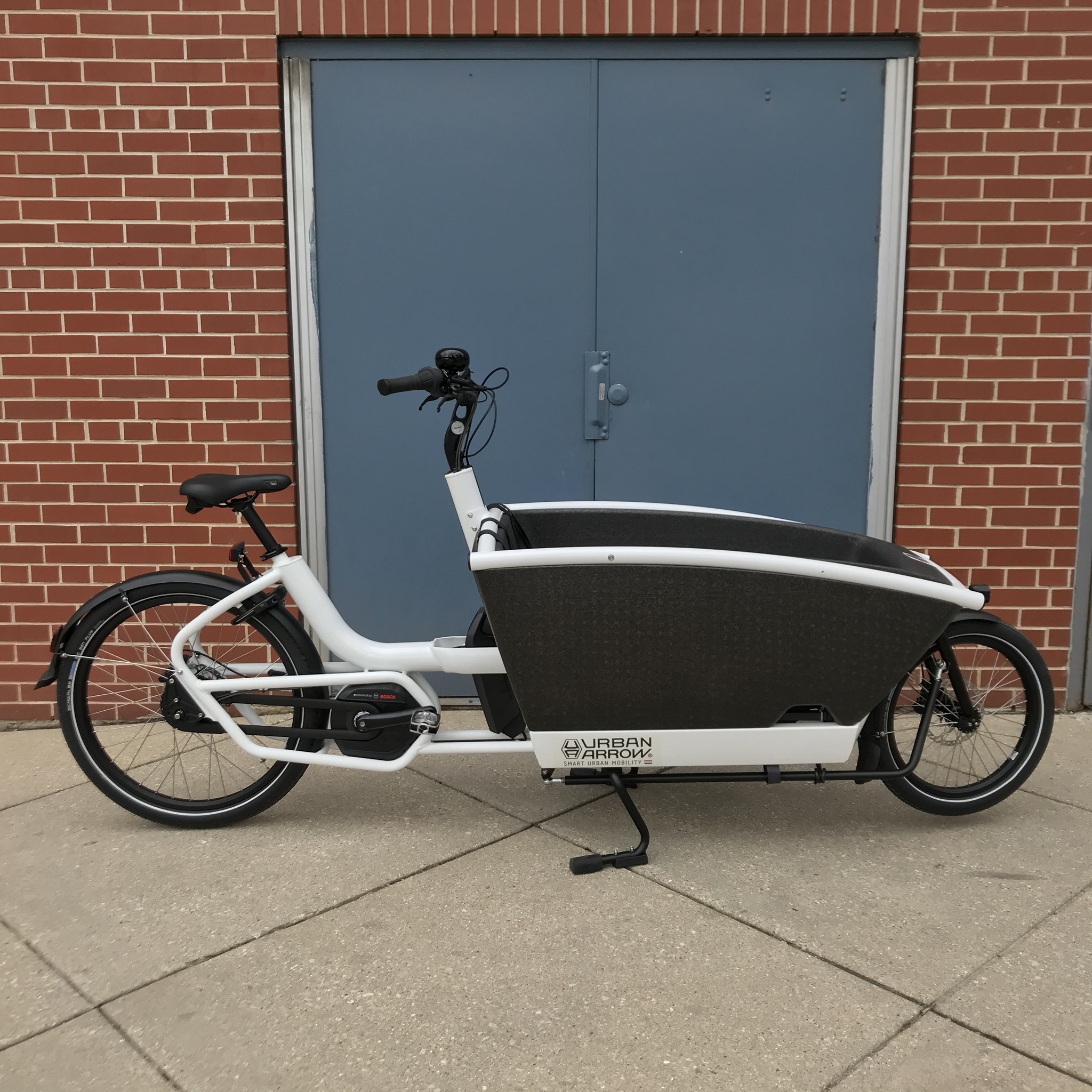 Before the UA4, there was the UA3. And for a limited time, you can purchase the UA3 for $400 less than the UA4 ($5,599 vs $5,999). They are both equipped with the exact same Bosch Performance Line motor unit, Bosch 400 Wh battery and Bosch Intuvia computer. The variances between the models are subtle and they can be found in the frame design; most notably the way the cables route from the handlebars and the way the rear wheel mounts to the frame. All other spec details (brakes, tires, wheels, lights etc) are identical between the two bikes. Here is an image of the UA3...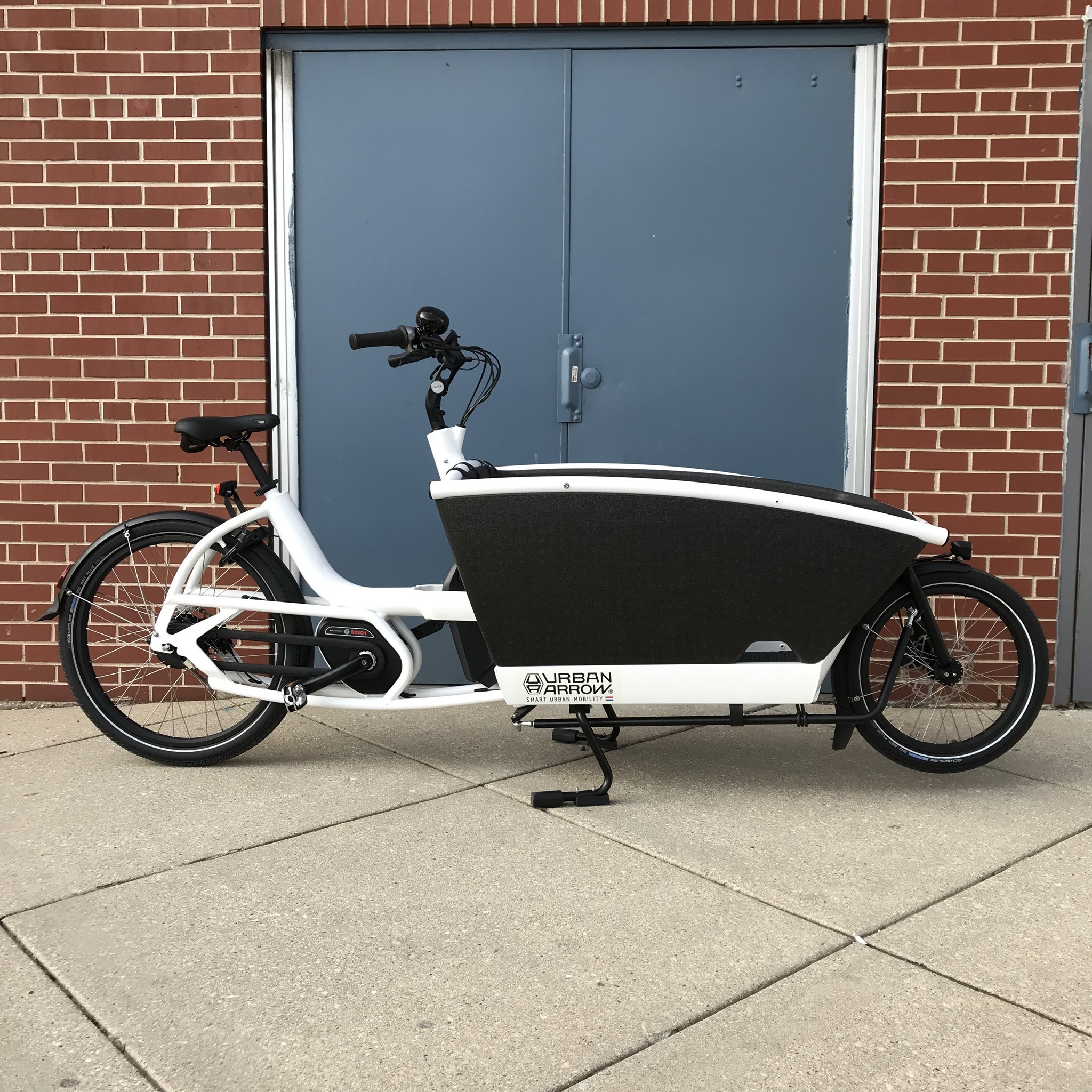 This is a great value and an opportunity to save a good bundle on one of these amazing human powered mini-vans. If you have any questions please feel free to contact us to set up a test ride.