The sought after Brompton x CHPT3 4th Edition has arrived at J.C. Lind!
If you're looking for a lightweight, high performance folding bicycle with a striking and unique paint job, look no further than the Brompton x CHPT3 4th Edition.
Weighing in at 20.9lbs, the CHPT3 4th Edition is a minimalist P Line (if you haven't ready our blog post on the P Line, you can read that here) that is now 3.3lbs lighter than the original version CHPT3. All this to say, the bike is built for speed.
The CHPT3 features the Fizik Terra Argo X5 saddle, which was specifically designed for gravel-riding and provides superior shock absorption, as well as integrated water-drainage channels, ideal for riding in wet weather.
The Schwalbe One tan wall tires provide optimal grip, speed, and style.
The CHPT3 comes with a limited edition waterproof Frame Pouch bag, ideal for smaller items like a spare tube or tools.
Check out our CHPT3 product page by clicking here, and please feel free to call, text, or email us with any questions.
Call / text: (312) 643-1670
Email: [email protected]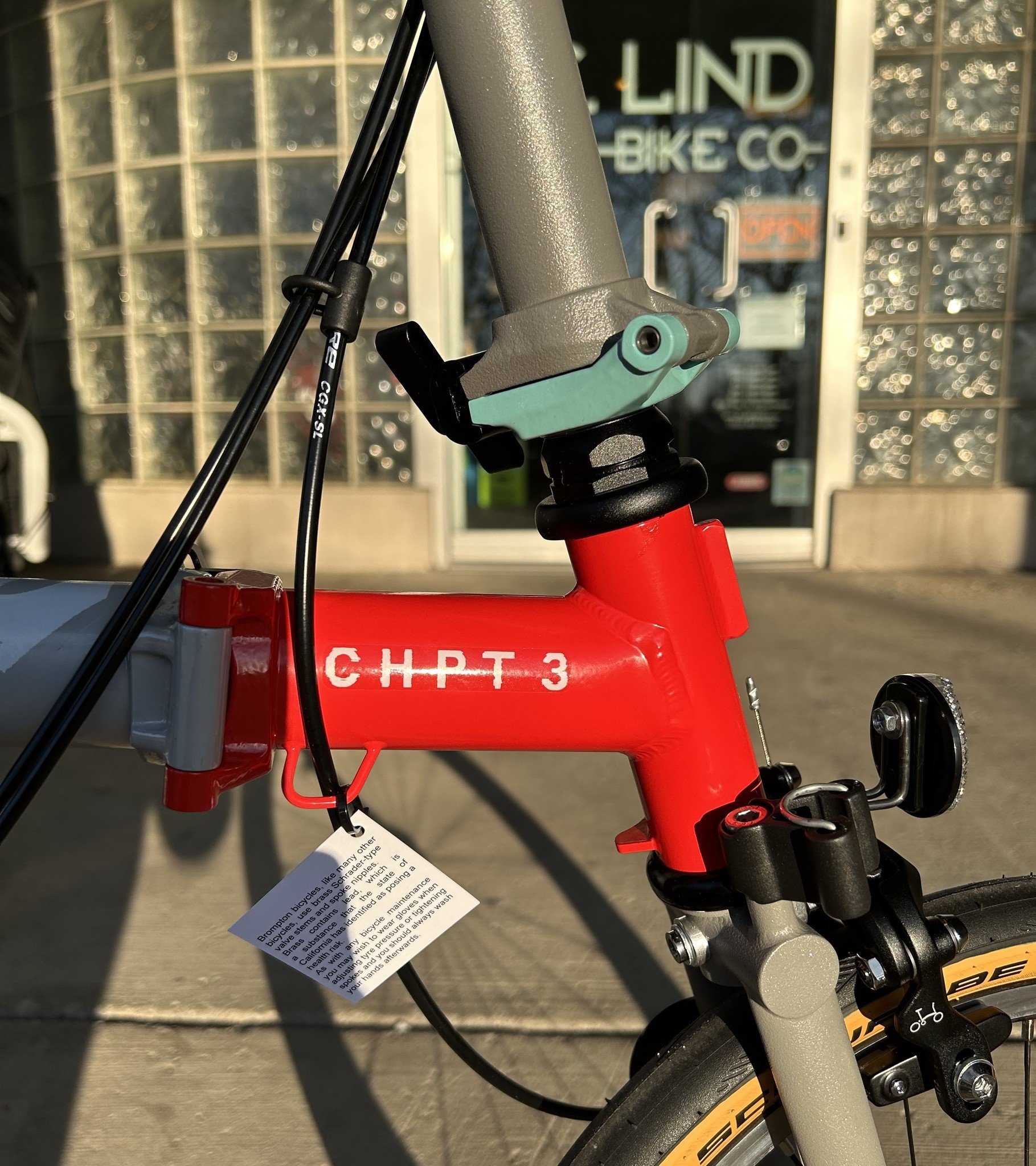 CHPT3 Branding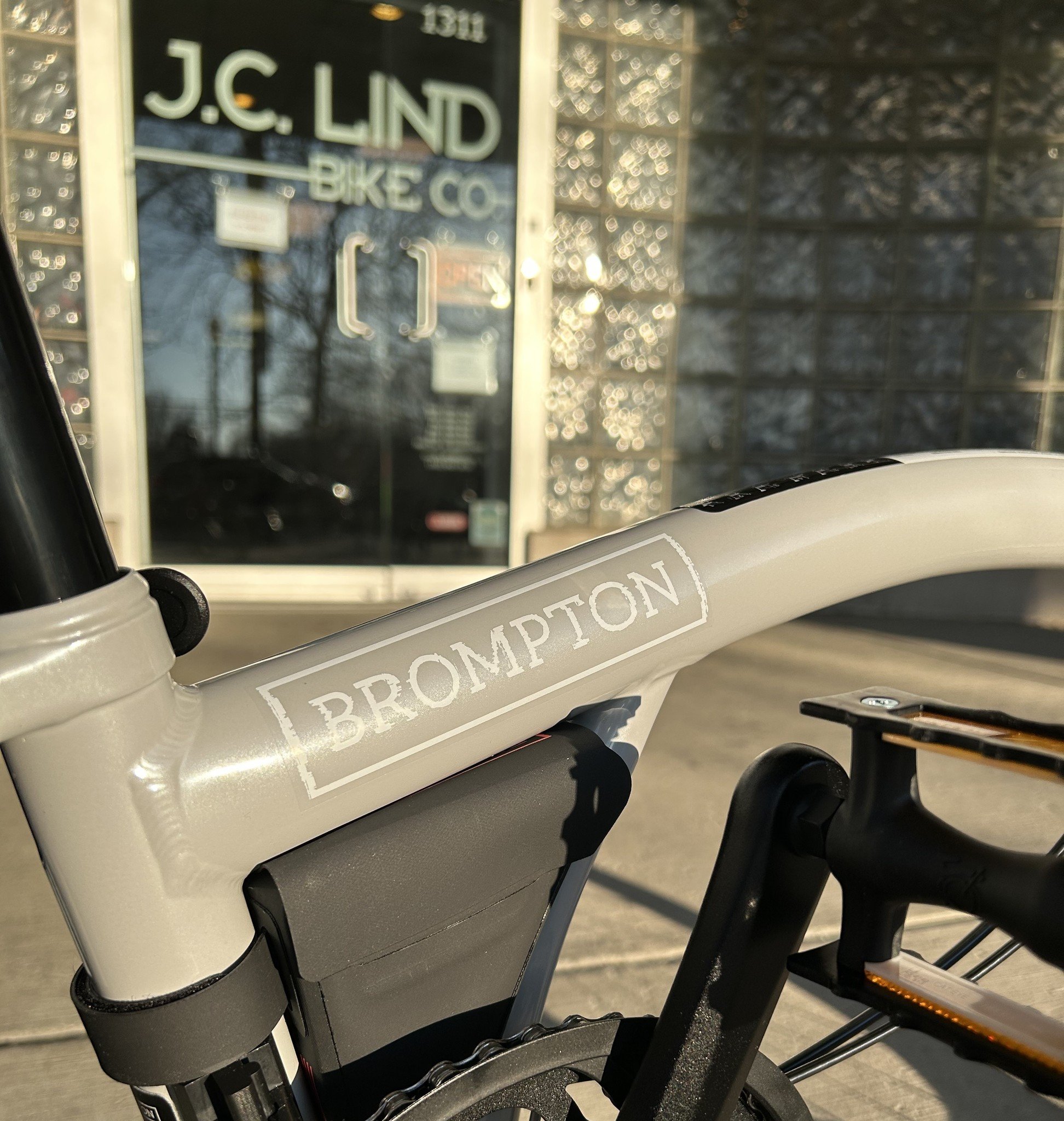 Special Edition Brompton branding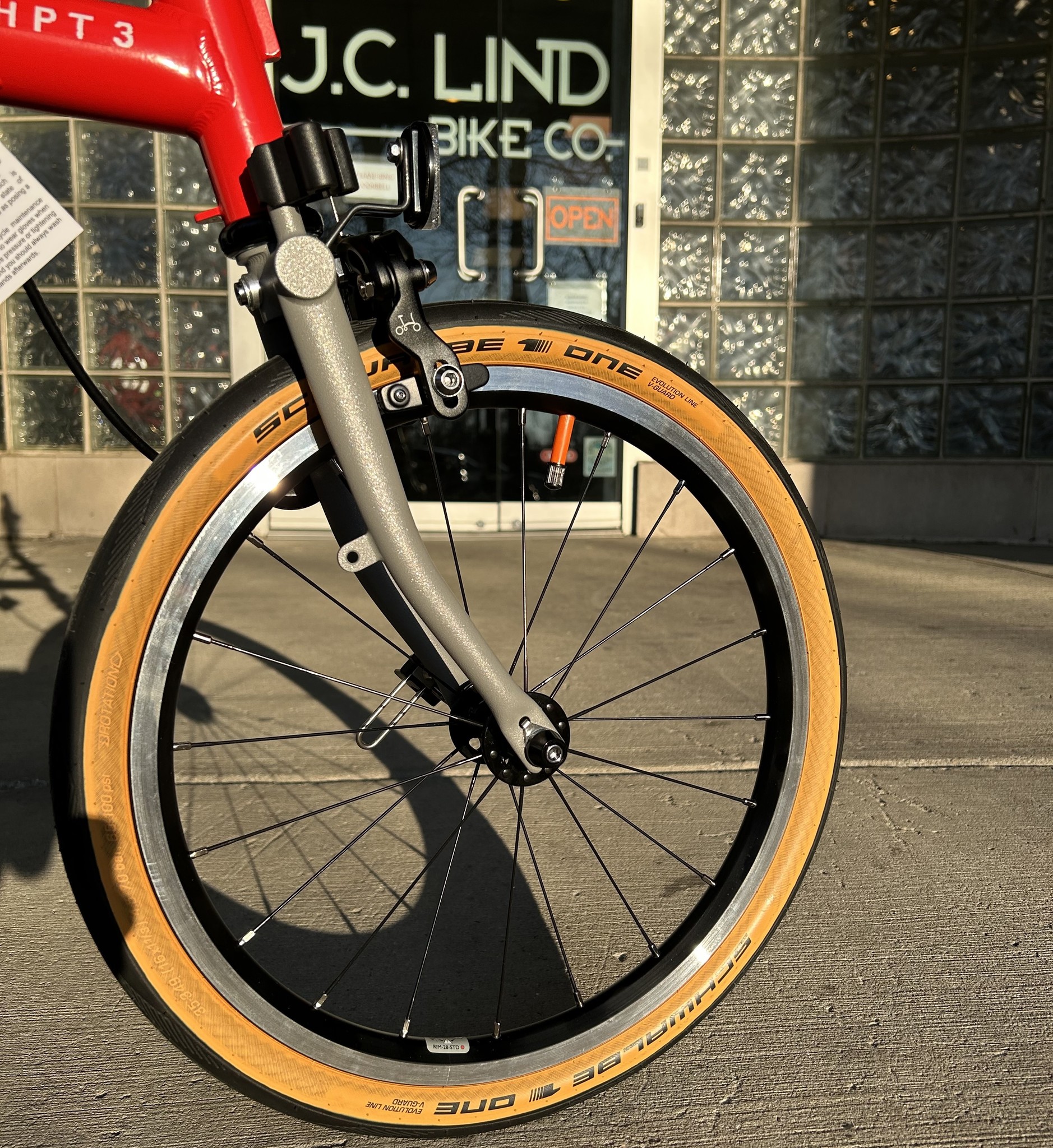 Schwalbe One tan wall tires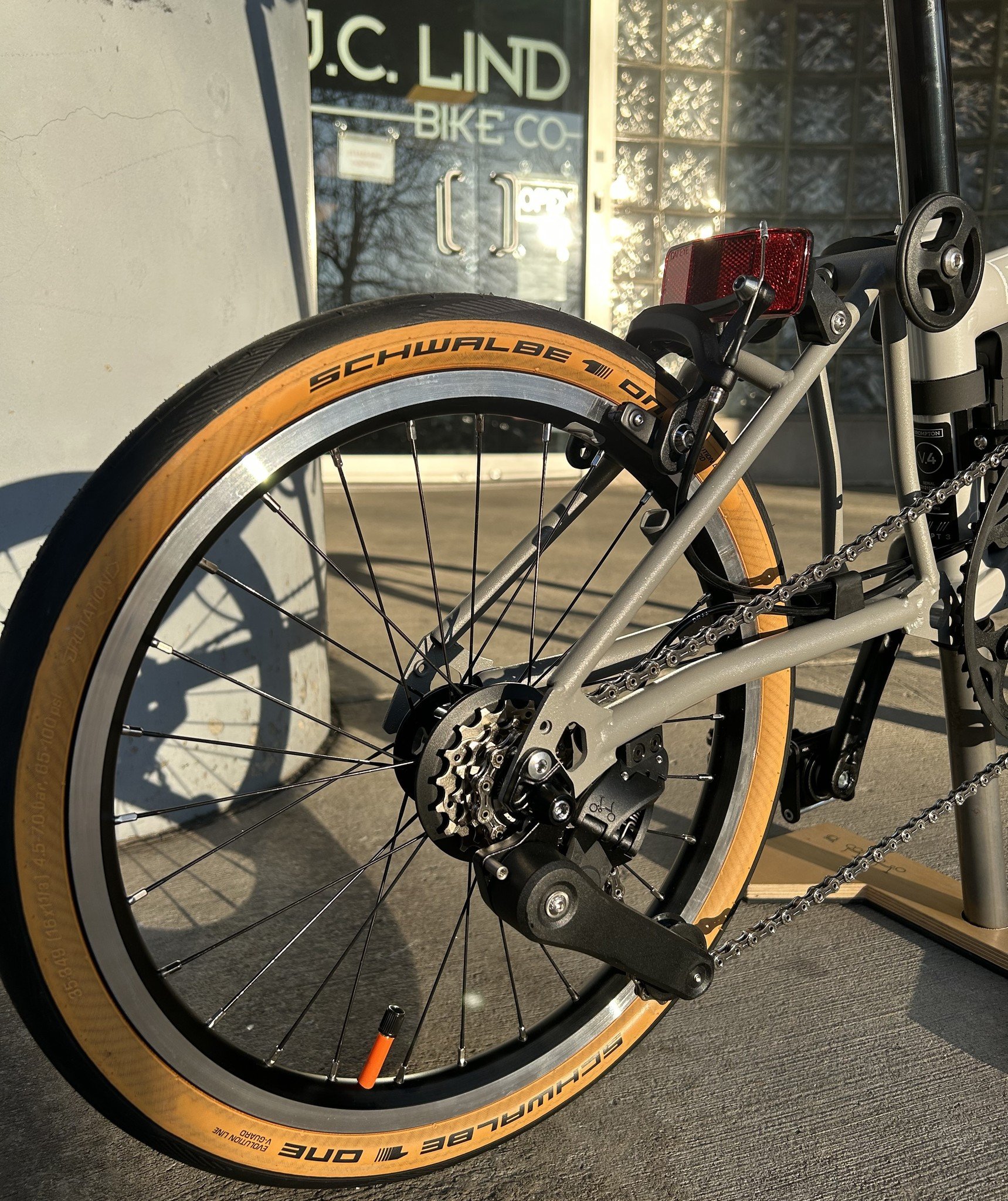 Brompton Four Speed System / 60g derailleur