After a fruitful morning with Bicicapace, I had some breathing room in my schedule before an afternoon visit with the guys at Workcycles. The hectic pace of the previous three days' train travel had worn me out. Having a day without boarding any trains and being able to ride my bike around Amsterdam was just what I needed. Following my nose around town, I popped into a few bike shops, had lunch at one of my favorite spots and visited some old haunts.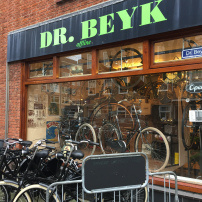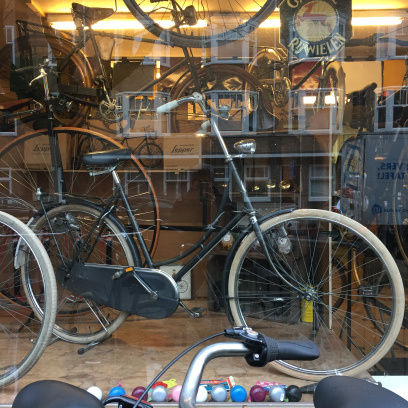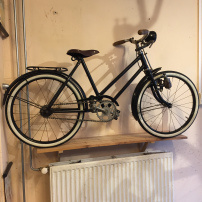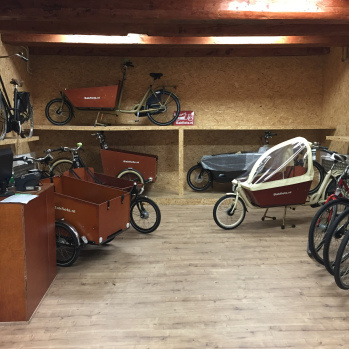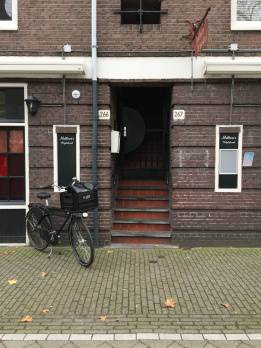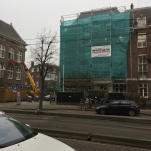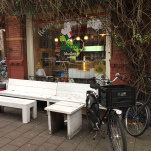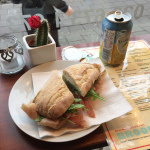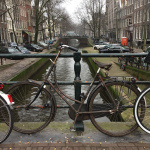 With my trip down memory lane complete, I continued on to the business at hand.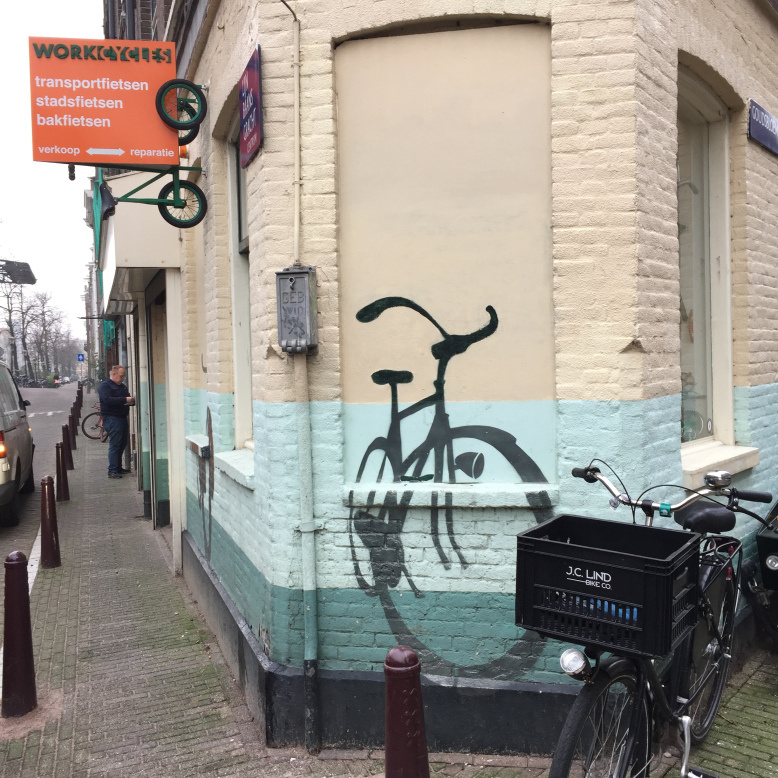 The mothership. Workcycles headquaters, located in the quintessentially Amsterdam neighborhood, the Jordaan. A familiar place that I arrived at on a familiar bike. That bike (pictured above) was one of the first ones I ever sold back in 2008. My friend JL, who I introduced you to in Part 1, bought it second hand from the original owner when he lived in Chicago a few years ago. When JL moved back to Amsterdam, the bike was repatriated back to the country where it came from.
We are grateful that Workcycles exists, a bike company that is uncompromising in making bikes that are purely utilitarian. The thing that makes Workcycles different from so many others is they don't try to beat well marketed ideas with better marketing of their own. They try to beat well marketed ideas with better ideas.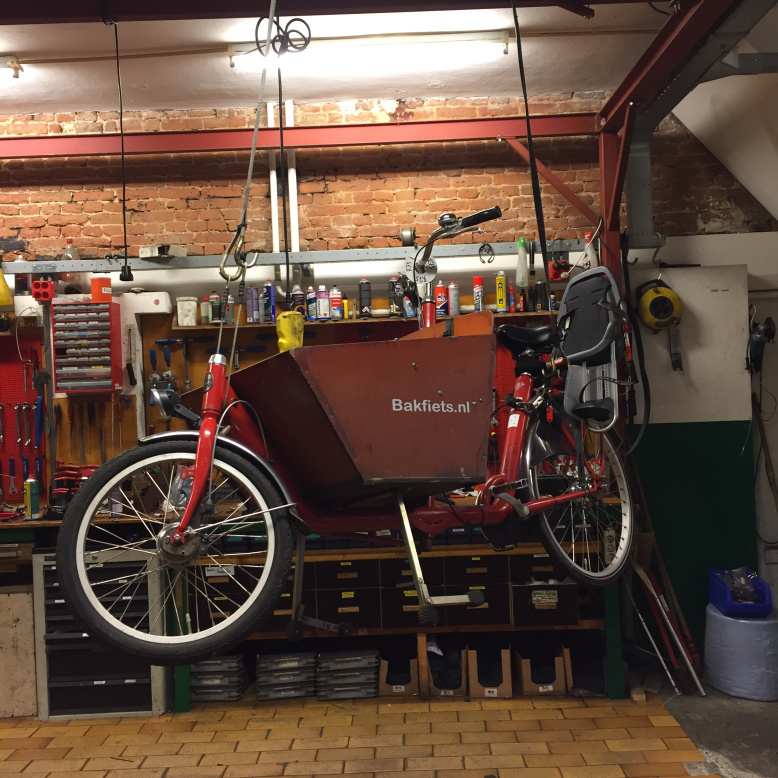 We have been a Workcycles dealer going on five years now. Each year they have reinforced their status as the core brand we sell here at J.C. Lind Bike Co. Therefore, it goes without saying, I prioritize spending as much time with them as I can during these trips across the ocean.
If you've been following my posts about this trip, you know that earlier in the week I visited both of the factories, Nijland and Azor, where Workcycles bikes are made. My primary purpose of visiting their showroom, which I did both today and the following day (Friday), was to catch up with the Workcycles crew including founder Henry Cutler.
On these trips, I aim to get a glimpse of their day-to-day operations and find out the inside scoop on their plans for the immediate and distant futures. It's also key for me, as I've stated before, to get to know the people behind the brands of bikes we sell.
One of the cool things I learned is we will have more choices of fonts going forward on the CNC nameplate.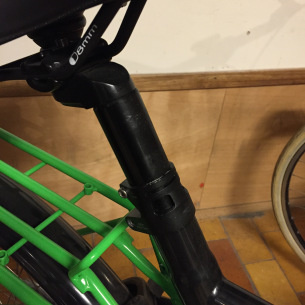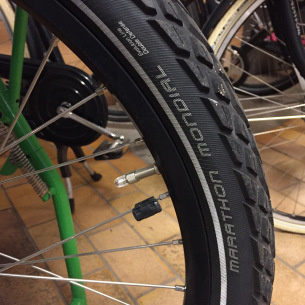 Another thing I picked up on this trip is that we have the option to order Fr8's in a special configuration designed to handle even more weight than the venerable Fr8. We refer to it as the Heavy Duty package and it includes tires with a higher weight capacity, even beefier rims, an 8mm thick saddle rail and a double seat tube clamp. It's commendable of Workcycles to continue pushing the envelope of what their bikes are capable of.
The Workcycles Fr8 is hands down our best selling bike model from any manufacturer. We always keep a healthy inventory of this bike in the neutral black and matte grey colors, but, every once in a while we try to bring in a few Fr8's in funky seasonal colors. One of my favorite things to do on these trips is to get inspiration for color ideas. Our Workcycles shipment that just arrived last week has Fr8's in both Vermilion RAL2002 (see picture above) and Patina Green RAL6000 (see picture below), which were both influenced from seeing these bikes during my visit.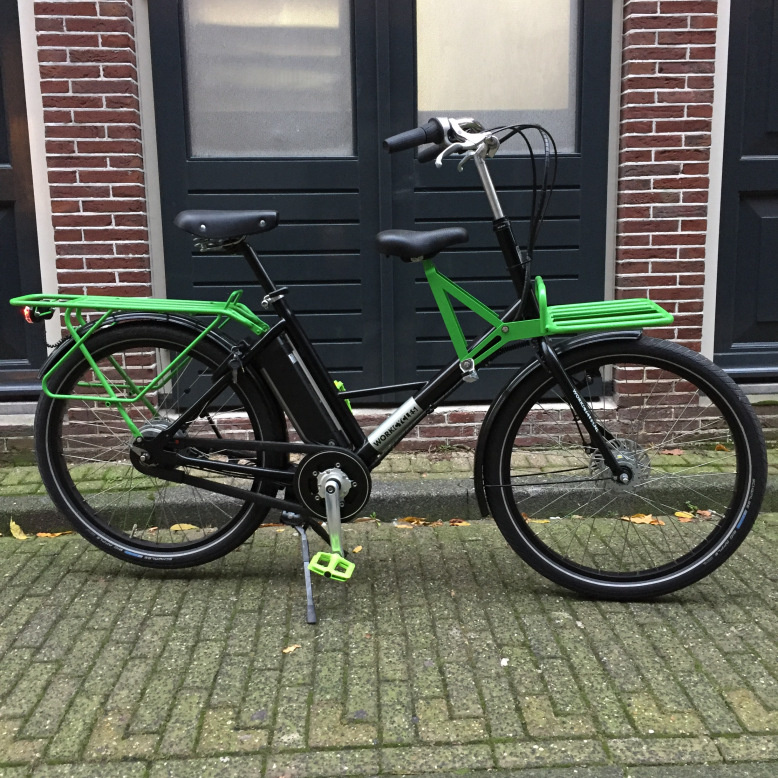 Another first for me on this trip was getting to test ride the e-assist Fr8 (shown above) and Kr8 (below). Electric assist is a hot topic these days and only seems to be getting hotter. For years now I've been pretty staunchly anti-e-bike and as of the writing of this post it is still not something we offer or do any service on at J.C. Lind Bike Co.
That said, this visit to Amsterdam and my test rides of the e-assist Fr8 and Kr8 along with my read on our industry and the more frequent conversations I'm having with existing and potential cargo bike customers, I'm starting to come around and see some of the value and legitimacy of e-assist for certain situations. Long story short, with so many pros and cons, it's a complicated topic which is better left to its own blog post.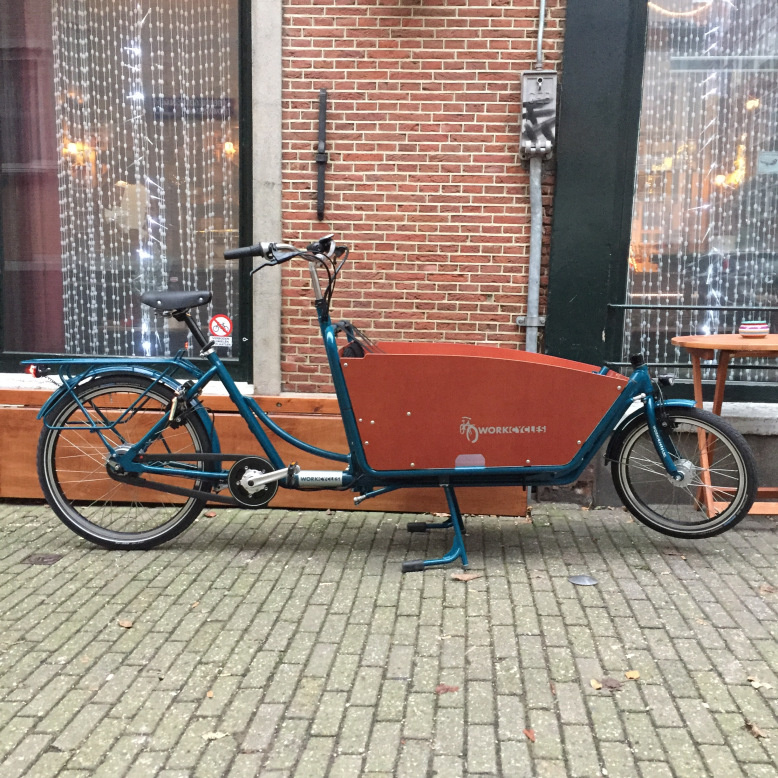 I got a kick out of playing 'I spy' with Workcycles bikes on this trip. Here is a photo gallery of the #workcyclesofamsterdam bikes I came across.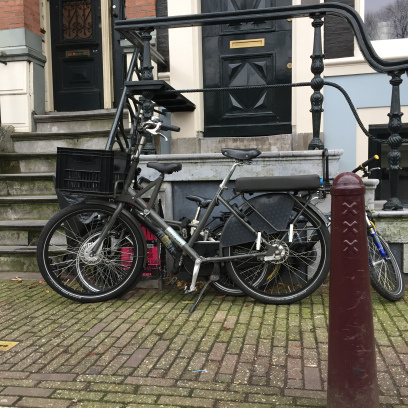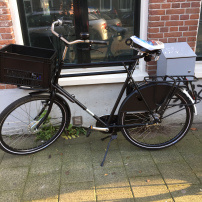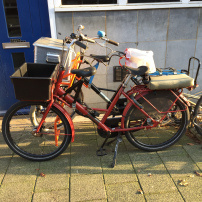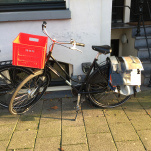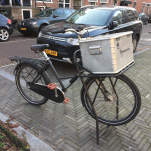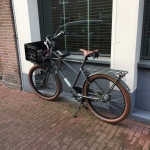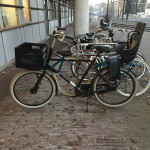 Workcycles is never idle. If they aren't working on a new project, they are busy selling, servicing and improving their existing line of bikes. Per one of Henry's recent blog posts, it appears some big changes are afoot. It was great chatting with him and learning more about their future plans. Thank you very much to Henry, Richard and the rest of the team for taking time out of your busy schedule to indulge my curiosity. And finally, thank you for making such great bikes.
With all of my vendor visits behind me, I had a few more days left to enjoy Amsterdam and a few more interesting meetings still to come…